How NOT to Summon a Demon Lord Ω Has Released a Banger PV for April Premiere
The lives of the residents of Faltra city were all in the hands of our friendly Demon Lord, Diablo a.k.a Takuma after the end of How NOT to Summon a Demon Lord's Season 1.
---
Continue scrolling to keep reading
Click the button below to start this article in quick view.
---
With Rem's injury triggering Klem to turn into a Demon Lord, it's only Diablo who can stop her in Season 2 of How NOT to Summon a Demon Lord releasing this April.
Now, before the sequel premieres and we immerse ourselves into a marathon of binge-watching, another piece of information about the series has resurfaced.
The official website of How NOT to Summon a Demon Lord Ω has released a new trailer to hype us up for its April 8th premiere on Japanese TV Channel TBS.
The PV gives a glimpse of some new scenes from Season 2 and follows it up with Diablo's encounter with the new characters like Horn and Ramnites.
The video also shares a small snippet of How NOT to Summon a Demon Lord Ω's opening theme song titled "EVERYBODY! EVERYBODY!" by Yu Serizawa collaborating with DJ KOO & MOTSU.
Both Crunchyroll and Funimation will be streaming Season 2 from April 8th. Funimation will have both the original Japanese series with English subtitles as well as the English dubbed version for How NOT to Summon a Demon Lord Ω.
READ:
How NOT to Summon a Demon Lord Ω: 1st PV Reveals Cast, New Characters, Release Date and More
We know that the first episode of Season 2 will jump right into Takuma's self-declaration of being a ruthless Demon Lord and his war against Klem.  
As the series progresses, Takuma will meet some new magical girls and also meet the High Priest of Church and save her from a Paladin.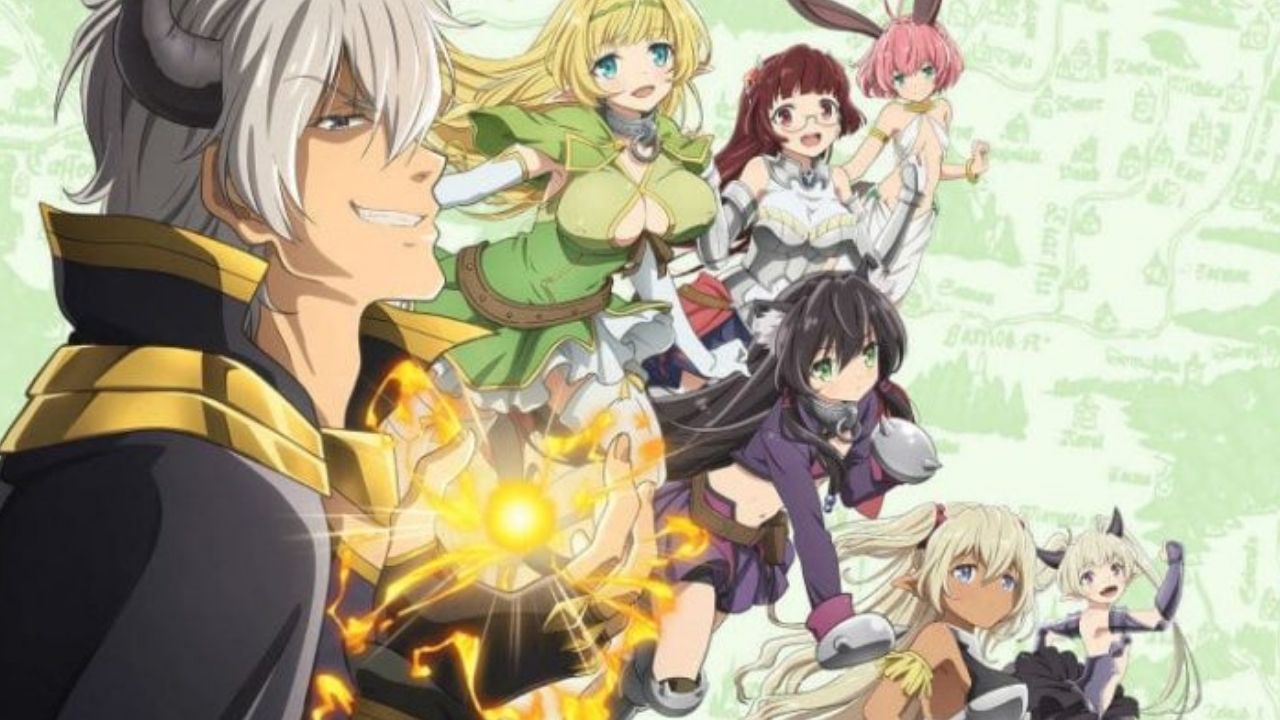 If you love watching Isekai anime then How NOT to Summon a Demon Lord is just the perfect series for you. Hurry and binge-watch Season 1 before the awaited April 8th premiere of Season 2!!
About How Not to Summon a Demon Lord
How NOT to Summon a Demon Lord is a 2014 light novel series by Yukiya Murasaki. The series paved a way for the 2015 manga and 2018 anime adaptation as well.
The story of How NOT to Summon a Demon Lord follows our protagonist Sakamoto Takuma. Takuma was so strong in the MMORPG Cross Reverie that his fellow players came to call him the 'demon lord.'
One day, he gets summoned to another world in his avatar form and meets two girls who insist that they're the one who summoned him.
They cast a spell used to enslave summoned beasts on him, but the spell reflects, and the girls end up being the ones put under the spell!
Thus, begins the otherworldly adventure of a fake demon lord who blazes his trail through overwhelming power.
Sometimes we include links to online retail stores and/or online campaigns. If you click on one and make a purchase we may receive a small commission. For more information, go here.