Anime Adaptation of Rokudo no Onna-tachi!
An anime adaptation of Rokudo no Onna-tachi, based on a manga by Yuuji Nakamura, will premiere on television in April. The anime's main cast and crew were announced, and the first key visual was shared via the manga's official Twitter account.
Tokyo MX, MBS, and BS Asahi will air the first episodes of the anime.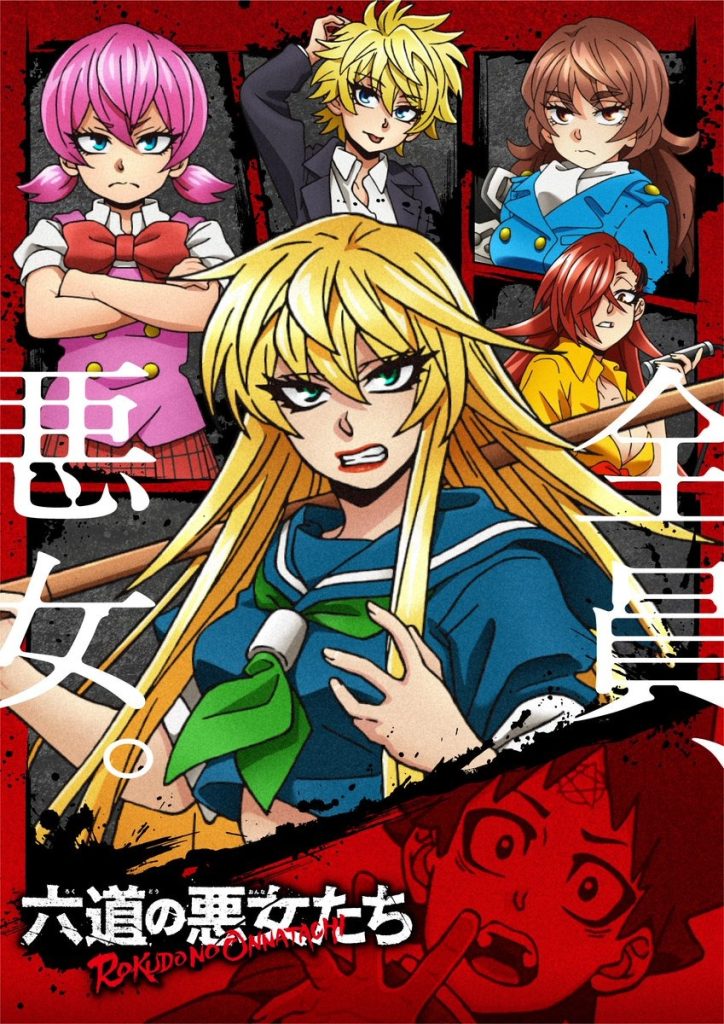 Gen Sato plays the lead role of Tosuke Rokudo, while Sumire Uesaka plays Ranna Himawari, NaomiOzora plays Sayuri Osanada, YukiYomichi plays Azami Himeno, Misato Matsuoka plays Tsubaki, Haruki Ishiya plays Haruya Iinuma, and Hitomi Sekine plays Mizue Tsuyukusa in the anime.
Tsuke Rokudo is a quiet and reticent high school student who is bullied by his peers throughout the manga's events.
His late grandfather gives him a scroll, and he gets a tatoo on the forehead for it.
Ranna Himawari, a rebellious young woman, falls in love with him after being marked by the man.
StudioSatelight's Keiya Saitou is directing the animation, and Yuichiro Momose is scoring each episode. Both Shinya Segawa and Hideaki Onishi will be working on the project as character designers and sub-character designers, respectively.
The manga, which Nakamura debuted and published in Weekly Shonen Champion from June 23, 2016, to April 8, 2021, and is now collected into 26 volumes, was first published by the author during June and July 2016.
Rokudou no Onna-tachi
Romantic comedy manga fans should check out Yuuji Nakamura's Rokudou no Onna-tachi. In it, we see how first-year student Tousuke Rokudou deals with life at the notoriously tough Amori High.
Tousuke and his classmates would like nothing more than to go about their school day without being harassed by bullies, but this is obviously not possible. Tousuke's family has been keeping a secret scroll in their family for generations, and one day he receives it. Tousuke and his pals utilize the scroll to protect themselves from ghosts, allowing them to focus on their studies in peace.
It turns out that the spell doesn't have the desired effect. Instead of protecting them from ghosts and bullies, one of Tousuke's friends realizes that the spell actually draws "bad females" to him.