Atelier Ryza's Ending Song & July Release Revealed in New PV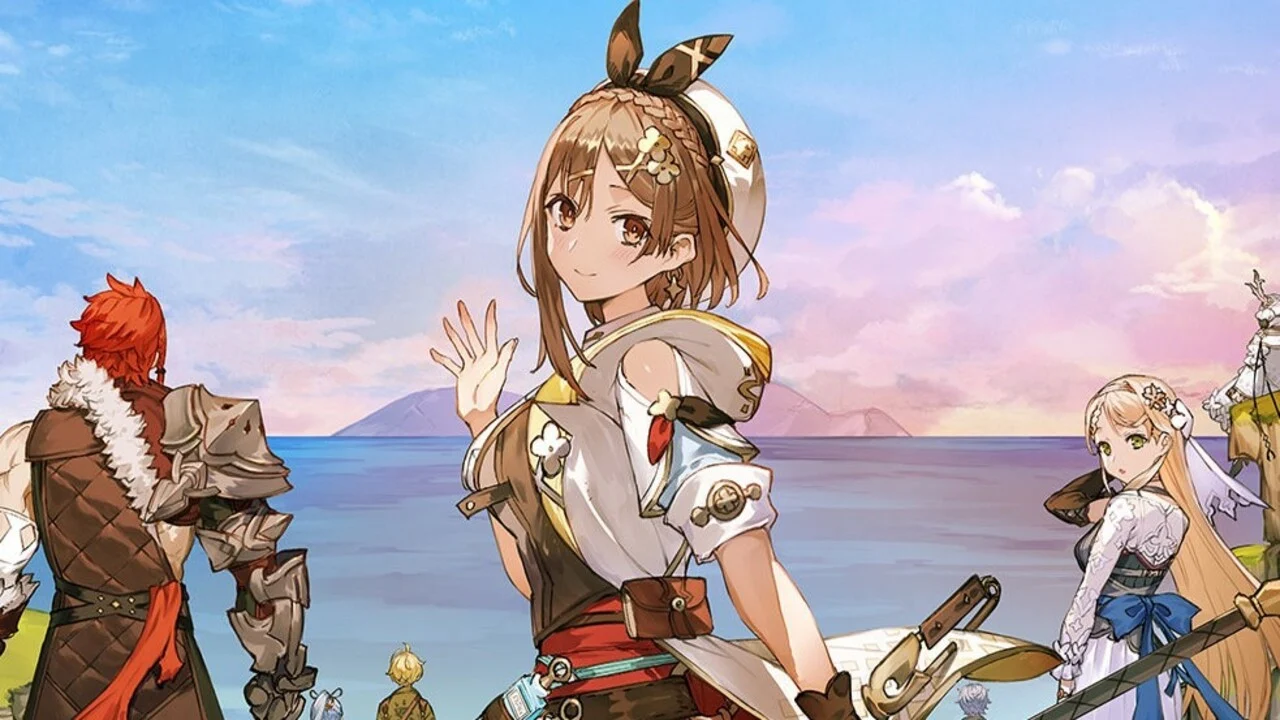 The original 'Atelier Ryza' game was the PlayStation Vita exclusive 'Ever Darkness & the Secret Hideout'. Ryza, a lively young woman, is shown in the game setting out on an adventure with her friends Lent and Tao. During her travels, she acquires the knowledge of alchemy that ultimately saves humanity.
A few months ago, it was announced that the game would be adapted into an anime series. Koei Tecmo has just announced something to add to the anticipation, even if it will be a while before the game is published.
The second trailer for the upcoming role-playing game Atelier Ryza: Ever Darkness & the Secret Hideout, developed by Koei Tecmo Games, was unveiled on Saturday at an early screening event. In the clip, we get a first peek at the show's closing theme song, "Arrow", performed by Awkmiu. The next episode of the anime will premiere on July 2.
All of the original voice actors from the video game are coming back to lend their talents to the anime adaptation. The principal supporting cast members that will be assisting behind the scenes are:
| | | |
| --- | --- | --- |
| Position | Staff | Other Works |
| Director | Ema Yuzuriha | – |
| Scripts | Yashichiro Takahashi (Returning from RPG) | Shakugan no Shana |
| Character Design | Tomoyuki Shitaya | Food Wars! Shokugeki no Soma |
| Music | Kazuki Yanagawa (Returning from RPG) | Atelier Escha & Logy: Alchemists of the Dusk Sky (Theme Song Arrangement and Composition) |
| Studio | LIDENFILMS | Tokyo Revengers |
The generally slow early hours of 'Atelier Ryza' do a fantastic job of illustrating Ryza's progression from complete beginner to adept alchemist, adding to the film's deliberate pacing and emotional plot. We expect the next anime to cause a significant stir in the field.
Atelier Ryza: Ever Darkness & the Secret Hideout
The 2019 role-playing game Atelier Ryza is the inspiration for the anime series Atelier Ryza: Ever Darkness & the Secret Hideout (Ryza no Atelier: Tokoyami no Joou to Himitsu no Kakurega). The Atelier series continued with its twenty-first entry.
Kurken Island native Reisalin "Ryza" Stout has a hankering for adventure. With her pals Lent and Tao, she secretly boards a boat to the mainland. Empel and Lila save the trio from a monster and later instruct them in battle and chemistry.