Ayakashi Triangle Anime Has Been Delayed Due To COVID-19
A delay has been announced on the official website for the television anime adaptation of Kentaro Yabuki's romantic comedy fantasy manga Ayakashi Triangle.
The increased number of cases of COVID-19 has impacted the production timetable for the anime, according to the group in charge of making it.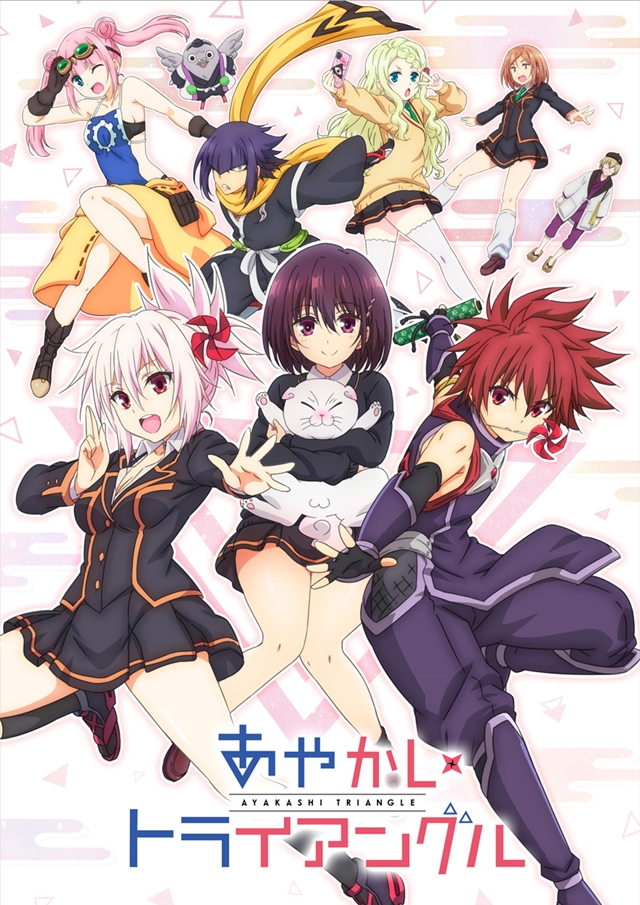 This next Monday and the following, as planned, will see the broadcast of Episodes 3 and 4, respectively. There will be a rebroadcast of episodes 1-4 of the anime starting February 6 to make up for the missed episodes.
The air times and streaming availability of episodes 5 and onwards have not yet been announced on the anime's official website or Twitter account.
It has been announced that the March 29 release date for the first Blu-ray Disc/DVD volume of the anime has been pushed back to September 27. From October 2023 to February 2024, the publication of the monthly volumes #2-6 is postponed.
Production on Ayakashi Triangle, the third television anime from Aniplex this season, has been delayed and rescheduled many times. UniteUp! and NieR:Automata Ver. 1.1a are two more postponed anime.
Japan saw the debut of the anime on January 9. This series is being broadcast live on Crunchyroll.
The series is composed by Shogo Yasukawa, while Noriaki Akitaya directs the animation at studio CONNECT. Hideki Furukawa is responsible for the character designs, while Rei Ishizuka is composing the soundtrack.
Yabuki debuted the manga in Shueisha's Weekly Shonen Jump magazine in June of 2020. On January 4, 2019, Shueisha will release the manga's twelfth collected book volume. The manga is being released in English by both Shueisha and Viz media.
Ayakashi Triangle
Kentaro Yabuki's Ayakashi Triangle is a manga series that debuted in June of that year. Viz Media and Shueisha both provide digital English versions of their manga series.
Kazamaki Matsuri, a young ninja exorcist, is the protagonist of this novel. He battles ayakashi. When his childhood best friend Suzu is threatened by a spirit and he steps in to protect her, the curse follows him.
His body has changed into a woman's as a result of the curse. Matsuri must now adjust to his new form as he works to free Suzu from the curse and save the village.