Here is everything you need to know about the best black Clover female captain.
Charlotte Roselei
Charlotte is the captain of the Magic Knight squad—The Blue Rose. She is also a noblewoman born to House Roselei and is characterized by a quiet, sober, and indifferent personality. She also seems to dislike most men, except Yami Sukehiro, whom she secretly loves.
In addition, Charlotte is a character who is always willing to improve her skills. For instance, she traveled to the Heart Kingdom to train with the Spirit Guardians to learn the Mana Method from Potrof and Sarado. She even continues to practice her magic techniques after returning to the Clover Kingdom.
Read this: Black Clover's Most Powerful Characters Ever
Vanica Zogratis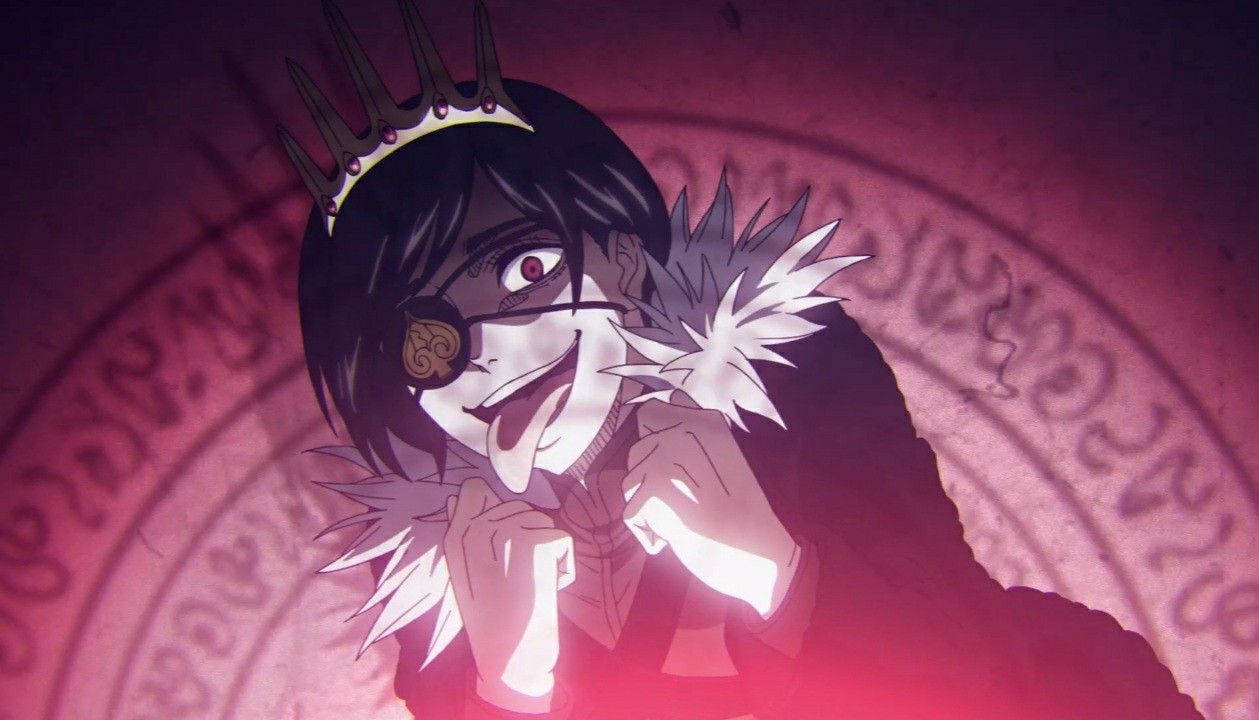 As soon as she was introduced in the Black Clover manga, Vanica Zogratis won over the hearts of many fans. She is one of the strongest devil hosts because she is a member of the Dark Triad. Due to her cynical demeanor, she is among the show's most intriguing characters.
Vanica has a bubbly personality and enjoys being flamboyant. She despises idleness and is easily envious of others. She likes to fight with strong opponents since she finds it more enjoyable than others.
Vanessa Entoca
Everyone's favorite witch from the Witch's Forest, Vanessa, is a strong and capable member of the Black Bulls Magic Knight squad. She is one of Black Clover's most fascinating female characters. Fans adore her for her outrageous attire, which she feels no shame wearing around men, and her antics, such as lying around in her underwear.
Vanessa typically has a drink in her hand while waiting for even the tiniest occasions to offer one to her friends. On top of this, Vaness has a compelling backstory and well-executed character development, making her a big hit with readers and viewers.
Fana
Fana served as the host body for the elf Fana, one of the Eyes of the Midnight Sun's Third Eye. She is a kind and selfless woman, especially showing compassion toward those who have experienced pain similar to hers.
She once possessed the Salamander, the spirit of fire, which assists her in battle. And is also one of the few people known to use two elements in battle: fire and crystal magic. It is also quite intriguing to see how the fate of her and her childhood friend turned love interest, Mars, will play out.
Read this: Black Clover: Magic Knight Captains
Noelle Silva
Noelle is the most prominent female character in the Black Clover series, a noblewoman and the second child of House Silva. She is a Black Bull Magic Knight squad member as a 3rd Class Junior Magic Knight.
While growing up, Noelle had a tough childhood because her inability to control her magic power led her siblings to bully and look down upon her constantly. She is initially cold to Asta and other squad members. But she later matures and learns to appreciate the value of her teammates.