Bleach Season 17 Season 1 Ending Explanation: Ichigo's New Bankai! Key learning 2 Release date
The series returned for a spectacular series finale after a ten-year hiatus. Part 1 is faithful to the original source while adding new, exciting details that will be expanded upon in later courses. The animation's nuanced shading and fluid motion really bring the fierce battles to life. Part 1 of Bleach: The Young Blood Wars aired a one-hour finale special. However, the actual running time was 50 minutes, with two episodes of 25 minutes each. Studio Pierrot stepped up despite the long wait and delivered the series finale. Here's a rundown of what happened at the end of Bleach Season 17.
Uryu Ishida, a Quincy this season, is the show's oddball. This aspect of him is especially murky in the first part's climax. Regrettably, Uryu's motivations and true purpose were not thoroughly explored in Bleach TYBW. Still, there were hints of the same in the final scene. To find out, read on!
Part 1 Of The Finale: The Mysterious Dual Power Sources Of Ichigo
The first half of the finale for Bleach: The Young Bloods Part 1 focuses on a flashback involving Ichigo's parents. When asked by Ichigo about the mission's success, Isshin said he had informed Yamamoto but left out Masaki. After being drawn to her, he went on a human world patrol. Masaki feels dizzy and pushed down into the darkness after the White Hollow strikes. With a gaping wound in her chest, she tripped and fell. Ryuken helped Masaki to her feet and ran for help, blaming Isshin for her precarious situation. Since Urahara had met Masaki briefly before, he stepped in and assured her that he could handle her.
He discovered it during his time spent in exile trying to find a cure for the Visoreds. Her treatment would differ from that of a Soul Reaper due to the fact that she is a powerful Echt Quincy who has joined with a hollow. Against those with empty hearts, Quincy is defenseless. To match the hollow's soul to her own, she required the full power of a Soul Reaper. Because of this, Urahara bestowed upon Isshin a Gigai capable of housing a Soul Reaper's soul and remaking it into a human being. After some time, Isshin began dating Masaki and the couple eventually moved in together, while Ryuken married Katagiri.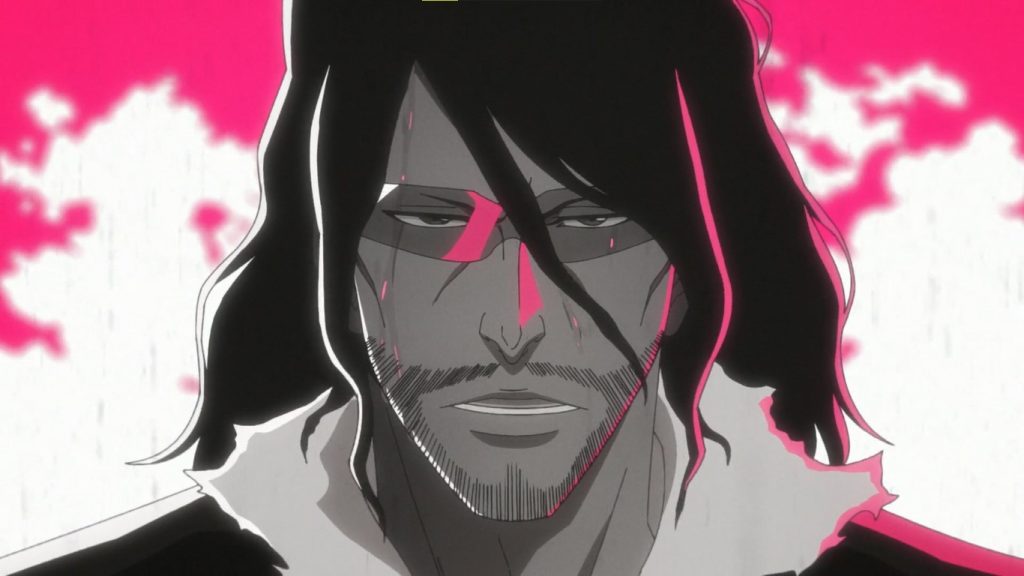 The screen then turns to the present, where Isshin explains to Ichigo how Masaki died. Yhwach caused her death and Katagiri's sickness. Nine years ago, he deprived many Quincies of their powers to recover his own. This caused Masaki to die at the hands of Grand Fisher. In the meantime, Ichigo gets his badge back from Ikumi before he leaves again. On the other side, Ryuken unearths proof that Uryu met with the Stern Ritters.
Part 2 of The Finale: New Weapon for Ichigo
In the sequel, the plot revolves around Ichigo and the Soul Reapers. The Zanpakuto guards of Nimaiya quickly round up Ichigo and throw him into the ring with the Asauchi to fight until one of them chooses him. As Ichigo chooses the empty "White," all the Asauchi genuflect before him. Meanwhile, in Soul Society, the training of the future soul reapers has begun. A return to the Soul Reaper training facility finds Captain Hitsugaya sharpening his sword skills. In order to restore his Bankai, 9th Division Captain Kensei sends Hisagi out to battle Mashiro Kuna in her hollowed form.
Similarly, after Akon has had his wounds attended to, he heads back to the Division 12 base camp. When he arrives, he discovers Kurotsuchi and Nemu hard at work in the laboratory. While Captain Soi-Fon is in the mountains working on her physical fitness, Captain Komamura has returned to the clan stronghold in an effort to convince the clan leader to teach him a unique skill. Nimaiya's guards are currently preparing the forge. While Nimaya is fixing up Ichigo's Zanpakuto, he tells him that Zangetsu is not his Zanpakuto. The original White was somewhere inside of him, and he knew it. What really shocked Ichigo was the realization that Zangestu was the source of his latent Quincy powers.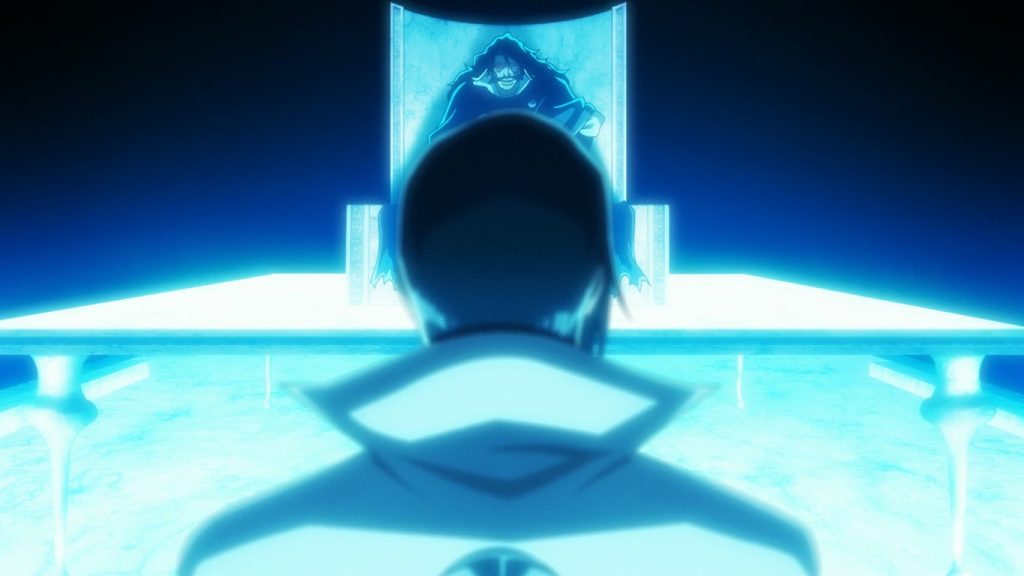 Uryu's Betrayal Explained in Bleach Season 17
Ichigo and Zangetsu are able to communicate with one another once more. Despite his efforts to curb Ichigo's abilities, he still applauds Ichigo for becoming a Soul Reaper. Zangetsu releases Ichigo from his Soul Reaper and Quincy powers as a parting gesture before saying goodbye to him. His Zanpakuto transforms into a genuine double-bladed sword, just like Kyoraku, the head captain. On the other hand, Yhwach and Haschwalth are holding talks in Silbern. Haschwalth also brings a Stern Ritter cosplayer named Uryu.
Here we go again, this time with Uryu as the betrayer of Cour 2. Bleach: Thousand-Year Blood War Part 2 will resume in the summer of 2023, according to a promotional video released on Tuesday. It's scheduled for a July release. The exact date, however, has not been announced as of yet. The second season will be available to stream on Disney+, Hulu, and Ani-One Asia.