Boruto: Naruto Next Generation Chapter 75: Influenced A Sea Change In The Shinobi World
Those who have followed the Naruto series will be familiar with ninjutsu. Things were different before Boruto: Naruto Next Generation Chapter 75, though. In this stage of the ninjutsu, chakra has been used. Using this, they are able to harness the elements of the air, wind, fire, land, and sea to their advantage in combat. However, it is quite distinct from genjutsu, the art of mind control, and taijutsu, the art of hand-to-hand fighting. In any case, it's the bedrock upon which Boruto's universe rests.
Nonetheless, everything was different until Chapter 75 of Boruto. There has been a shift in the franchise's fundamentals as a result. Amado, after all, is the one who's dropped all the bombshells. Among other things, he explains why he did his work for Isshiki Otsutsuki and how the clone of his daughter is connected to his Kawaki. Finally, the Kara defector revealed a game-changing secret that will forever alter the face of ninjutsu. Please read on for further information.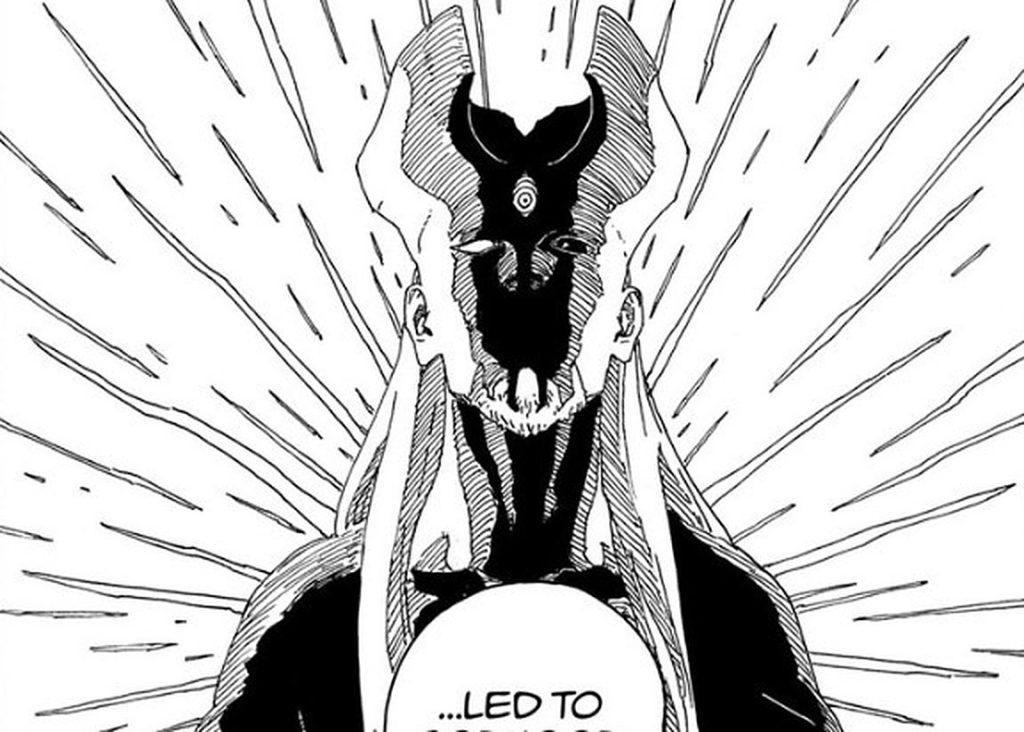 Shibai, the best Otsutsuki lure, is the focus of Amado's discussion. For many centuries, Shibai used the Karma mark to revive himself. Isshiki and Amado followed suit, devouring a vast quantity of Chakra Fruits in order to expend a considerable amount of their own personal Chakra and drain several planets. Thus, through the practice of shinjutsu, he matured into a godling, endowed with astonishing heavenly powers. Momoshiki addressed Shibai, the most potent member of his alien tribe, in Boruto's mental landscape and let him in on the secret.
As a result of possessing both a Rinnegan and a Byakugan, Shibai is able to control the immense amount of energy he has absorbed. And he never had to use hand seals when performing his techniques. He was a natural at everything. Instead of trying to influence nature, he became nature himself and was able to govern everything with a single thought. Amado began using it to escape his mortal body and join the Kara terrorists on a higher dimension.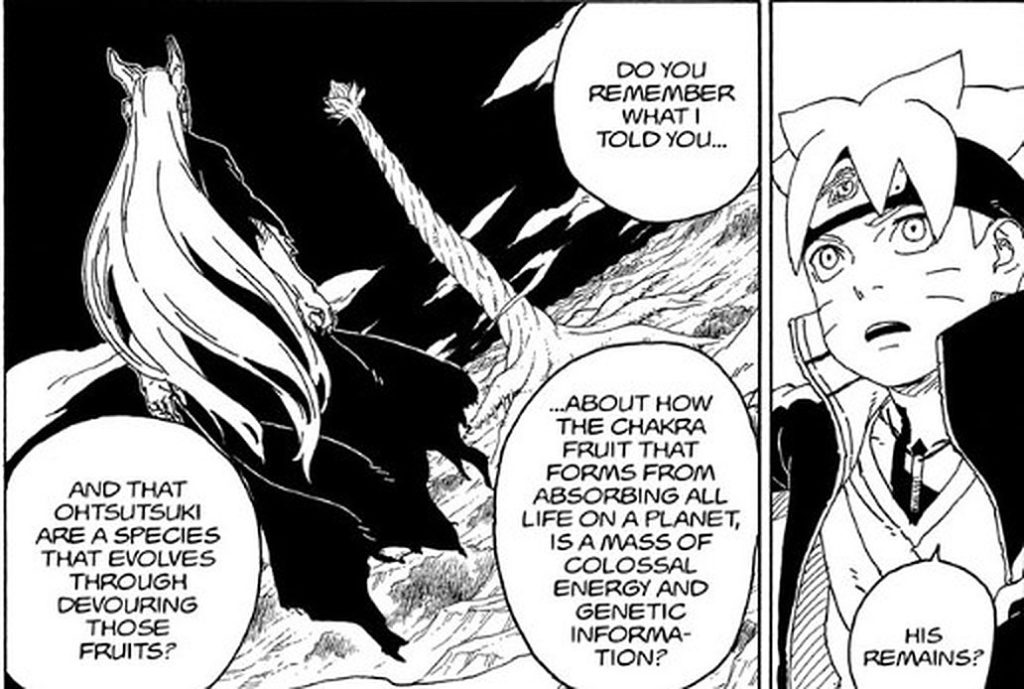 Boruto: Naruto Next Generation Chapter 75: Shinjutsu Is The Primary Source Of Earth, According To Momoshiki
Amado's wisest decision was to follow Shibai. With a roar and the movement of his hands, Shibai can call up storms complete with lightning and thunder. Whatever he imagines becoming true, he is a true destroyer. This is why he is the superior power source: he has transferred his clairvoyance to Eida, dissected his body, and given his talent to his brother, Daemon.
But the truth of ninjutsu is the most shocking discovery. Kaguya is the one who first taught mankind how to create these works of art through the use of scrolls, seals, and a connection to nature through Sage Mode. However, this just refers to the act of donating shinjutsu. Still, nobody has arrived at this position just yet. As a result, fans are crossing their fingers that Amado didn't try to clone the alien or place it on any other opponents. However, this disclosure may spell doom for Shibai, as it may ultimately lead to its demise.