The chapter begins with an intense face-off between Boruto and Code. Boruto starts the fight off with his brand-new Rasengan Uzihiko. It looks completely harmless at first, but Code is caught off guard and takes a hit from him. Fans have a lot to expect. Boruto Two Blue Vortex Chapter 4 release date set and without delays.
Code was anticipated to be a character that's going to put the Shinobi world in hard times, but Boruto completely overwhelms him with just a Rasengan. This aligns with the foreshadowing done in the very first chapter of the manga series.
With this Code escapes through a claw grime as Kawaki approaches Boruto. Since the ending of Boruto: Naruto Next Generations, it was obvious that Kawaki was focused on taking Boruto's life since he had an Ōtsutsuki inside of him. Rather than focusing on the escaping code, he is fixated on Boruto.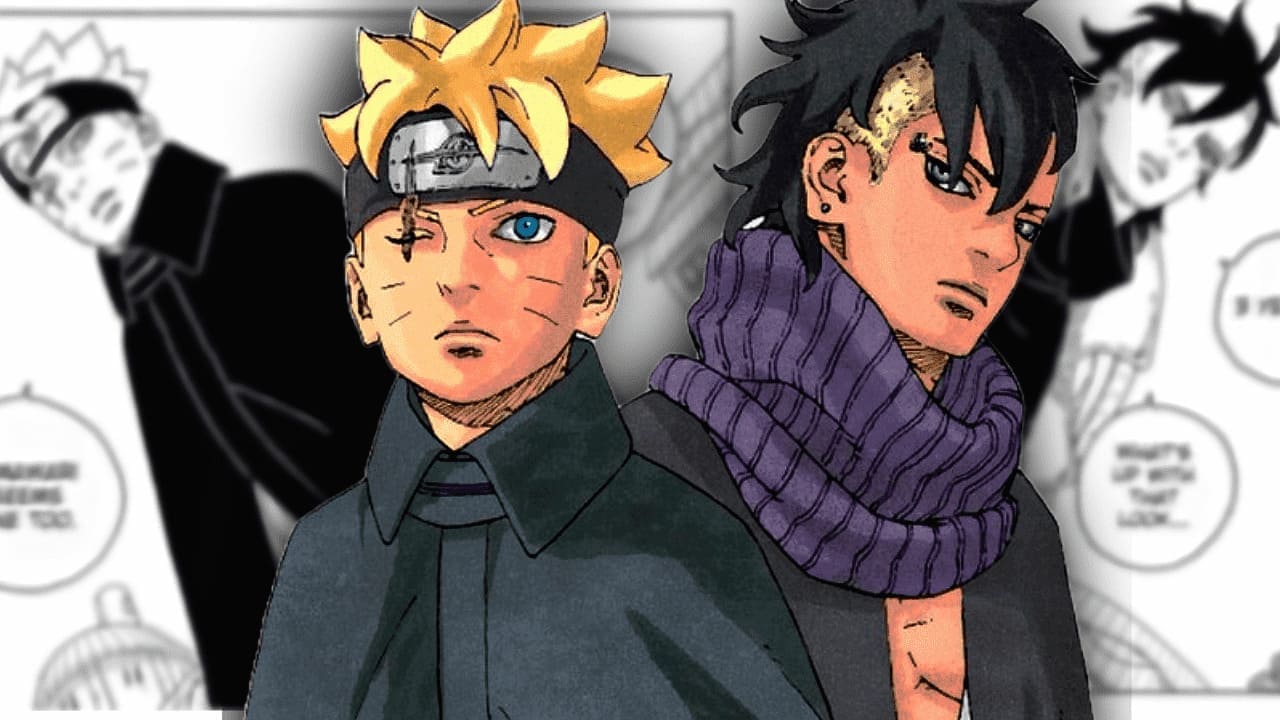 As Boruto tries to avoid unnecessary conflict with Kawaki, Shikamaru, the current Hokage, orders the Shinobi to put an end to the Claw Grimes. Shikadai and Himawari look concerned about Kawaki facing off with Boruto, but Kawaki sends them off to help the other Shinobi.
Kawaki approaches to kill him for good, and just then we see a toad near Boruto's neck confirming Code's return to his base and the location of Ten Tails. With that, the chapter comes to an end leaving the readers at the edge of their seats.
Fortunatly, the release date of next chapter has been confirmed. Keep reading to find out.
Boruto Two Blue Vortex Chapter 4 release date:
Boruto: Two Blue Vortex chapter 4 will be released in Japan on November 21, 2023, but will be available worldwide on November 20.
Check out the release date and timing for different regions below:
Japan: November 21 at 12:00 AM JST
Brazil: November 20 at 12:00 PM BRT
USA: November 20 at 10:00 AM CDT (or 8:00 AM PST)
India: November 20 at 08:30 PM IST
Canada: November 20 at 11:00 AM EDT
France, November 20 at 5:00 PM CEST
Spain: November 20 at 5:00 PM CEST
Philippines: November 20 at 11:00 PM PHT
UK: November 20 at 03:00 PM BST
South Africa: November 20 at 5:00 PM SAST
Australia: November 20 at 12:30 AM ACST
Mexico, November 20 at 09:00 AM CST
Russia: November 20 at 6:00 PM MST
You can read the latest chapters on the official MangaPlus website, Viz website or the Shonen Jump app on the App Store and Play Store. The latest chapters are available for free on both the website and app.
Boruto Two Blue Vortex Chapter 4 Predictions and Raw Scans :
One thing that we all can agree on is that Boruto: Two Blue Vortex took us by surprise. Everyone was excited about the new beginning, but it surpassed our expectations.
With the latest chapters showing us how powerful Boruto has become, we can expect to see a lot of breathtaking action sequences in the upcoming releases.Here are a few things we expect to happen in the coming chapter.
1. Sasuke makes his appearance
If things turn out bad for Boruto with his face-off against Kawaki, we can expect Sasuke to step up and give him a hand. Sasuke will take care of the Ten-Tails while he deals with Kawaki's tantrums.
In another turn of events, Sasuke can team up with Koji Kashin. With the pace at which the manga is progressing, we cannot deny this possibility.
2. Boruto Vs Kawaki
Everyone is anticipating the final battle between Boruto and Kawaki. Although the fight we all are waiting for is nowhere near, what we can expect is a fraction of the great face-off that lies ahead.
So far, Boruto has been in the limelight, and readers have yet to see the results of Kawaki training during the last four years. Fans can expect to get a glimpse of this in the upcoming chapters.
3. Sarada and Sumire team up with Boruto
The only people in Konoha who trust Boruto are Sarada and Sumire, who are unaffected by Eida's spell. We can assume this since Sarada is the one who pleads with Sasuke to help him.
It would also be repetitive in one aspect, as she would make enemies of Konoha just like Sasuke but would bring greater intensity to the narrative.
With the current characters on the panel, this has the highest possibility of happening. Although we can't say anything for sure about what Kishimoto sensei is going to bring to the table, all fans can do is wait for the raw scans to be released.
The raw scans are expected to be released around November 14 and 17.
Who trained Boruto?
Before the time skip, we see Boruto with Sasuke. He helps Boruto escape Konoha after Eida manipulates everyone's thoughts, making them think that Boruto is a murderer. Sarada pleads with her father, Sasuke, to help him. Sasuke training him was to be expected since it was clear in the final chapter of Boruto.
But after looking at the toads, we can only assume that either he has learned Senjutsu from the toads at Mount Myokobu or from Koji Kashin, who probably doesn't have any grudges against Boruto.
With Konohamaru being against Boruto, the only possible explanation for him being seen with toads is because of Koji Kashin. If it is confirmed that he is indeed trained by Koji, it would be something of a trip down memory lane since Jiraya trained Naruto and his clone trained Boruto.
For more exciting updates stay tuned with Orianime.