Confirmed: 'Tenjiku Arc' Debut In 'Tokyo Revengers Season 3' In October
The bulk of the anime fandom adored Tokyo Revengers seasons 1 and 2. After seeing Mikey die in his arms in the season 2 finale, Takemichi goes back in time and vows to strengthen himself.
Season 2 of Tokyo Revengers concluded with the news that Kisaki had joined the "Yokohama Tenjiku" and that the group was on the hunt for the "Tokyo Manji Gang" members. There were elements in the widely anticipated final episode that hinted at the show's eventual conclusion.
Fans were left wanting more when Takemichi made the decision to delay time travel until he and Mikey were in charge of Toman.
The Tokyo Revengers anime's official website announced on Sunday that the Tenjiku Arc episode, titled Tokyo Revengers: Tenjiku-hen, will run on MBS, TV Tokyo, and AT-X in October. Additionally, the website unveiled additional cast members and the first season's promotional video.
Izana Kurokawa and Tetta Kisaki are in charge of the criminal group Tenjiku, which is featured in the Tenjiku arc. Their only goal is to exact revenge on Mikey's controllable Tokyo Manji Gang (Toman).
After the Tenjiku arc, the Bonten, Three Deities, and Kanto Manji arcs will be the only remaining storylines in Tokyo Revengers season 3.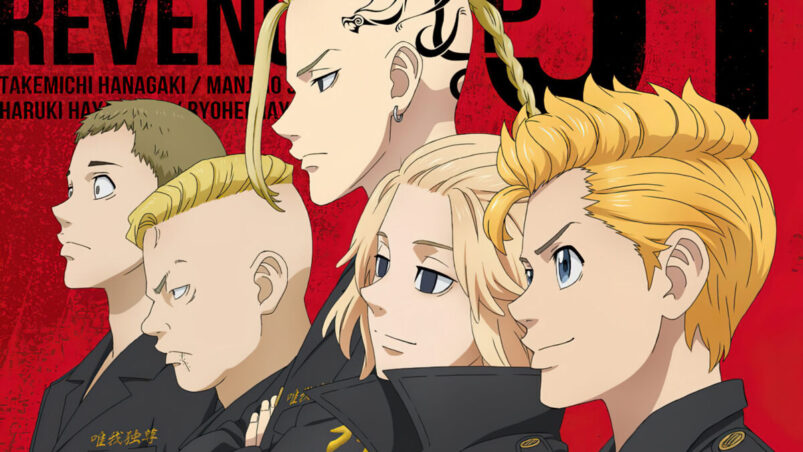 For the forthcoming third season of Tokyo Revengers, the staff from the first two seasons will be back. Following are the names of the previous and new cast members who were mentioned in the aforementioned promo:
| | | |
| --- | --- | --- |
| Character | Cast | Other Works |
| Izana Kurokawa | Nobunaga Shimazaki | Baki (Hanma Baki) |
| Kanji Mochizuki | Tetsu Inada | Tamiya Gantetsusai (Hell's Paradise) |
| Kakucho (Head of the Four Heavenly Kings of Tenjiku) | Seiichirō Yamashita | Geten (My Hero Academia) |
| Shion Madarame (One of the Four Heavenly Kings of Tenjiku) | Kouki Uchiyama | Rin Itoshi (BLUELOCK) |
| Ran Haitani (One of the Four Heavenly Kings of Tenjiku) | Daisuke Namikawa | Haganezuka (Demon Slayer) |
| Rindo Haitani (Ran's younger brother) | Hiro Shimono | Sojiro (Log Horizon) |
Tenjiku, which comprises 66 out of 278 chapters, is still a fan favorite arc even after the manga's conclusion. The heated competition between Takemichi and Tetta Kisaki, which culminates in the series finale, will be highlighted in the new season, which is anticipated to attract both long-time manga readers and anime viewers.
Concerning Tokyo Revengers
Ken Wakui is the author and illustrator of the manga Tokyo Revengers. It started running as a serial in Kodansha's Weekly Shnen Magazine on March 1 of last year and finished in November of the following year. There are 31 tankobon volumes that contain it.
Takemichi Hanagaki is the protagonist of the tale, who discovered that the sole ex-girlfriend he had from middle school had been murdered by the Tokyo Manji Gang. Takemichi was pushed off the train platform after hearing about the event.
He closed his eyes after landing on the rails and accepted his fate; nevertheless, when he opened them, he had traveled back in time 12 years.