Cyberpunk 2077 Phantom Liberty will include a massive map with Dogtown
CD Projekt Red is blessing Cyberpunk 2077 fans with a free update dubbed "Update 2.0" ahead of their paid "Phantom Liberty" DLC set for release on September 26th.
In their AlphaCast video, AlphaReplay revealed an alleged map of the upcoming Dogtown that will be included in Cyberpunk 2077 via the Phantom Liberty DLC. Morro Rock has been marked in the leaked map as well.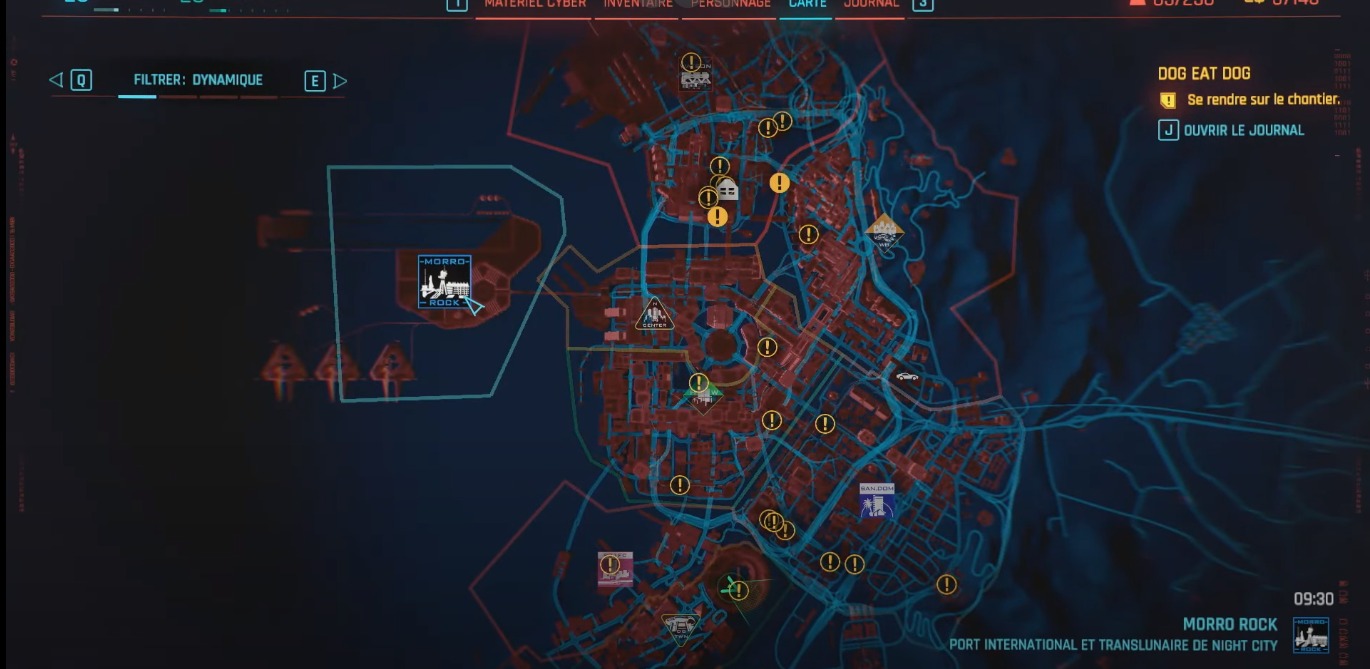 In the same leak, Marcin was spotted in-game selling "BrainDance," popularly known as BD. A BD allows the player to record and play back someone's experience, including their [physical sensations, emotions, and thoughts.
In the live stream, AlphaReplay mentioned that Night City is not massive in radius but in terms of density, The Night City is multi-layered, with a lot of accessible buildings.
Some tucked-away areas can easily skip past the player if they are not mindful enough. The inclusion of Dogtown will add to that.
The YouTuber also mentioned how Phantom Liberty and Update 2.0 bring updated user interfaces. The fact that Morro Rock has been marked means that this region will be important in the Phantom Liberty expansion.
The release of the update 2.0 is imminent on September 21st. This update will include redesigned cyberware, perks, a new skill tree called the relic skill tree, revamped police AI, new vehicles, and vehicular combat.
READ:
Cyberpunk 2077 Phantom Liberty's file size revealed for PS5
As mentioned at Gamescom's Opening Night Live, there will be endless dynamic events.
However, players must shell out an extra USD 30 for the Phantom Liberty DLC.
About Cyberpunk 2077
Cyberpunk 2077 is an action-adventure RPG developed and published by CD Projekt Red.
The game is set in Night City, a seemingly utopian megalopolis where anything and everything is possible, on the surface, that is. We play as V, a mercenary that is after an implant that serves as the key to immortality. The humongous game world offers a lot of pathways, choices, allies, and enemies. The best part; every single choice and action of yours will forge the story around you!
Cyberpunk 2077 released on PC,  PlayStation 4, Xbox One, and Google Stadia on December 10th, with a PlayStation 5 and Xbox Series S/X release set for 2021!
Sometimes we include links to online retail stores and/or online campaigns. If you click on one and make a purchase we may receive a small commission. For more information, go here.