Dragon Quest: Dai no Daibōken Reveals October Debut and More
The dragon quest franchise has been around since 1986. The Japanese RPG has received manga, novel, and anime adaptations by various authors. Like many others, the franchise holds a nostalgic feel to it that keeps fans hooked to its adaptations.
A new anime adaptation for Riku Sanjō and Kôji Inada's Dragon Quest: Dai no Daibōken manga was announced through a stage presentation at the Jump Festa '20 event in December.
A video was also released on Toei Animation's youtube channel announcing the new anime's decision. Toei Animation, who is producing the anime, had revealed that the new anime would be a 2D and CG hybrid.
The official website for Dragon Quest: Dai no Daibōken's new anime adaptation made a list of announcements on August 5. The website announced that the anime would begin airing from October 2020.
The announcement of Dragon Quest: Dai no Daibōken's October broadcast was accompanied by a new key visual.
Dragon Quest: Dai no Daibōken's official website also revealed additional cast:
Kenichi Ogata is currently voicing Gran Torino in My Hero Academia. He is also the voice behind Hiroshi Agasa in Detective Conan, and he has worked in various animes like Inuyasha and One Punch Man.
Ai Furuhata is known for her role as Ruby Kurosawa in Love Live Sunshine!! , its sequel and side stories.
The previously announced cast includes
Toshiyuki Toyonaga as Pop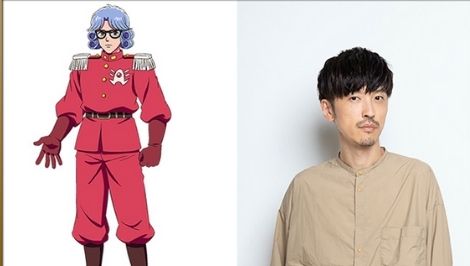 Yuki Kaji as the Hyunckel
The staff for the new anime adaptation includes
| | |
| --- | --- |
| Director | Kazuya Karasawa |
| Music | Yuuki Hayashi  |
| Original Creator | Riku Sanjou |
| Original Character Design | Koji Inada |
The previous anime adaptation of Dragon Quest: Dai no Daibōken had received great reviews due to its classic nature. Fans of the manga are excited to see what new things it will offer.
About Dragon Quest
Dragon Quest: Dai no Daibōken is a manga adaptation of the Dragon Quest game written by Riku Sanjou and illustrated by Koji Inada.
The manga began serialization in Shonen jump from October 1989 and ran till November 1996. The manga concluded after publishing 349 chapters that have been compiled into 37 volumes.
The story is set after the defeat of demon lord Hadlar. This had led to monsters being unleashed from his evil will and moving to Delmurin Island.
It features Dai, the only human occupant of that island raised by Brass, a kind monster. Dai has only one dream, to become a hero. His dream comes true when Hadlar is resurrected but announces that he works for another powerful lord.
When Hadlar appears to kill Avan, the previous hero. Avan uses a self-destruction spell to protect his students, Dai and Pop.
After his teacher's death, a mark appears on Dai's forehead filling him up with power. After fending off Hadlar, Dai and Pop set out on a journey to avenge their teacher.
Source:Dragon Quest: Dai no Daibōken official website
Sometimes we include links to online retail stores and/or online campaigns. If you click on one and make a purchase we may receive a small commission. For more information, go here.