Fargo Season 4 to Premiere in September 2020
September is the new hero this year!
Among the many releases for the month, another from FX gets added to the list – the finale season of Emmy award-winning anthology series Fargo.
The first two episodes of the series finale are ready to premiere on September 27.The said season was supposed to be aired in April this year.
But due to COVID-led production shutdowns, the premiere was postponed. 
Production on the remaining episodes is now expected to resume later this month. Season four will have episodes.
The first episodes airing on September 27 have been directed by series creator Noah Hawley.
"From Acclaimed Creator and Executive Producer Noah Hawley and Starring Chris Rock, Fargo Will Premiere Its First Two Episodes on Sunday, September 27 at 10 p.m. ET/PT on FX."

FX PRESS RELEASE
New episodes will continue to air weekly on Sundays at 10 p.m. ET/PT on FX and will be available for streaming the next day on Hulu. 
Season 4 plot
In 1950 Kansas City, two criminal syndicates fighting for a piece of the American dream have struck an uneasy peace.
Together, they control an alternate economy of exploitation, graft and drugs.
To cement their truce, Loy Cannon (Chris Rock), the head of the African American crime family, trades his youngest son Satchel (Rodney Jones), to his enemy Donatello Fadda (Tommaso Ragno), the head of the Italian mafia.
In return, Donatello surrenders his youngest son Zero (Jameson Braccioforte) to Loy.
When Donatello dies in the hospital following a routine surgery, the tenuous truce is threatened.
Josto Fadda (Jason Schwartzman) takes up his father's mantle, but his efforts to stabilize the organization are undermined by his brother, Gaetano (Salvatore Esposito), who has joined the family in Kansas City after building a reputation for ruthlessness in Italy.
The other Fadda men – including Ebal Violante (Francesco Acquaroli), Constant Calamita (Gaetano Bruno) and Antoon Dumini (Sean Fortunato) – must decide where their loyalties lie.
Intertwined with this tale of immigration, assimilation and power, are the stories of Ethelrida Pearl Smutny (E'myri Crutchfield), the precocious 16-year-old daughter of Thurman (Andrew Bird) and Dibrell Smutny (Anji White), an interracial couple who own their own mortuary, among several others. 
Ensemble cast
The ensemble cast this season will include
Jason Schwartzman
Salvatore Esposito
Ben Whishaw
Jessie Buckley
Jack Huston
E'myri Crutchfield
Andrew Bird
Anji White
Gaetano Bruno
Sean Fortunato
Fargo is Produced by MGM Television and FX Productions, with MGM Television Serving as the Lead Studio and International Distributor.
What's Fargo?
Fargo is an American black comedy–crime drama anthology television series created and primarily written by Noah Hawley.
The show is inspired by the eponymous 1996 film written and directed by the Coen brothers, who are credited as executive producers on the series alongside Hawley.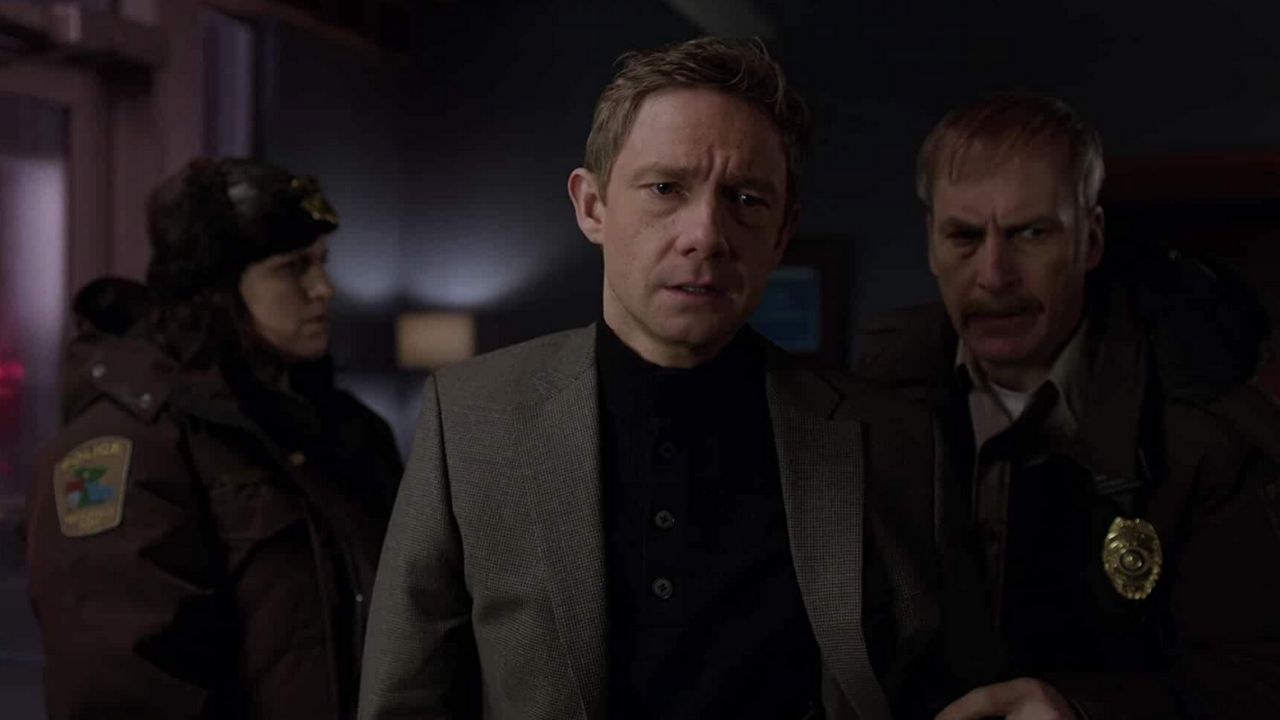 The series follows an anthology format, with each season set in a different era, and with a different story and mostly new characters and cast, although there is minor overlap.
Each season is heavily influenced by various Coen brothers films, with each containing numerous references to them
Sometimes we include links to online retail stores and/or online campaigns. If you click on one and make a purchase we may receive a small commission. For more information, go here.