Mahorga's attack has finally unfolded and in Jujutsu Kaisen Chapter 236, we see the tragic end of the strongest Jujutsu Sorcerer Gojo Satoru while Sukuna explained how he was able to pull this all off.
In the previous chapter, we saw that Gojo regrew his arm and Agito was killed off by Gojo. The intensity of Gojo had increased and Sukuna was feeling nervous after a thousand years. Gojo hit Mahoraga with a third Black Flash and then appeared in front of Sukuna. Sukuna tried to punch Gojo but Gojo threw him towards Mahoraga.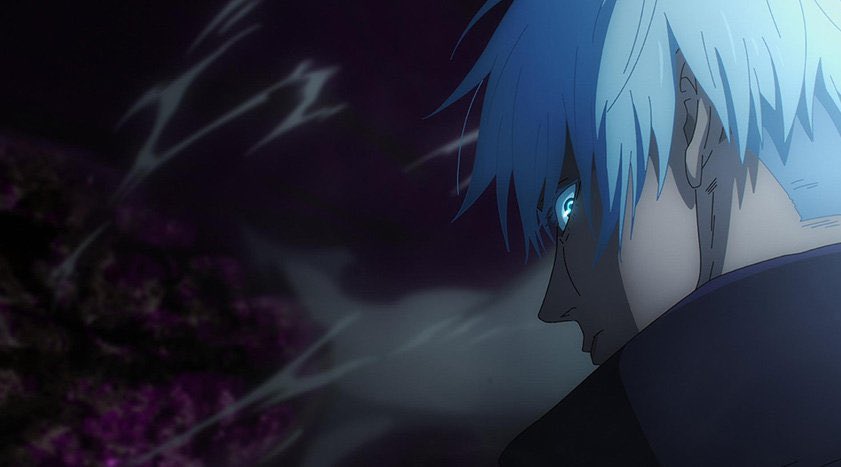 Gojo then used the black flash for the fourth time but this time Mahoraga saved Sukuna from the attack. Sukuna was panicking and asked Mahoraga to act quickly. Mahoraga then chased RED but BLUE from the last attack was also left. Mahoraga then went to destroy BLUE but Gojo punched Mahorga.
Sukuna gave his one last try to stop the attack but it was already too late. Gojo then used 'Hollow Technique: Purple' and then blasted Purple and hit everyone including himself. Mahoraga's wheel was destroyed with a part of the city. Sukuna was seriously injured after the attack and it looked like Gojo won the battles of the strongest.
Jujutsu Kaisen Chapter 236 Release Date
Jujutsu Kaisen 236 is scheduled to be released officially this upcoming Sunday 24th September 2023. If you also read other Weekly Shonen Jump mangas, we cover their spoilers every week, check them out from our home page in case you read them.
Also Read
Jujutsu Kaisen Chapter 222 Spoilers, Raw Scans, Release Date
| | |
| --- | --- |
| Jujutsu Kaisen Chapter 236 Release Date | 24th September 2023 |
| Jujutsu Kaisen Chapter 236 Raw Scans release | 20th September 2023 |
Jujutsu Kaisen Chapter 236 Raw Scans
Jujutsu Kaisen Chapter 236 Raw Scans are out and in this chapter, we see a flashback where Gojo says goodbye to all his buddies and then we see some tragic scenes.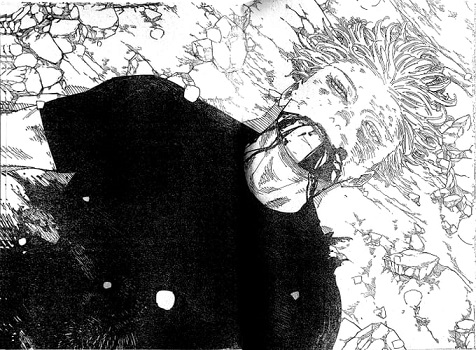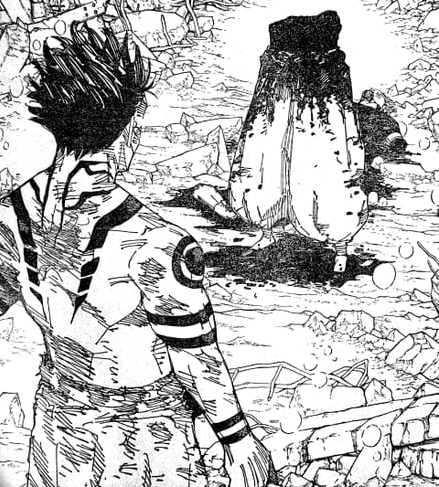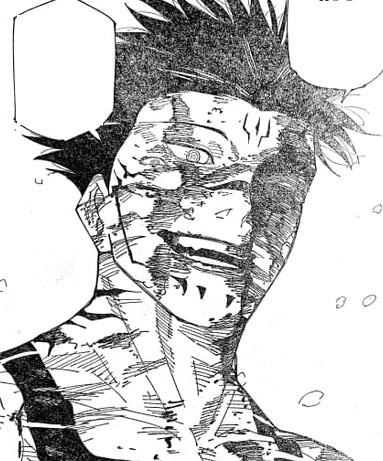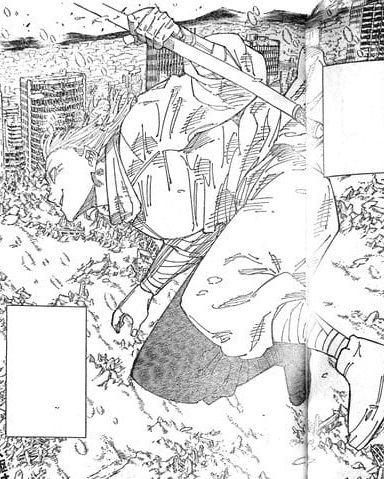 Jujutsu Kaisen Chapter 236 Spoilers
The chapter starts with a flashback of Gojo and Geto as they are joking around.
They are talking about Gojo's students.
Geto then asked about the King of Curses Sukuna.
Gojo says that he was too strong and he was not even serious.
Gojo says that he is not sure if he was able to defeat him even when Sukuna did not have Megumi's cursed technique.
Geto gives a surprised look that Sukuna made Gojo admit that.
Gojo then praises Sukuna in many aspects and says that it was fun.
Gojo says that he also feels sorry that Sukuna was not giving his one hundred percent.
Geto says that he is jealous. Gojo says he would have been satisfied if Geto was also there to give him a tap on the shoulder.
Nanami and Haibara were also there and were joking about Gojo's last moments.
Gojo then said goodbye to Geto, Yaga, Haibara, Nanami, Riko and Kuroi.
Now back to reality, Sukuna is explaining Mahoraga's adaptation.
Mahoraga slowly analyzes the attacks and adapts them more quickly with repeated attacks.
Mahoraga was working all this time to neutralize Gojo's infinity.
Then Mahoraga slashed not just Gojo but the entire space.
We see that Gojo has been cut in half.
Sukuna says that infinity does not matter if the entire world can be cut.
Sukuna says Good job Gojo Satoru, I will never forget about you.
The next moment, without any sorrow for Gojo's death the Thunder God Hajime Kashimo enters the battle.
Chapter ends.
Also Read
Jujutsu Kaisen Chapter 168 Spoilers, Raw Scans, Release Date
Where to read Jujutsu Kaisen 236?
To read the latest Jujutsu Kaisen chapter you can visit two different websites but we recommend you use only official websites and legally support the artists. Jujutsu Kaisen Chapter 236 will be officially (and for free) available to read in English at MangaPlus and Shonen Jump section on the Viz Media official website.
You can also follow us on our social media handles Facebook and Twitter for more updates about Jujutsu Kaisen manga and other manga series.