Gundam Build Metaverse Mini-Series Gets A New Teaser & Concept Artwork
This year saw the return of Gundam Build, a spinoff series in the main Gundam franchise. This introduces "Gunpla Battles," a virtual competition where the fighters employ Gunpla models constructed by them, as opposed to the original Gundam, which used huge robots to fight foes in space.
In honor of Gundam Build's 10-year anniversary, the newest installment, titled "Gundam Build Metaverse," has been unveiled.
Bandai Namco Filmworks debuted a new teaser and key picture for the 'Gundam Build Metaverse' anime short series on Wednesday. The bulk of the series' major cast was also unveiled. In October, you may watch all three episodes of it on the 'Gundam' and 'Gundam.info' YouTube channels.
In the teaser, we get clips from the first two Gundam Build animated series before we get our first look at the 'Gundam Build Metaverse' graphic. It also provides a glimpse of Lah Gundam, the protagonist Rio's mecha.
Rio Hojo, inspired by local enthusiast Seria Urutsuki, constructs Lah Gundam, a modified Entry Grade RX-78-2. He learns how to use his avatar and engage in Gunpla Battles in the Metaverse from Mask Lady.
Rio's initial appearance and his dark-haired avatar are featured prominently in the image. The likes of Seria, Mask Lady, Lah Gundam, and various mecha are also included.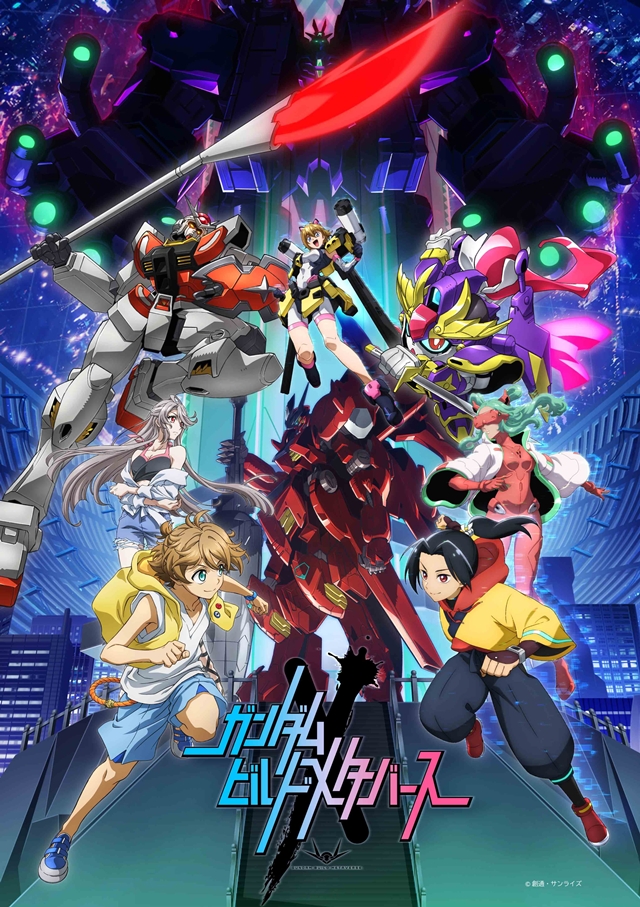 The 'Gundam Next Future -Road to 2025' project, which also marks the franchise's 45th anniversary, consists of three components, one of which is titled "Gundam Build Metaverse." A large number of veterans from previous Gundam Build series are coming back to work on this one. The core participants are as follows:
| | | |
| --- | --- | --- |
| Staff | Member Name | Other Works |
| Animation Production | Sunrise Beyond | Gundam Build Divers RE:RISE |
| Director | Masami Obari | Gundam Build Fighters: Battlogue |
| Script | Noboru Kimura | Gundam Build Divers |
| Character Design | Hirona Okada | Case Closed: Zero the Enforcer (Key Animation) |
| Character Design | Yoriko Gotō | Tokyo Ghoul: Pinto (Key Animation) |
| Character Design | Ippei Gyōbu | Kabaneri of the Iron Fortress (Design) |
The plot summary makes it sound like an online adventure in the vein of Sword Art Online, while the emphasis remains on rivalry. Even if you aren't a fan of Gundam, you should keep an eye out for this unusual blend of virtual avatars and mecha-meets-metaverse.
Gundam Build Metaverse
The three-part miniseries Gundam Build Metaverse will debut in October 2023 as part of the long-running Gundam Build franchise. It's for the 45th anniversary of Gundam, therefore it's included in the 'Gundam Next Future -Road to 2025' project.
The series takes place in the virtual world of the Metaverse, where viewers may create and customize their own avatars, chat with other viewers, engage in competitive games of Gunpla Battle, and even buy real-life replicas of the toys they play with.
Hawaiian teenager Rio Hojo has entered this strange new world. Seria Urutuski taught him the ins and outs of Gunpla construction in the real world, while Mask Lady taught him the ins and outs of Gunpla battle in the Metaverse.
While exploring the Metaverse in his newly finished Lah Gundam, Rio runs upon some former Gunpla Battle champions.