Hell's Paradise Reveals Its Cast And Release Date For Jump Festa 2023!
More details have been given by the panel for the anime adaptation of Yuji Kaku's Hell's Paradise: Jigokuraku, confirming that it will be released. Even if the announcement was almost made in January 2021, not much information was made public until lately.
On Day 2 of Jump Festa 2023 this past Sunday, the panel unveiled a fresh promo trailer and new visual for the next series. Seven more members of the primary cast have also been made public.
At the occasion, the eagerly anticipated release date was also made public. Jigokuraku will arrive in April 2023 in Hell's Paradise.
At the occasion, seven members of the core cast were announced. Who will play whom in the series is listed below:
| | | |
| --- | --- | --- |
| Character | Character Voice | Previous Work |
| Gabimaru | Chiaki Kobayashi | Yuuichi Katagiri (Tomodachi Game) |
|     Yamada Asaemon Sagiri | Yumiri Hanamori | Ai Hayasaka (Kaguya-sama: Love is War) |
| Aza Chobei | Ryohei Kimura | Koutarou Bokuto (Haikyuu!) |
| Yamada Asaemon Toma |     Kensho Ono | Testuya Kuroko (Kuroko's Basketball) |
| Yuzuriha | Rie Takahashi | Megumin (KonoSuba) |
| Tamiya Gantetsusai | Tetsu Inada | Endeavor (My Hero Academia) |
| Yamada Asaemon Fuchi | Aoi Ichikawa | Nagara (Sonny Boy) |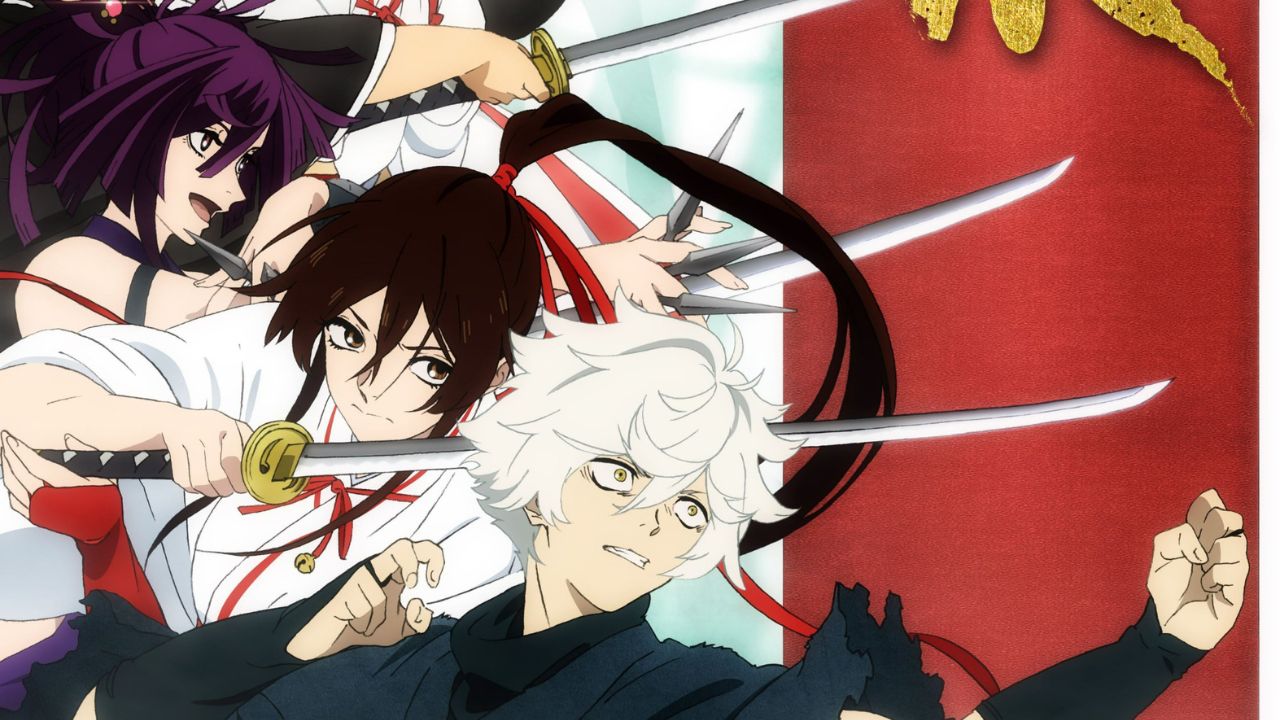 The team has previously identified the key personnel. The series is being produced by Studio MAPPA, with Kaori Makita serving as the show's director. The series' music is composed by Akira Kindaichi, and Koji Hisaki created the characters. The music will be composed by Yoshiaki Dewa.
Yuji Kaku's manga, which debuted in Shonen Jump+ on January 22, 2018, continued for 127 chapters before coming to an end on January 25, 2021. Shueisha has compiled it into thirteen volumes.
Jigokuraku: Hell's Paradise will be broadcast on TV Tokyo and related networks. Additionally, it will be available in Japan on Netflix, Hikari TV, and Amazon Prime Video. The show will be available to watch on Crunchyroll in North America, Europe, Africa, Australia, and New Zealand.
About Hell's Paradise: Jigokuraku
Yuji Kaku created the manga series Hell's Paradise: Jigokuraku, which ran from January 2018 to January 2021. The manga will be turned into a TV anime by MAPPA.
The Empty has no feelings and cannot be killed because of his shinobi training, according to Gabimaru. However, he discovers his desire to life when he confronts Asaemon Sagiri.
He is given the assignment to discover the elixir of life on a fabled island. Any visitor brought there will perish. Will Gabimaru discover the elixir and survive the ordeal?