Manga Series "Resident Evil: Death Island" Debuts on Comic Hu
'Resident Evil: Death Island' will reunite Leon S. Kennedy with Chris Redfield to combat another wave of zombies. Chris is investigating the pandemic in San Francisco while Leon is off saving people.
The original reason is unclear, but a connecting factor provides some insight. All the prisoners went to Alcatraz. Chris chooses to go see them in person.
The Resident Evil (Biohazard) franchise's official Twitter announced on Tuesday that 'Resident Evil: Death Island' would be adapted into manga. Comic Hu released it on Friday, May 19 with artwork by ZINO Kodakujii.
The film will open in Japan on July 7 as previously announced. Jill Valentine and Rebecca Chambers, among the original cast members, reunite for the first time in this picture.
The fourth 'Resident Evil' animated film, 'Death Island', was released in 2018. The movies are canon to the video game canon since they take place in the same universe as the games and tell interconnected stories. Death Island comes after the events of Resident Evil: Vendetta and takes place before the events of Resident Evil: Biohazard.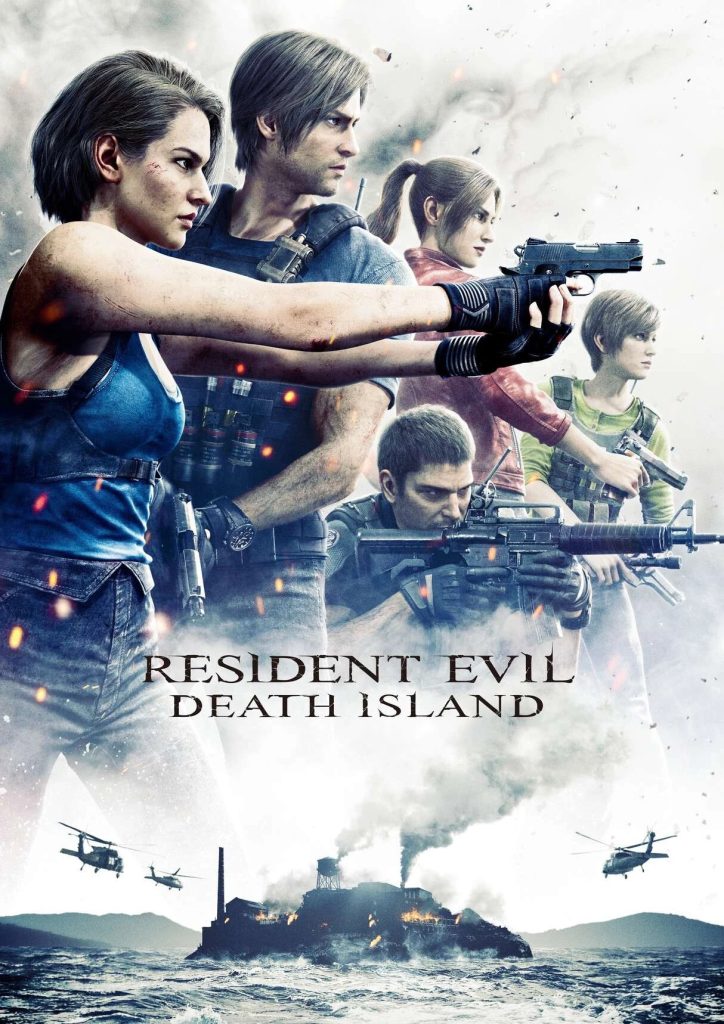 The film's development team consists of the following people:
| | | |
| --- | --- | --- |
| Position | Staff | Other Works |
| Director | Eiichirō Hasumi | Resident Evil: Infinite Darkness |
| Screenplay | Makoto Fukami | Psycho-Pass |
| CG Director | Tomohiro Shimizu | Harlock: Space Pirate Movie(Key Animation) |
| Music | Rei Kondō | Resident Evil: Damnation |
The comic book art is superb, on par with that found in Western publications. It's easy to see why supporters would be ecstatic. The danger they risk is comparable to the size of the crossing they are experiencing.
Resident Evil: Death Island
Capcom is the owner of the terrifying Biohazard/Resident Evil media franchise. It's a brand that spans multiple mediums, from video games and movies to computer-generated movies and comic books.
The upcoming Japanese computer-animated action horror film Resident Evil: Death Island is based on the popular series of video games of the same name.
On his way to save Dr. Antonio Taylor from kidnappers, D.S.O. agent Leon S. Kennedy is stopped by a mysterious woman. Meanwhile, B.S.A.A. investigator Chris Redfield is investigating the origins of a zombie outbreak in San Francisco.
All of the victims had recently visited Alcatraz Island, and that is the only thing they had in common. Chris and the others follow the clue and end themselves on the island, where they face a fresh horror.