My Happy Marriage Anime: First Trailer, Release Date & More Details
If you enjoy slow-paced, classic romances with a touch of magic, you will love My Happy Marriage. The light book series by Akumi Agitogi and Tsukiho Tsukioka will have you on the edge of your seat, laughing out loud, and wiping away tears. The Japanese storytelling mediums of manga, light novels, and anime are all excellent and feature a wide variety of stories. In particular, a sentimental one. Magic and special abilities round out the extensive cultural and political foundation of My Happy Marriage Anime. Due to the novel's success, it has been considered for an anime series adaptation. It has everything you need to know about the topic at hand.
One of 2023's most anticipated romance anime series, the new My Happy Marriage is sure to be a hit with fans. Many people will experience a wide range of emotions upon its release later this year. My Happy Marriage was an instant hit with readers when it was released on the self-publishing platform Shsetsuka ni Naru. This book was first published by Fujimi Shobo. In 2019, however, Fujimi Shobo reissued it under the Fujimi L Bunko label. Square Enix released the manga adaptation of Gangan Online by Riko Kohsaka in December of 2018. Due to the book's overwhelming popularity, two film adaptations are currently in production.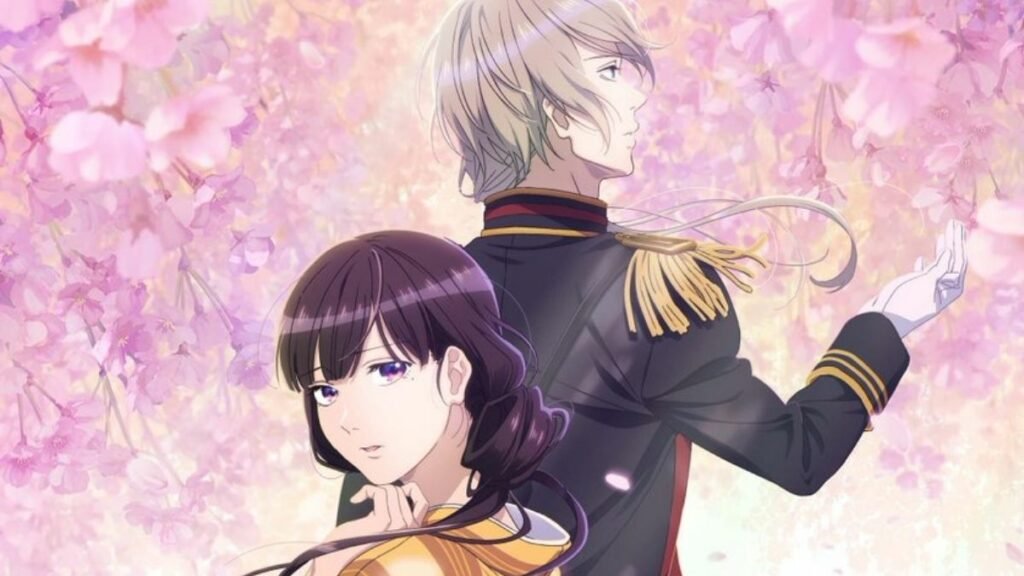 My Happy Marriage Anime: First Trailer!
On Monday, the first teaser trailer for the upcoming television anime My Happy Marriage was released. Kodakawa has verified the release date. The cast and crew members, as well as a teaser image, were made available alongside the trailer. Based on their light novel series of the same name, creators Akumi Agitogi and Tsukiho Tsukioka are adapting their work into an anime.
Less than two minutes pass in the first trailer, just enough time to introduce the players. And pick up some of the story's general atmosphere. Ayane Sakura (Kaya Saimori), Ktar Nishiyama (Kji Tatsuishi), Houko Kumashima (Yurie), and Hiro Shimono are the newest additions to the cast (Yoshito God). Miyo Saimori's voice will be provided by Reina Ueda, and Kaito Ishikawa will portray Kiyoki Kudo in the animated film.
What Is Plot?
Miyo Saimori is the main character. She is a Japanese girl from the 1800s who doesn't have any skills and has to work for her cruel stepmother. The book is about the time of the Meiji Restoration. Miyo wants to be swept off her feet when she's old enough to get married. Kiyoka Kudo, who is evil and cruel, is supposed to be her husband.
Because he has a reputation for being mean, people say that the relationships he's had in the past didn't last more than three days. Miyo can't help but try it out, though. But as their relationship grows, she learns that Kiyoka is not the horrible bad guy she thought he was. This could be the happy ending she's been hoping for, like in a fairy tale.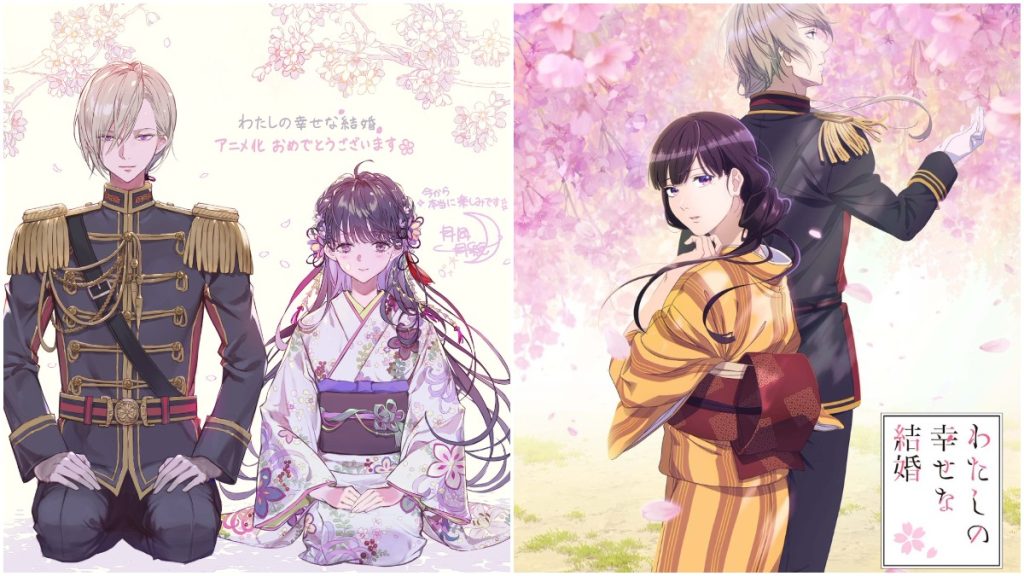 My Happy Marriage Anime: Date of Publication
A live-action movie based on the series will come out in Japan in March 2023. The anime version of the story will come out in July 2023, just a few months before the story ends. This will be the cherry on top of a series that has already done very well in print. Since there aren't any yet, keep an eye out for the show's streaming service.