'Naruto' One-Shot Featuring Minato's Story Gets Title and Publication Date
Does anyone else recall the international "Naruto 99" character poll that marked 20 years since the first 'Naruto' movie? If so, you're aware that the fan-favorite character is Minato Namikaze, the Fourth Hokage and Naruto's biological father.
Masashi Kishimoto revealed in his April report that he is creating a one-shot with Minato as the main character. A date for the release had not been disclosed until today.
The one-shot starring Minato Namikaze will appear in Shueisha's Weekly Shonen Jump Magazine Issue #33 on July 18, according to the official 'Naruto' website and Twitter. The book will be titled "NARUTO Gaiden: Uzu no Naka no Tsumujikaze" and will consist of 55 pages.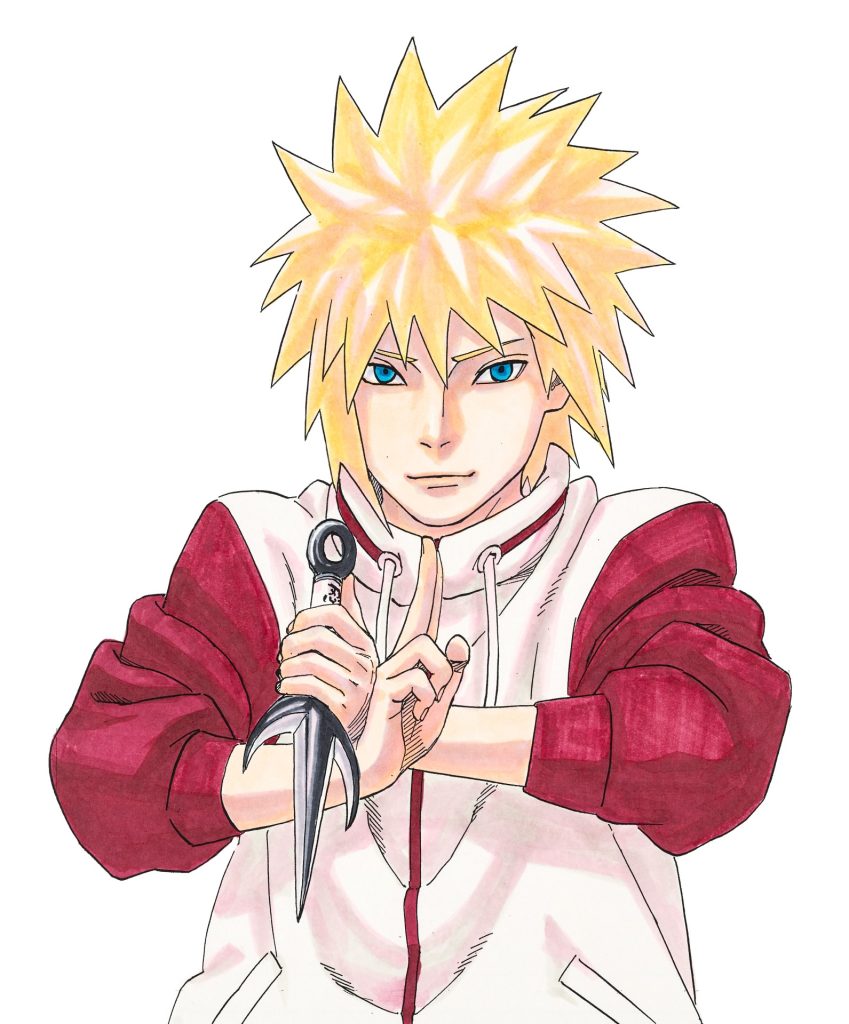 The depiction of Minato in this piece depicts him with shorter hair and dressed more casually, like a ninja novice. His trademark three-pronged kunai is in his hand. After seven years since Kishimoto's previous one-shot, "Naruto Side Story The Path That the Waning Moon Illuminates," which was released in April 2016, comes Kishimoto's newest offering.
The 55th anniversary of Weekly Shonen Jump is celebrated in its 33rd edition. Whirlwind in the Whirlpool is an approximate translation of the Japanese title, which has not yet been revealed.
In 2014, the final chapter of the 'Naruto' manga was published, followed by two complete anime adaptations. To celebrate 20 years of Naruto, four new episodes will air in September.
It had been suggested before that Minato's one-shot would explain his jutsu's hidden technique. It seems remarkable that we never learned more about the Yellow Flash, whose methods and manner were so distinctive even among his contemporaries. In my opinion, 55 pages is on the short side, but it could work out.
Naruto
Masashi Kishimoto created Naruto, a Japanese manga series. Beginning on September 21, 1999, it ran in Shueisha's Weekly Shonen Jump until November 10, 2014. There are 72 tankbon volumes of the manga.
Part II of the anime series, Naruto Shippuden, depicts a more mature Naruto as he fights to protect his comrade Sasuke from the evil criminal organization Akatsuki while also dealing with their impending danger.
Read more: Naruto