Netflix Releases Nami's Theme Song from One Piece Live-Action Series
Netflix has officially released Nami's theme from the live-action adaptation of One Piece. 
The show is based on Eiichiro Oda's manga series, which has been serialized since 1997 and has spawned an anime with over 1,000 episodes and a huge fan base.
The live-action version follows a group of pirates who embark on a quest to find the legendary One Piece treasure. Oda has collaborated with Netflix to ensure the accuracy of the adaptation.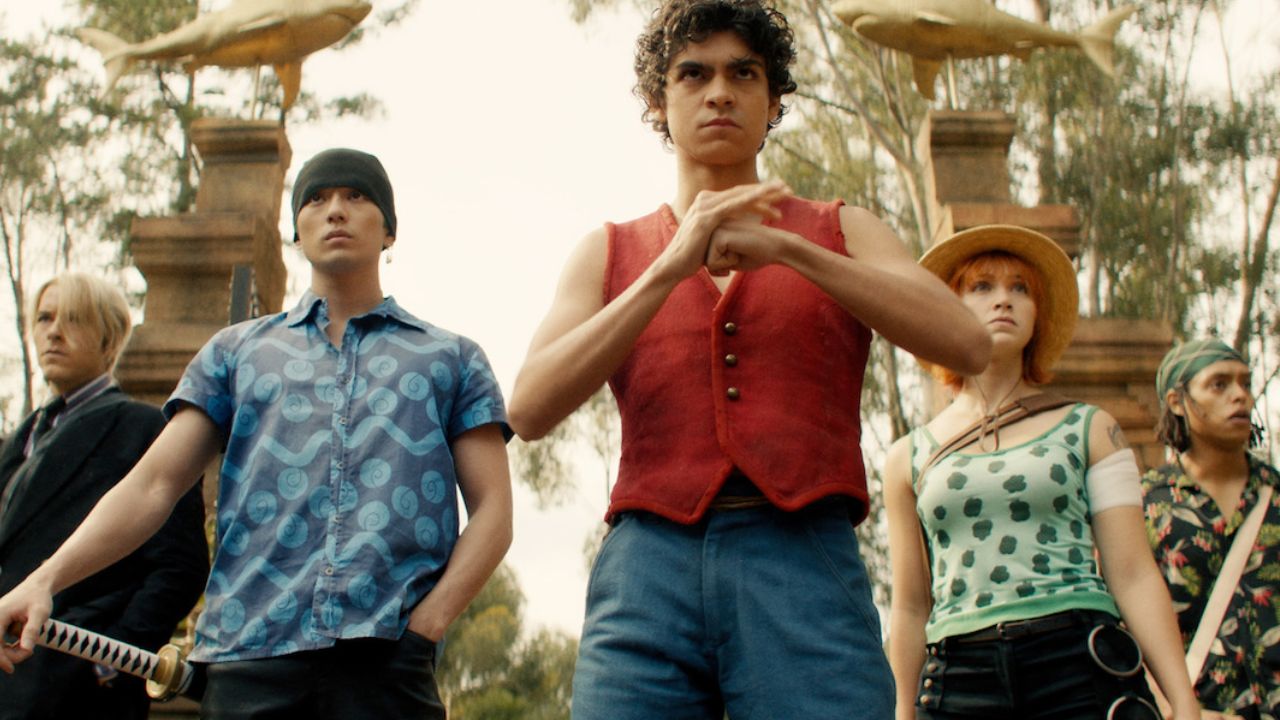 Netflix has unveiled Nami's theme from the live-action adaptation of One Piece, titled "My Sails Are Set". The song was composed by Sonya Belousova and Giona Ostinelli, who also worked on the music for The Witcher. The show is scheduled to debut on August 31.
You can listen to the theme here:
My Sails Are Set is a song that captures the character of Nami, the pirate navigator from One Piece. The song portrays Nami's longing for friendship, despite her tough exterior and fearless spirit. She joins the adventure of One Piece, accompanied by the expressive vocals of AURORA.
Nami is a character from One Piece who initially appears as a thief who has no affinity for Luffy or other pirates on the sea. She is an expert navigator and an adventurous explorer, but she prefers to work solo. Her true personality emerges when Luffy tries to recruit her into his crew, and Nami learns to trust others and finds a family with Luffy's pirates.
Nami's theme from Netflix reflects her relationship with the sea and the risks she takes. She has to demonstrate her skills as a navigator, fighter, and pirate to join Luffy and Zoro. She finds a family among the pirates, but her early days are marked by solitude and independence. The song expresses her self-chosen isolation and reveals her motivation for sailing. It suggests that she has to face her personal challenges if she wants to overcome them.
Netflix's One Piece may alter Nami's character by making her bond with Luffy and Zoro faster. Instead of hastening her recruitment, Netflix may devote more time to develop Nami before she joins Luffy's crew.
This will allow Nami to shine as a sailor and a friend. Nami has always been a complex character, and My Sails Are Set indicates that the live-action adaptation of One Piece comprehends her well.
About One Piece (Netflix Series)
One Piece is an upcoming television series, serving as a live action adaptation of the ongoing 1997 Japanese manga series of the same name by Eiichiro Oda. It is produced by Tomorrow Studios and Shueisha (who also publish the manga), and is set to premiere on Netflix. It features an ensemble cast starring Iñaki Godoy, Mackenyu, Emily Rudd, Jacob Romero Gibson and Taz Skylar.
The series follows the adventures of Monkey D. Luffy and his crew, the Straw Hat Pirates, as they explore the oceans in search of the "One Piece", a fabled treasure that will allow Luffy to become King of the Pirates.
Sometimes we include links to online retail stores and/or online campaigns. If you click on one and make a purchase we may receive a small commission. For more information, go here.