New Manga Spinoff of A Certain Magical Index Explores Tokiwadai's Queen Bee
Set in an academic city filled with superpower-wielding students, A Certain Magical Index follows students on their missions to solve problems in the city and the school.  
---
Continue scrolling to keep reading
Click the button below to start this article in quick view.
---
Similar to My Hero Academia, it is interesting to see all the students wield unique and quirky powers, especially when they are put into action in the incredible fight scenes. 
With its insane animations and close attention to detail, the universe building of Toaru Majutsu no Index is unmatched, and we get to witness it again with the new spinoff of the series! 
Kazuma Kamachi's new serialization, "To Aru Majutsu no Index Gaiden To Aru Kagaku no Psychological Grasp," is being released on Newtype, KADOKAWA's web manga site.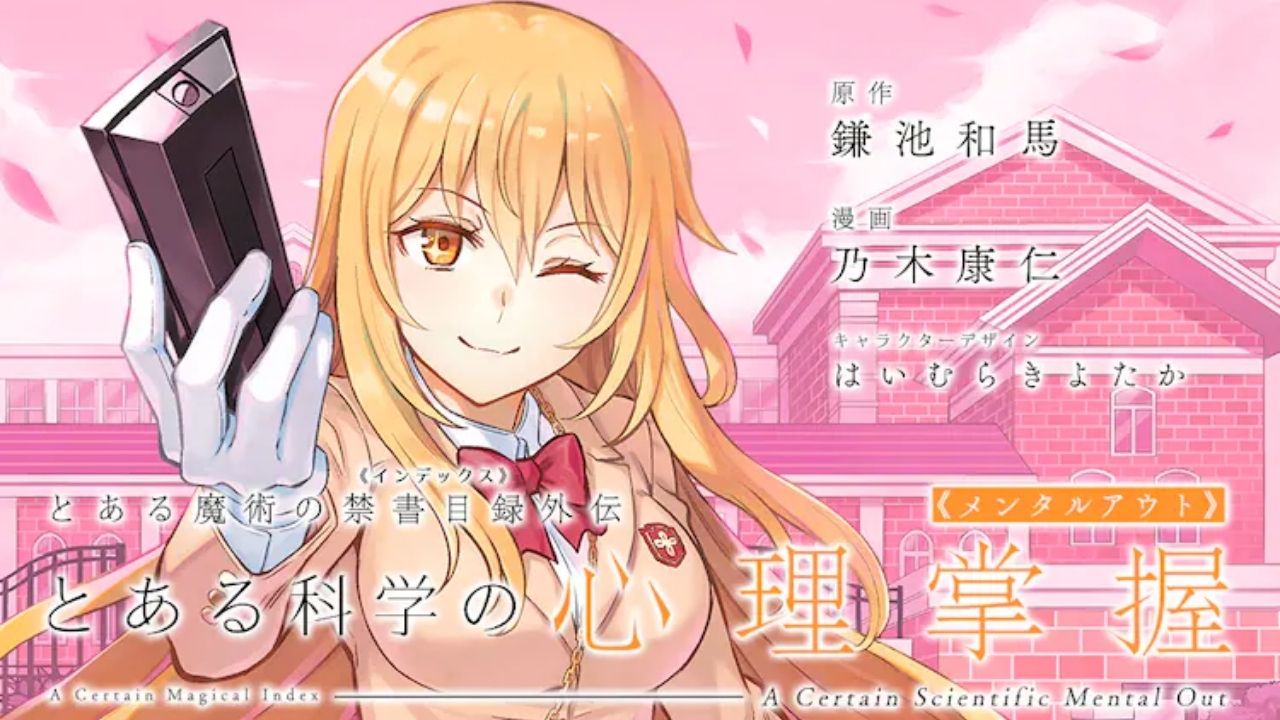 As shown by the visual, the spinoff, Psychological Grasp of a Certain Science, seems to revolve around the character, Shokuhou Misaki, also known as the "Queen Bee" for leading the largest faction in Tokiwadai Middle School due to her skill. 
Her ability is Mental Out, or in other words, "Psychological Control" of the human mind, which includes mental control, reading other people's memories, telepathy, changing a person's personality, brainwashing, and others. 
Each chapter will be released on the last Tuesday of every month, so the next update date on Newtype will be on the 31st of August. 
A Certain Scientific Railgun picked a side character from the original series, Mikoto Misaka, ​​and dove deep into her adventures in the city, so we can assume that this spinoff manga series is doing the same with our Queen Bee! 
READ:
Kadokawa Aims for Anime Domination with New 3DCG And VFX Studio Kadan
With an arc as intriguing as this one, you just can't miss this manga! Hopefully, the Queen Bee herself will be taking us with her on her adventures this time!
Get ready to explore your favorite world with a different character! 
About A Certain Scientific Railgun
A Certain Scientific Railgun is a Japanese manga series written by Kazuma Kamachi and illustrated by Motoi Fuyukawa, which began serialization in the April 2007 issue of ASCII Media Works' Dengeki Daioh magazine.
The manga is a spin-off of Kamachi's A Certain Magical Index light novel series, taking place before and during the events of that series.
The events of the series occur in a futuristic world full of students, many of whom are espers with unique powers. The protagonist, Mikoto Misaka, is a high-level electro master esper. The story revolves around Mikoto's adventures and her friends: Kuroko Shirai, Kazari Uiharu, Ruiko Saten.
Source: Newtype's Official Site
Sometimes we include links to online retail stores and/or online campaigns. If you click on one and make a purchase we may receive a small commission. For more information, go here.