New Trailer For The Vexations Of A Shut-In Vampire Princess Reveals The Closing Theme Song
The Vexations of a Shut-In Vampire Princess is an upcoming comedic fantasy anime that tells the narrative of Komari, a vampire who prefers to spend her time alone in the luxury of her own home. She's just like any other introvert who tries to stay away from others whenever they can.
When she is named army commander, her stable and serene life abruptly comes to an end. Her army is full of violent thugs who don't respect her as commander because she doesn't drink blood. There are several quite funny situations that arise as a result of Komori's need to show herself as a leader.
The October 2023 release date has been announced for the anime. A brand new graphic and accompanying promotional trailer for the anime debuted just recently. This is all the data we have on this anime at the moment.
The first promotional video and visual for "The Vexations of a Shut-In Vampire Princess" anime have been released on the show's official website. The ending theme music for the anime is "Nemurenai feat. Kusunoki Tomori," which is previewed and revealed in the promotional film.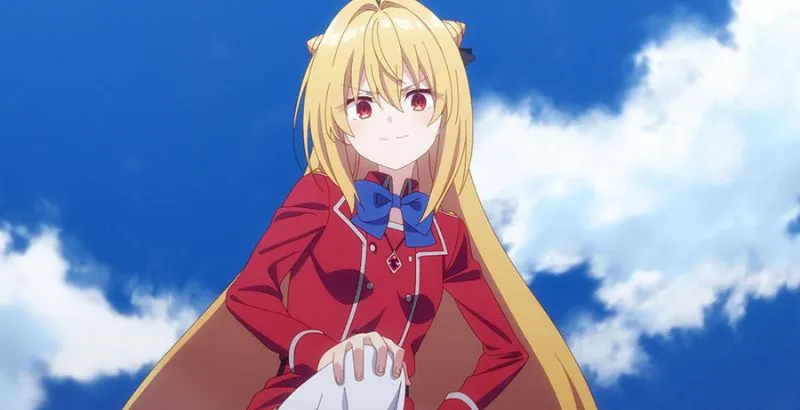 The promotional movie gives us a glimpse into the life of Komari, who comes from a noble family but struggles with self-assurance. She lives in isolation till a maid enters her life.
Many things in her life have shifted since this new person has entered it. It's as though the housekeeper had a serious crush on her. And as Komari comes to rely on her maid more and more, a natural bond between them develops.
Tweet Loading…
Though not perfect, the Light Novel on which this anime is based is enjoyable.
The Vexations of a Shut-In Vampire Princess
Author Kotei Kobayashi and artist Riichu team up for the adventure and fantasy light novel series The Vexations of a Shut-In Vampire Princess (Hikikomari Kyketsu Hime no Monmon).
Terakomari Gandesblood, or Komari for short, is the protagonist of this work. She is a vampire who spends much of her time in her room. Her peaceful existence is shattered the day she is promoted to command in the Imperial Army.
Komari and her loyal maid Villhaze face the challenge of proving their worth to a group of violent hooligans who refuse to acknowledge them as their leader.