Oda Forbade Romance Between Crew Members in the 'One Piece' Live-Action
One Piece is the best-selling manga of all time, and it's one of the greatest shonen anime in history. The latest One Piece live-action series on Netflix has successfully lived up to the unreal hype of the fans.
While the live-action stays true to the source, there have been changes made here and there, which has left many fans wondering if there will be a romantic relationship between our beloved pirate crew.
Especially between Zoro and Nami, many fans started to ship them when they saw the duo's chemistry and how much they were hitting it off together, but we have some bad news for the shippers.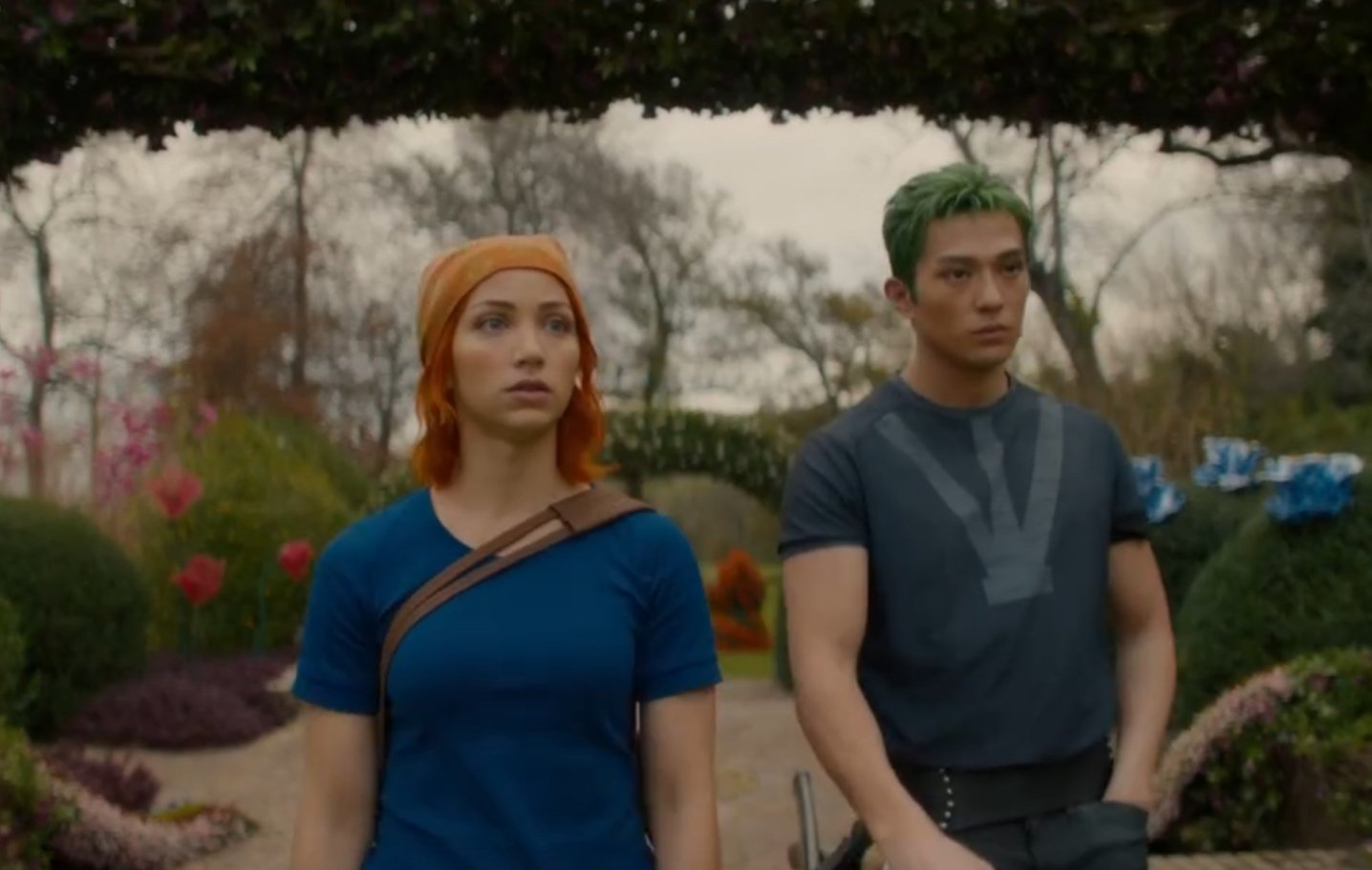 In response to the fans' hope, One Piece live-action showrunner and producer Steven Maeda revealed that mangaka Eiichiro Oda set a particular condition for the live-action adaptation.
He requested that there should be no romance between the crew members. This denies any possibility of a romantic development between Zoro and Nami in the series.
But even before the live action, at Jump Festa 2009, someone asked Oda, Who does Nami like? He answered the question by saying there would be no romance among that crew because they are good friends.
Maeda said Mackenyu Arata (Zoro) and Emily Rudd (Nami) had good chemistry. However, it wasn't planned. As long as the series was a live-action adaptation, there was no scope for the relationship between Zoro and Nami to develop into something more than friendship.
The showrunners were also set to abide by the condition to respect the original creator's wishes. Steven Maeda acknowledged that he could sense the excellent chemistry between the two actors but did not want to portray it romantically.
This was demonstrated on multiple occasions, including when the characters boarded a ship, worked under Buggy, and chose a costume at Kaya's home.
Many fans were relieved that Eiichiro Oda had imposed such a restriction. Knowing Netflix, many expected the showrunners to include romance themes to gain a wider audience.
READ:
Things to Know Before Netflix's One Piece Live-Action Releases
With Oda's condition, however, the series was meant to be more loyal to its essence. This meant that fans wouldn't have to worry about anything not shown in the manga.
About One Piece
One Piece is a Japanese manga series written and illustrated by Eiichiro Oda. It has been serialized in Shueisha's Weekly Shōnen Jump magazine since July 22, 1997.
The man who had acquired everything in this world, the Pirate King, is Gol D. Roger. The final words he said at the execution tower were "My treasures? If you want it, I'll let you have it. Look for it; I left all of it at that place." These words sent many to the seas, chasing their dreams, headed toward the Grand Line, in search of One Piece. Thus began a new age!
Seeking to be the greatest pirate in the world, young Monkey D. Luffy also heads toward the Grand Line in search of One Piece. His diverse crew is joining him along the way, consisting of a swordsman, marksman, navigator, cook, doctor, archaeologist, and cyborg-shipwright, this will be one memorable adventure.
Sometimes we include links to online retail stores and/or online campaigns. If you click on one and make a purchase we may receive a small commission. For more information, go here.