One Piece Chapter 1082 Publication Date
On Monday, July 17, 2023, at 12 a.m. JST, you can read One Piece Chapter 1087.
Scheduled times of release across various time zones are as follows:
Sunday, July 16, 2023 at 8 a.m. Pacific Standard Time
Sunday, July 16, 2023 at 11 a.m. Eastern Standard Time
Sunday, July 16, 2023 at 4 PM, British Summer Time
Sunday, July 16, 2023 at 5 p.m., Central European Summer Time
Sunday, July 16, 2023, 8:30 PM, Indian Standard Time
Time Zone: PST Sunday, July 16, 2023, 11 p.m.
Monday, July 17, 2023 at 12:00, Japanese Standard Time
Australia Standard Time: Monday, July 17, 2023, at 2:30 a.m.
One Piece Chapter 1086 Summary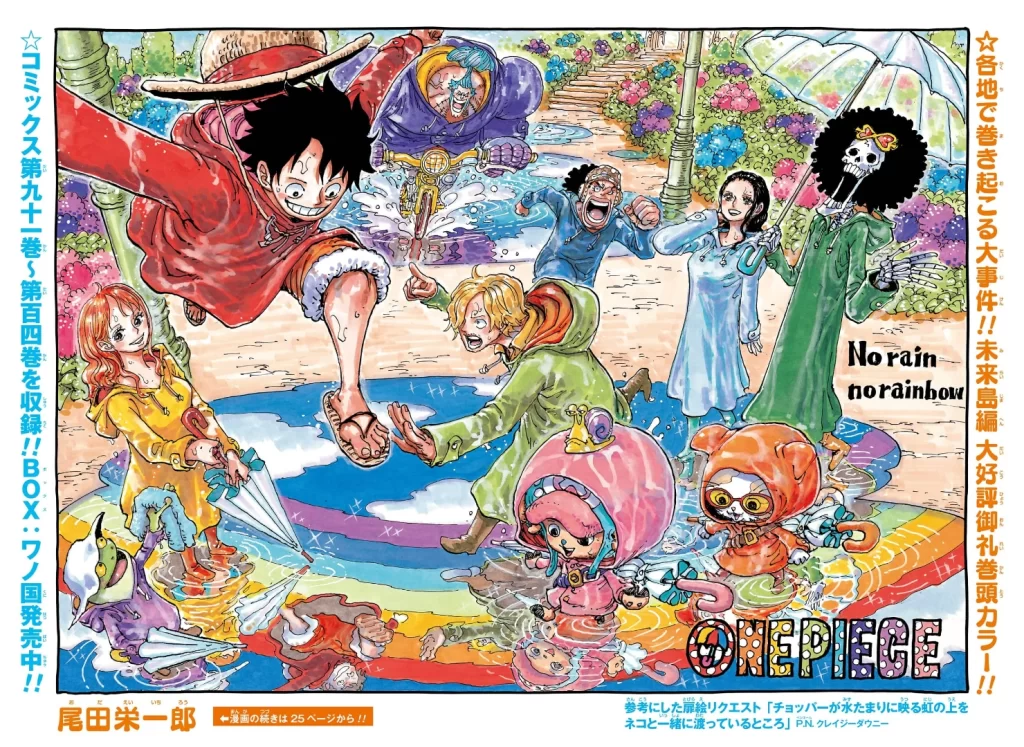 It wasn't long after the Reverie ended that One Piece Chapter 1086 began, before the word of Cobra's death and Vivi's abduction had spread. In the midst of the scenes depicting the search for the missing couple, it is revealed that Vivi, Wapol, Sabo, and Jewelry Bonney are all stowaways. Thanks to this, they won't be caught on their way out of Mariejois.
The scene then turns to Imu contacting the Gorosei as they are talking about Sabo and the Egghead predicament. The Gorosei assure him that they would take care of the Lulusia Kingdom while they try out Vegapunk's new weapon. Then, Gorosei's full name and various Warrior God titles are unveiled. The Seraphims modeled on Crocodile, Gecko Moria, and Don Quixote Doflamingo are being mobilized by Sakazuki in the meantime.
The issue then jumps back to the present day of the series, where Sabo details his miraculous escape from Lulusia. The Imu Sabo witnessed, according to Emporio Ivankov, is none other than Saint Imu of House Nerona, one of the 20 original Celestial Dragons. And they believe they have achieved eternal youth with the Op-Op Fruit S Perpetual Youth Operation. Saint Figarland Garling, leader of the Holy Knights and former King of God Valley, reveals at the issue's end that Donquixote Mjosgard has been executed.
One Piece Chapter 1087 What To Expect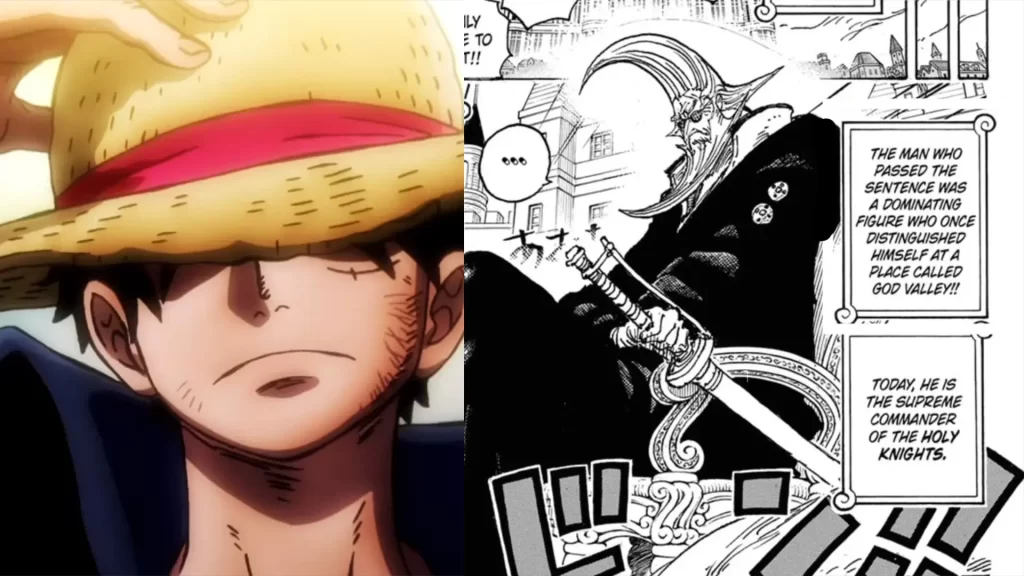 Chapter 1087 of One Piece brings readers back to the modern era of the series, which means anything could happen. Fans haven't visited Egghead Island in a long time, thus it's the most likely candidate. Similarly, now is the right time to see the Egghead Incident through because the background for why it is so significant has been set.
Hachinosu Island, where SWORD and the Blackbeard Pirates are at odds, is a potential focal point for One Piece Chapter 1087. The ongoing conflict between Kuzan and Garp might provide plenty of drama and interest for viewers. Similarly, given the series' present status at the conclusion of the Reverie flashback, Hachinosu or Egghead are the most likely candidates.
Where to View?
Viz Media and Manga Plus both carry it for reading and viewing.
Read more: One Piece