'Play It Cool, Guys' Teases the Cute but Klutzy Hayate in Latest Trailer
We all have a fair amount of embarrassing moments that keep us up at night. For the protagonists of Play It Cool, Guys, life is twice as hard because of their clumsy natures.
All four of the main characters are clumsy but in different ways. Still, you know how they are different from us? They are so handsome that their clumsiness is considered cute and cool, while we just get a smack on our heads.
To prove how clumsiness makes handsome people look adorable, the Play It Cool, Guys anime will premiere in October 2022. While you wait for the anime to debut, check out the first character teaser that shows Hayate Ichihara and his daily life:
Hayate is the kind of guy who mistakenly hands his wallet to the cashier instead of the item he wants or heads the wrong way at a crossroads. He thinks about his clumsiness too much leading him to make further mistakes because he is preoccupied with thinking.
Yet, he doesn't realize that while he is busy hyperfixating on a moment, he misses how people think he is cool.
Hayate's character is fleshed out even more with this latest visual: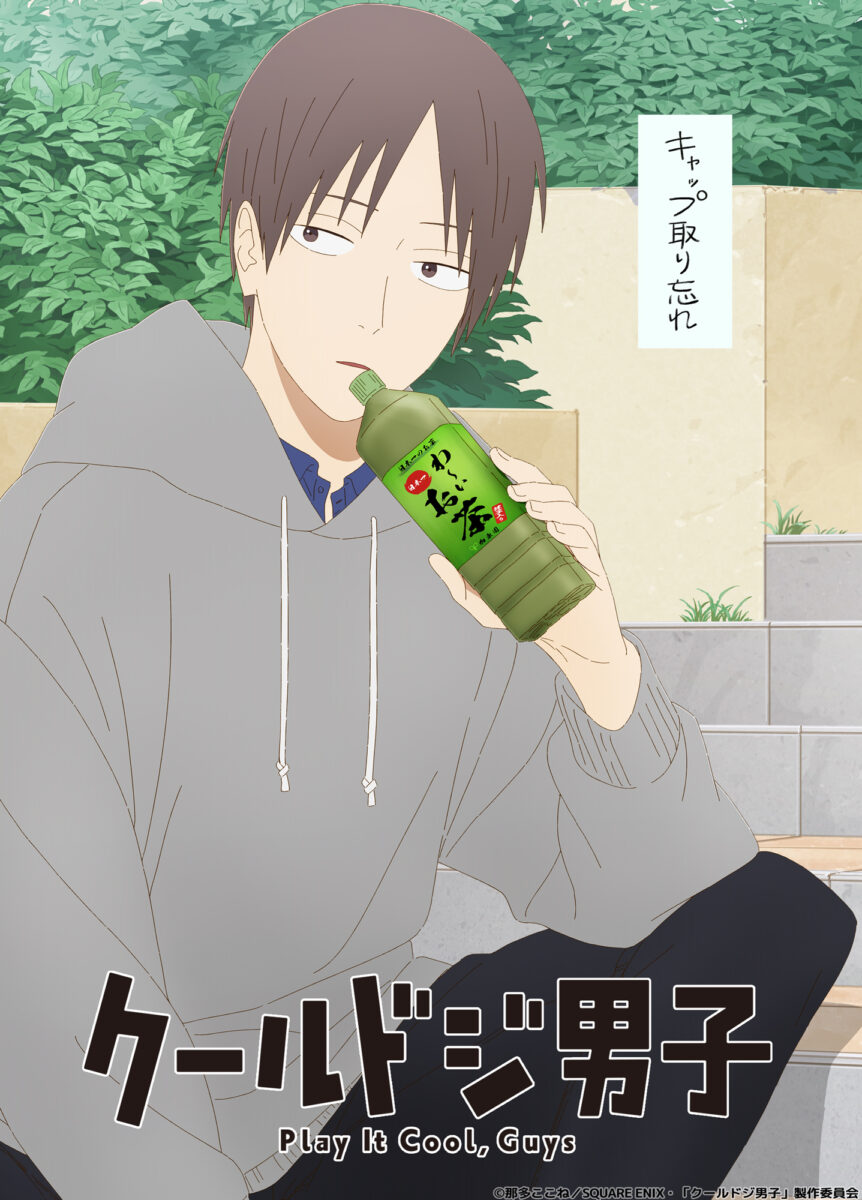 Yes, trying to drink water out of an unopened bottle is a daily occurrence for Hayate. The poor guy gets immediately assaulted by shame, and this will serve as the perfect comedy in the upcoming series.
Let's see how the clumsiness plays out.
About Play It Cool, Guys
Play It Cool, Guys is a web manga series by Kotone Nata. Its serialization started in 2019, and the series will receive an anime in 2022.
Play It Cool, Guys focuses on four handsome but equally clumsy men who provide laughter through their behaviors. They try their hardest to look cool, but it's hard to do that when they keep repeating a variety of clumsy errors every day.
Source: Official Website
Sometimes we include links to online retail stores and/or online campaigns. If you click on one and make a purchase we may receive a small commission. For more information, go here.