The Inspiring Journey of Cassandro – A Real-Life Gay Wrestling Icon
If you're looking to dive into the fascinating life of gay-wrestler Saúl Armendáriz, then Cassandro, led by the incredible Gael García Bernal, is the perfect film to kickstart your journey. 
It's the first scripted feature by the Oscar-winning documentarian Roger Ross Williams.
Cassandro isn't your run-of-the-mill biopic; it's a heartwarming story packed with emotions and drama. So, get ready for a rollercoaster of emotions as you explore the origin story of Saúl Armendáriz and his wrestling alter ego, Cassandro. 
Saúl Armendáriz was determined to make it big in the world of Mexican wrestling from the word go. 
The film is the perfect steppingstone towards understanding the legendary wrestler's life!
1. Quitting School to Pursue his True Love
Saúl Armendáriz's journey into professional wrestling began with an unwavering passion from his early days. For young Saúl, it wasn't just a form of entertainment but a way of life, a place where he truly belonged.
Growing up in El Paso, Texas, he didn't limit himself to the local scene. Instead, he ventured across the border to Juárez, where the legendary lucha libre action unfolded. 
By the time he hit 15, his commitment and fascination with wrestling was so intense that he made a bold decision – he dropped out of school to chase his wrestling dreams with everything he had. Talk about dedication!
2. Armendáriz Wrestled As An Exótico Character
Saul embarked on his journey in professional wrestling by playing the gladiator-themed villain, Mister Romano. It was quite the spectacle as he took on the role of the 'rudo,' facing off against the valiant 'técnicos' who would ultimately emerge victorious. 
However, after some time, he was ready for a change. Saul was tired of wearing the mask of defeat, whether as Mister Romano or El Topo. 
The film's narrative takes a thrilling turn as Armendáriz's new trainer, Sabrina, inspires him to embrace a new persona. No more destined losses – it's time for Armendáriz to shine as a flamboyant exótico character, and the anticipation becomes visibly palpable!
In the wrestling world, exóticos have often been seen as effeminate and easy targets for ridicule. However, for Armendáriz, this was a chance to shine and boost his confidence. 
Stepping back into the ring as an exótico, he adopted the persona of Rosa Salvaje, a fierce and robust wrestler who defied the offensive stereotypes. After Rosa's story concluded, Armendáriz transformed into his most iconic lucha libre character: Cassandro!
3. Cassandro Was The First Exótico To Hold A Championship Title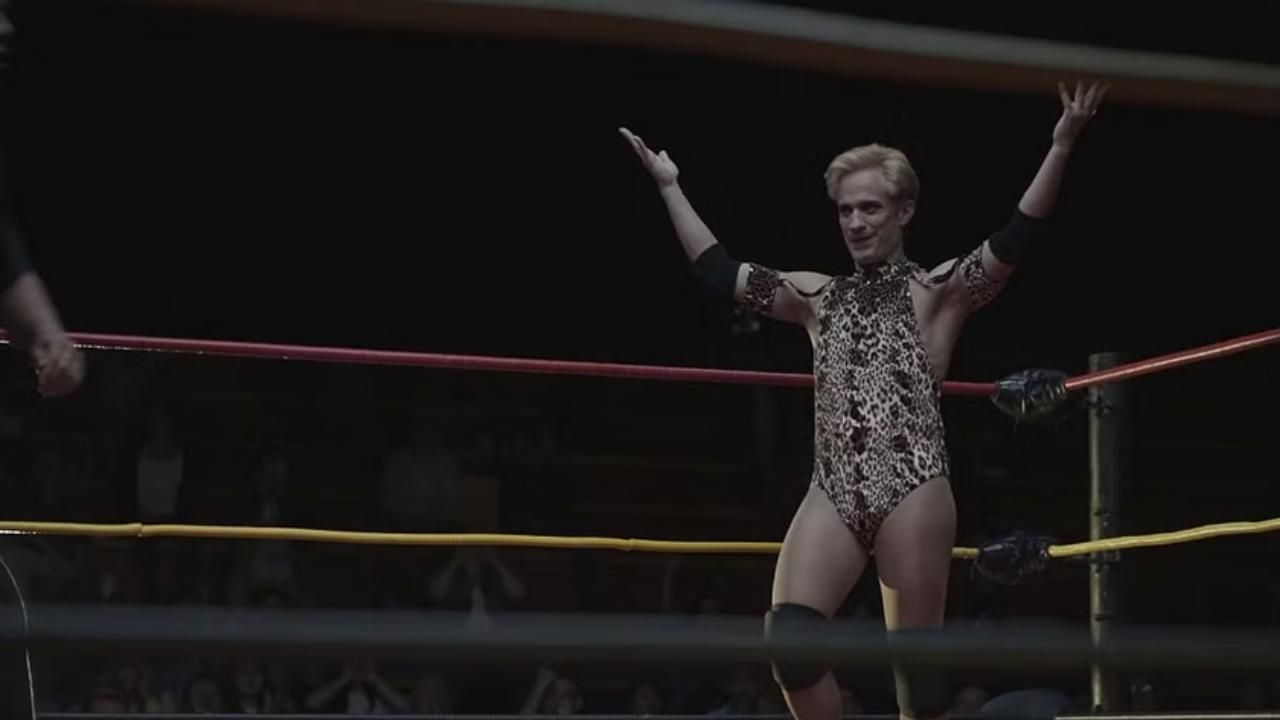 The name Cassandro was borrowed from Cassandra, a respected Tijuana brothel keeper whom Saul greatly admired.
Cassandro found in Cassandra a blend of talents and sympathies that genuinely resonated with him.
For Saúl Armendáriz, adopting the persona of Cassandro meant more than just taking on a spicy alter ego; it signified embracing one's authentic self while also being a source of inspiration and support for others. His move to Mexico City led to a pivotal moment in his career: a showdown with none other than Hijo del Santo, Mexico's world welterweight champion.
In the world of lucha libre, where the outcomes of matches are predetermined, wrestlers must perform daring acrobatics and execute convincing moves, all within the confines of pre-established storylines. 
Much like WWE's control over wrestling in the U.S., promoters played a significant role in shaping these narratives. The pressure of facing off against Hijo del Santo weighed heavily on Cassandro's shoulders, to the point where he contemplated suicide. Yet, things turned out for the best.
Remarkably, just one year later, Cassandro achieved the seemingly impossible task by becoming the first exótico to claim a world title in the world lightweight championship!
4. Cassandro Has Worked In Pro Wrestling Circuits For Decades
After enjoying a string of successes in the early to mid-'90s, Cassandro took his wrestling talents to the independent circuit, embarking on a thrilling journey that spanned across Mexico and the U.S. However, fame came with its own set of challenges, including the seductive allure of substances. 
Sadly, this led to a period of heavy drinking and drug use that began to affect his in-ring performance. 
However, here's where the story takes a turn for the better – in 2003, Cassandro made an unwavering commitment to sobriety, thanks to Lucha Libre AAA.
Fast forward to the mid-aughts, and Cassandro made a triumphant return to lucha libre, where he wrestled as a beloved técnico, capturing the hearts of fans everywhere. 
In the early days, Saúl Armendáriz was often met with jeers as audiences hoped for his defeat in the ring. But today, he stands as one of the most revered figures in the world of wrestling. 
He's celebrated not just for his unique personality but also for his unwavering passion for the sport in all its glorious forms. Cassandro's transformation is a testament to the power of dedication and the ability to rise above adversity, making him a true icon in the world of professional wrestling.
5. About Cassandro
Cassandro is a 2023 American biographical drama film directed by Roger Ross Williams (in his narrative directorial debut) from a screenplay by Ross Williams and David Teague. It stars Gael García Bernal, Roberta Colindrez, Perla De La Rosa, Joaquín Cosío, Raúl Castillo, El Hijo del Santo and Bad Bunny.
It had its world premiere at the 2023 Sundance Film Festival on January 20, 2023, and is scheduled to be released by Amazon Studios in a limited release on September 15, 2023, prior to streaming via Prime Video on September 22, 2023.
Sometimes we include links to online retail stores and/or online campaigns. If you click on one and make a purchase we may receive a small commission. For more information, go here.