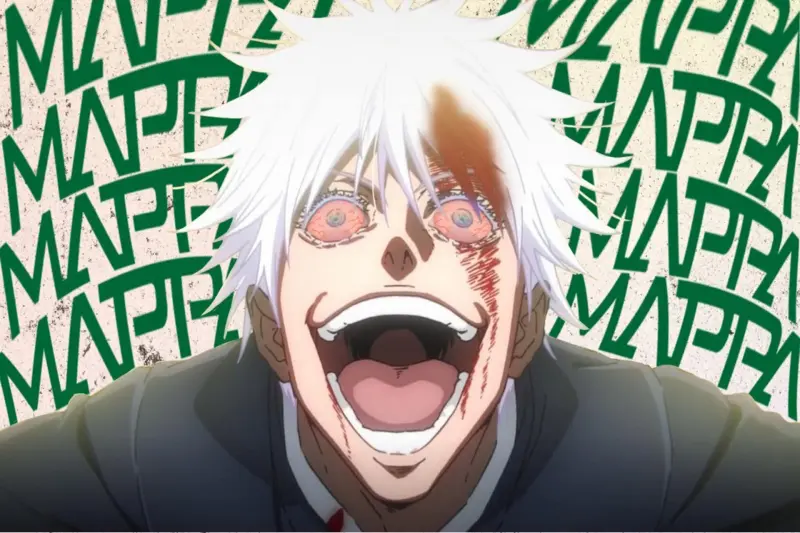 MAPPA is currently producing some of the best anime ever while also being surrounded by lots of controversy. Moreover, the MAPPAcontroversy not only exposed their own unethical working system but also showed the dark side of the entire anime industry.
MAPPA is a legendary studio that has recently produced several masterpieces such as Attack on Titan, Jujutsu Kaisen, Vinland Saga, and Chainsaw Man. No anime fans ever thought that this studio could be surrounded by lots of negative controversy. For the past few months, several professionals from the anime industry have come forward and exposed MAPPA's unhealthy working conditions.
So, let's go straight to this informative post and find out every detail about the latest MAPPA controversy and how it affects the entire anime industry. 
When did the MAPPA controversy begin?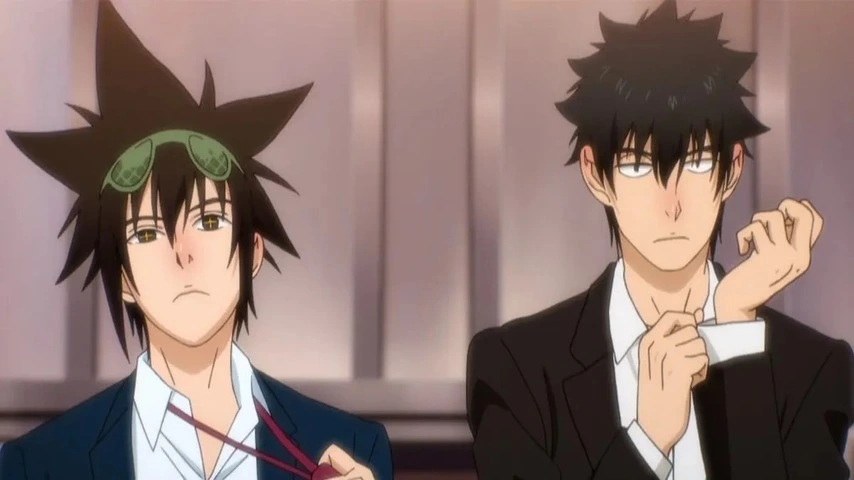 The controversy first began in March 2023 when a former animator of MAPPA revealed his low payout. He is one of the animators who worked on a very popular action anime, God of High School, produced by MAPPA. While working on the series, he just received $3.95 for a single cut, which is quite low compared to other animation studios' payouts.
If you do not get the meaning of "cut", then let me tell you. A cut is a single shot or a scene of an anime episode, and it plays a major role in enhancing the quality of any scene. Some cuts are easy to animate and do not take much time, while others are very complex and need hours of time to animate.
So, in order to make a decent payment, an animator needs to work on plenty of cuts per episode without any benefits or breaks. 
How has the MAPPA controversy spread among fans and the anime industry?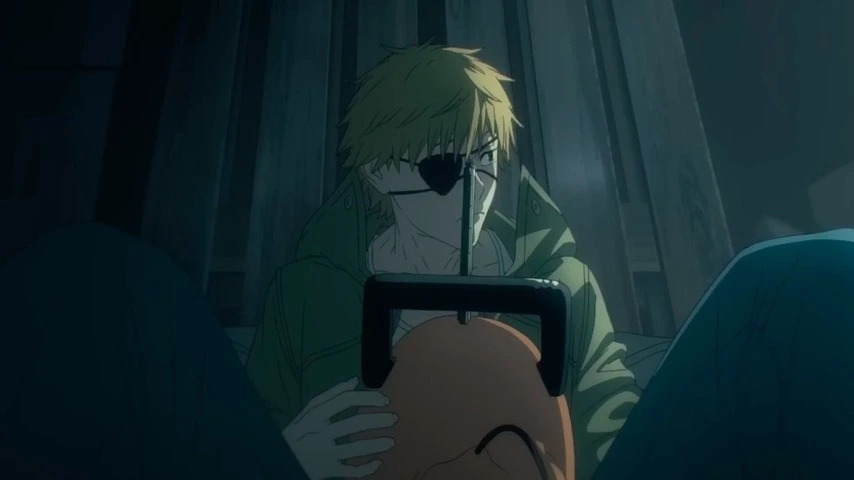 Since this news came out, many other animators and freelancers have come forward and shared their own problems related to the low payout. Moreover, MAPPA was also accused of outsourcing some of their work to other studios or freelancers for a very low payout. All these allegations caused a significant uproar among fans, animators, and other studios.
As a result, fans began criticizing MAPPA for their unfair payment system and tight schedule. Fans also expressed their anger and disappointment by stating that they would boycott MAPPA's shows if they couldn't pay a fair amount to their animators. When the controversy and criticism increased a lot, MAPPA came forward to defend themselves.
In this response, they claimed that they always pay reasonable rates to their staff instead of offering them unreasonable pay rates. Furthermore, they also always assured the physical and mental health of their workers by providing them with enough deadlines for the projects.
Recent MAPPA Controversy Related to Jujutsu Kaisen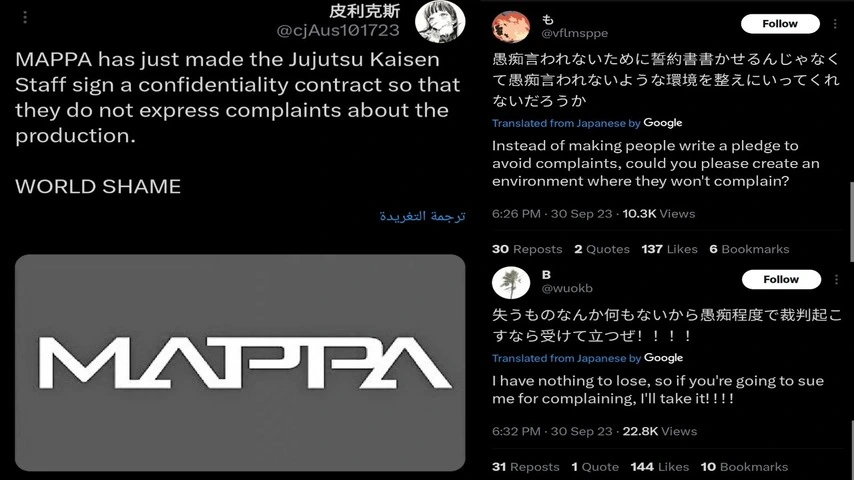 Since Mappa's response, the controversy has remained silent, but recently it started again. On October 26, Mappa released Jujutsu Kaisen Season 2 Episode 14 and made a big mistake in the episode. While seeing the poor animation of this new episode, fans went on a rampage on social media and began criticizing the head animator.
They also continually ask the reasons behind this big mistake and why he did that to their favorite series. In response, the head animator of the episode shares the reasons behind the mistake through his Twitter account. He said that he does get the necessary time to animate the scenes; that's why they can't animate properly and look so poor.
Knowing the reasons, the fan's anger shifted from the head animator to MAPPA for his unethical deadline. Two days later, on October 28, 2023, Gege Akutami, the creator of Jujutsu Kaisen, came forward and thanked MAPPA and its workers for doing a great job. He also especially thanks the animators team for their good job and hopes they received well for their hard work.
That's it for today's post! We hope you found this anime news useful and learned about the MAPPA controversy. If MAPPA does not pay attention to their schedule and payment system at the right time, then they will soon lose their fans' respect.