The New Anime 'Ensemble Stars!' Will Premiere In April 2023
Ensemble Stars!! was announced as the name of a new anime series on the official Twitter account for Happy Elements' Ensemble Stars! franchise. Tsuioku's "Element," which will make its online premiere on April 6th, is a great example.
Following the introduction of the official website, a teaser promotional film was made available.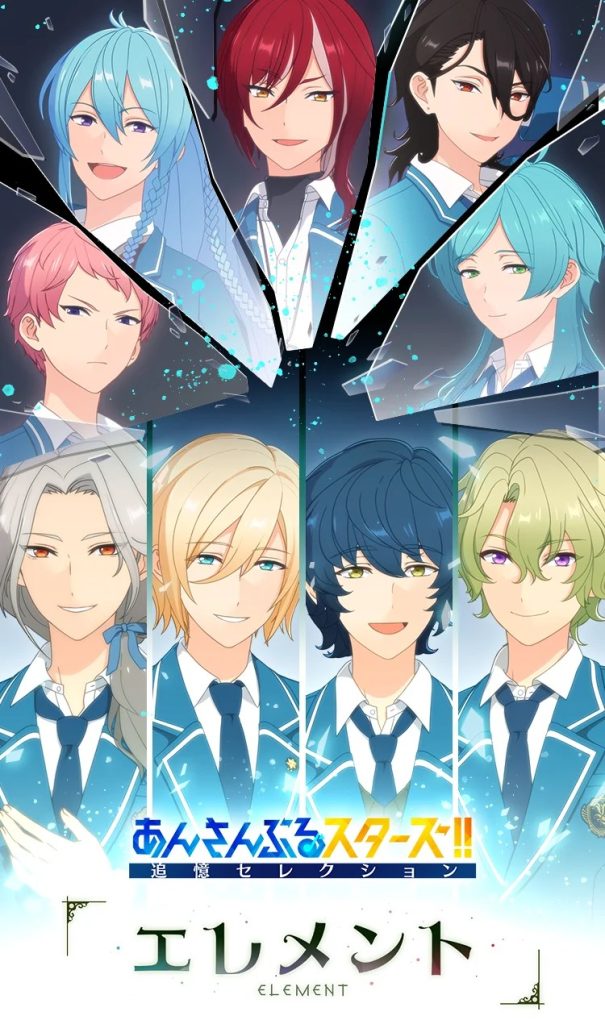 Osamu Yamasaki of Dandelion Animation Studio will be in charge of directing the anime, and Shinichi Inotsume of scripting and composing the series. Akira is credited with writing the screenplay, while Kenji Kawai is credited with composing the soundtrack.
Toshiki Masuda voices Rei Sakuma, Takuya Eguchi portrays Wataru Hibiki, Kotaro Nishiyama portrays Kanata Shinkai, Hiroki Takahashi voices Shu Itsuki, and Kenji Nojima voices Natsume Sakasaki in the anime.
Tsumugi Aoba (Kaito Ishikawa), Eichi Tenshoin (Hikaru Midorikawa), Ran Nagisa (Junichi Suwabe), and Hiyori Tomoe (Natsuki Hanae) are all returning cast members.
There will be a special preview showing of the anime at the Tokyo Garden Theater on April 2, followed by a panel discussion with the voice actors.
During the "Reminiscence*Gathering of the Three Magicians" event in the game, the "Element" tale takes place, and this is the part of the story that the anime adapts.
In April 2015, the idol-raising game debuted on iOS and Android and has since branched out into novelizations, comics, web radio shows, and even adaptations of plays.
Ensemble Stars!!
It was announced in 2019 that the popular Ensemble Stars!! series will be getting an anime adaptation. It was originally a game, but its popularity has led to manga adaptations and even a few plays.
The anime, like the game, centers around rival companies filled with idol groups. It has production studios that specialize in teaching aspiring idols and actively seek for fresh talent in order to produce the most successful idols in the industry.