The New Promotional Video for Shangri-La Frontier Reveals Character Visuals
Studio output of "gaming"-themed anime has increased as the subgenre rises in popularity. The problem is that the quality of these anime has been subpar.
The upcoming anime Shangri-la Frontier is also in the same vein, but it has far lower expectations. The web novel from which this anime is adapted is, at most, average.
You can try it out, though, if video games are your thing.
On Friday, the second promotional video and character pictures for the television anime adaptation of Katarina's Shangri-La Frontier web novel were released on the official website. On October 28, 2023, at 5:00 p.m. JST, the first episode of the anime will air.
The second trailer gives viewers their first look at the show's main cast and setting. When the anime first airs, you can watch it on Crunchyroll.
C2C, a studio that has hitherto only worked on small animation projects, will be responsible for making the anime. The studio's first full-length animation is Shangri-la Frontier. The people who worked on the anime are also free now. Here's a rundown:
| | | |
| --- | --- | --- |
| Position | Staff | Other Works |
| Director | Toshiyuki Kubooka |  Harukana Receive |
| Animation Production | C2C | Bungou Stray Dogs |
| Series Composition | Kazuyuki Fudeyasu | Black Clover |
| Character Design | Ayumi Kurashima | Devilman Crybaby |
| Music Composer | Monaca | Aikatsu |
The main characters and their voice actors have been unveiled in the anime's promotional film.
| | | |
| --- | --- | --- |
| Character | Cast | Other Works |
| Sunraku/Rakurō Hizutome | Yuma Uchida | As Kyo Soma in "Fruits Basket" |
| Saiga 0/Rei Saiga | Azumi Waki | As Rias Gremory in "High School D×D" |
| Arthur Pencilgon/Towa Amane | Yoko Hikasa | As Yoh Asakura in "Shaman King" |
| Oicazzo/Kei Uomi | Makoto Koichi | As Nurugai in Hell's Paradise |
| Emul | Rina Hidaka | As Milim Nava in "TenSura" |
Additionally, Netmarble Nexus is working on a gaming adaptation of the Light Novel series, which Netmarble will publish. The first trailer for the game was released online:
Rakur Hizutome, a sophomore at a Japanese high school, is the protagonist of "Shangri La Frontier." Tracking down "shitty games" and dominating them.
His gaming skills are top-notch, therefore he does not waste any time getting into the new virtual reality game Shangri-La Frontier. But there are many hidden truths in the Shangri-La Frontier. The story's meat is our protagonist's journey to uncover these secrets.
I doubt this show will add anything unique to the genre because it is very generic. However, our protagonist suggests the anime if you're in the mood for some lighthearted fun.
Shangri-La Frontier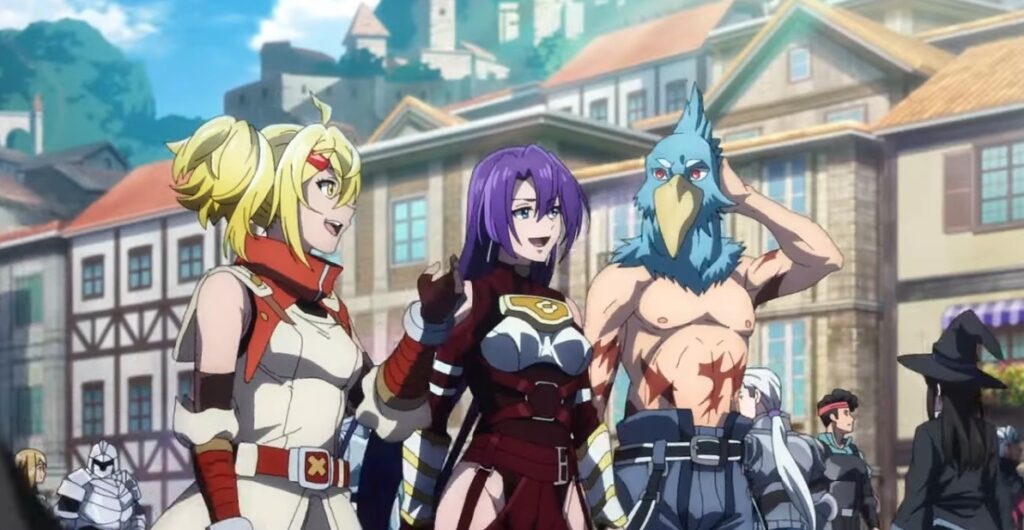 Katarina's Shangri-La Frontier web novel series debuted in May 2017 and is currently being serialized. In July of 2020, a manga adaptation was released, and in 2023, an anime and video game adaptation are scheduled.
Rakuro Hizutome, in a future where virtual reality games are prevalent, is known as a "trash game hunter." Rakuro is obsessed with beating every broken video game on the market, but he quickly finds himself learning the ins and outs of the newest and most popular game, Shangri-La Frontier.
Read more: Shangri-La Frontier