The Union Responds In The Second "Undead Unluck" Promo Video
All shonen lovers have been anticipating "Undead Unluck" ever since the first trailer was made public. Because of their 'undead' abilities, these individuals frequently regrow their organs, are immortal, and cannot age. One of the key characters, Andy, is an undead who revealed a fresh, somewhat underappreciated aspect of it.
The perpetually grinning, white-haired man has the ability to transform into a head and regenerate everything from bone to flesh. He appeared to move forward by sucking the blood from his dismembered limbs.
A second trailer for the anime 'Undead Unluck' was released by TMS Entertainment on Monday, featuring additional anime footage. It was just made known that Hulu would stream the series when it premieres in October.
In addition to what was presented in the first film, the second one features more material. Someone starts off by questioning what Fuuko meant when she remarked, "Her unluck was coming." Here, we also learn about the Union and Negators, who, like Andy, are capable of disobeying the laws of nature.
Void Volks and Shen Xiang are also present. Although Shen's might isn't fully disclosed, a few fight scenarios between Andy and Void are depicted.
TMS and Bang Zoom Studios are hosting auditions this Tuesday for a part in the English dub of "Undead Unluck," though no further cast members have been announced as of yet.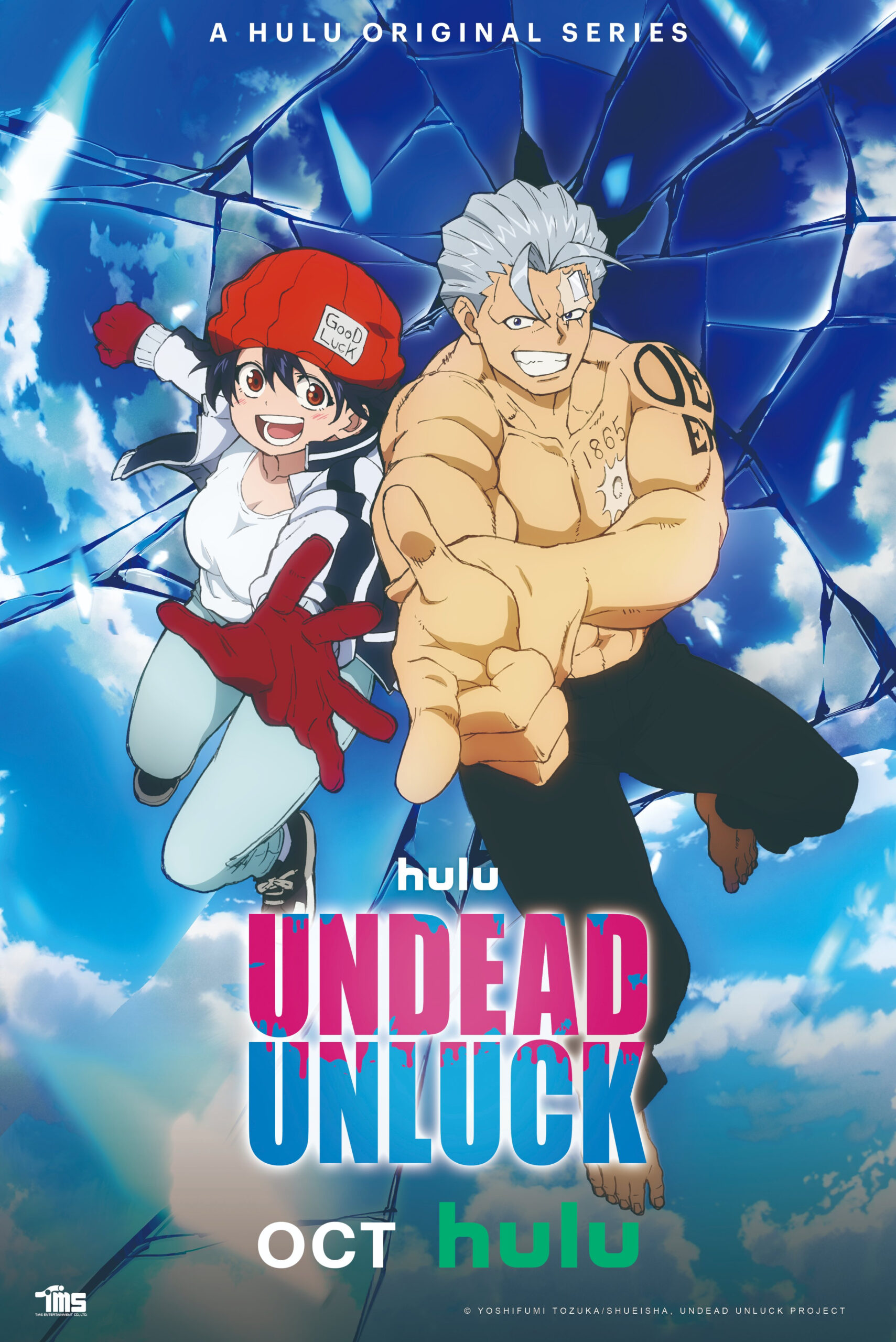 The first trailer already revealed the primary staff. It signifies the group that handled "Fire Force" coming back together. The anime is being planned and created by UNLIMITED PRODUCE by TMS.
| | | |
| --- | --- | --- |
| Position | Staff | Other Works |
| Director | Yuki Yase | Mekakucity Actors |
| Character Design | Hideyuki Morioka | D.Gray-man |
| Music | Kenichiro Suehiro | Goblin Slayer, Golden Kamuy |
| Animation Production | david production | JoJo's Bizarre Adventure |
It makes sense why 'Undead Unluck' is one of the most anticipated anime for the upcoming season. The animation and designs are both excellent. Although there is still more I would like to learn about negotiators and the Union, this seems sufficient as any additional information could compromise the document before it is released.
About Undead Unluck
Yoshifumi Tozuka is the author and illustrator of the manga series Undead Unluck. Since January 2020, it has been serialized in Shueisha's Weekly Shonen Jump. It has been compiled into 16 volumes as of May 2023.
The protagonist of the novel is Fuuko Izumo, who possesses the power to curse anyone she comes into contact with. She makes the decision to end her life because she is tormented by her talent, but destiny steps in when she meets Andy, an undead person who desires the "best death." The duo accepts membership in the enigmatic Union, which is made up of individuals such as Fuuko and Andy, and they embark on assignments specified in the book "Apocalypse."