Touching New Manga "Look Back" by Chainsaw Man's Mangaka Launches on Viz
After the Chainsaw Man gave us a gory feast, Mangaka Tatsuki Fujimoto's new short manga urges us to "Look Back" at the moments that defined us.
---
Continue scrolling to keep reading
Click the button below to start this article in quick view.
---
Through the runaway success of Chainsaw Man, it is quite natural that anything mangaka Fujimoto would work on will get an enormous amount of exposure. 
However, unlike his previous work, his short manga Look Back is slower-paced and tells the story of struggle, reliance, and everything in between.
Shueisha, the publisher of the mangaka of Tatsuki Fujimoto, released the one-shot manga "Look Back" on its electronic bookstore Shonen Jump+ and Viz Media on 19th July 2021.
Additionally, the short story is also available for free on Shueisha's Mangaplus site.
Interestingly, the one-shot also had an official English translation along with the Japanese release. Thus, the simul release is a treat for international fans who would have relied on fan translations instead.
The manga tells the tale of Fujino and her struggle to best her self-imposed rival Kyomoto on who can draw better manga. However, this relationship soon blossoms into a beautiful friendship as both try to become a professional mangaka.
The story often feels like a love and hate letter by Fujimoto sensei with manga as a medium. The protagonist confesses that writing manga is unglamorous and a hassle. 
However, when she is asked, "Why do you draw?" She fondly remembers her happy moments.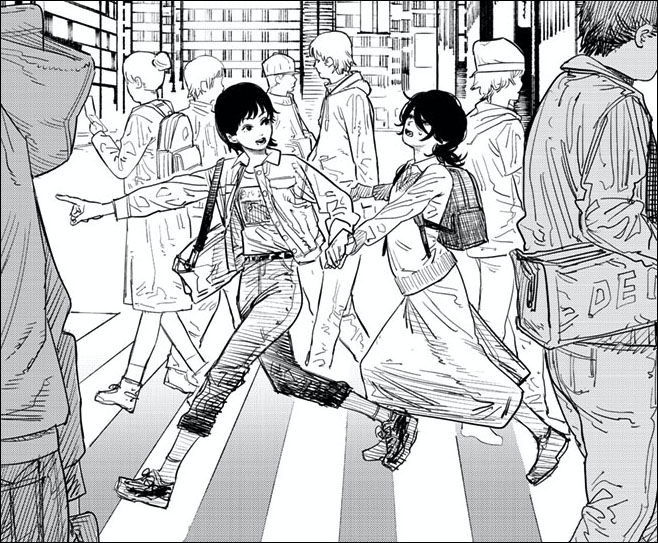 READ:
Chainsaw Man: Release Info, Visual, and Trailers
The one-shot is a must-read for anyone who likes manga or just any creative work. The story faithfully reveals the struggle it requires to succeed while also telling us to enjoy the journey because we will reach the goal one way or another. 
This manga is another masterpiece, and give it a try for free! 
Source: Shonen Jump
Sometimes we include links to online retail stores and/or online campaigns. If you click on one and make a purchase we may receive a small commission. For more information, go here.