Watch the First Episode of the 'My Tiny Senpai' TV Anime Early!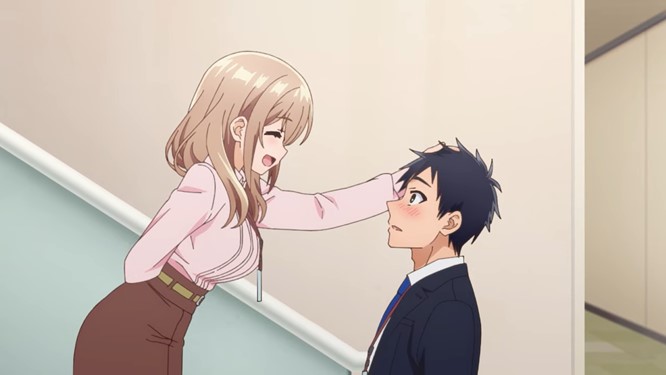 The anime adaptation of Mangaka Sais's My Tiny Senpai follows the adventures of a young office worker named Takuma Shinozaki, who is mentored by his senior coworker Shiori Katase.
While Shiori claims that caring about Takuma's progress is an essential aspect of her role as his superior, the cute short senpai eventually comes to the realization that her "job" is really just an excuse to spend time with the person who sparks her passions.
Saisou's "My Tiny Senpai" television anime had its first episode preview, "My Company's Senior Is Small and Cute", released online on Wednesday. On July 1, 2023, the premiere episode will be shown.
The preview provides us an idea of what the first episode will be like. The animation is just gorgeous, and it looks great. The following actors are also featured in the anime:
| | | |
| --- | --- | --- |
| Character | Cast | Other Works |
| Shiori Katase | Hina Tachibana | Nanaera (Great Cleric)  |
| Takuma Shinozaki | Yūki Shin  | Jinn (Edens Zero)  |
| Chihiro Akina | Nobunaga Shimazaki  | Kōtarō Tsukinaka (All Out!! ) |
| Chinatsu Hayakawa | Yumiri Hanamori | Evil Eye (Overlord IV) |
| Yutaka Shinozaki | Mikako Komatsu | Akane Nashimoto (7SEEDS) |
The primary personnel who will be working behind the scenes are as follows:
| | | |
| --- | --- | --- |
| Position  | Staff | Other Works |
| Director | Mitsutoshi Satō | Sakura no Chikai, Saikyō Kamizmode!) |
| Scripts  |  Keiichirō Ōchi, Yasuko Aoki,and Satoru Sugizawa | Quintessential Quintuplets, Play It Cool, Guys, and My Stepmom's Daughter Is My Ex   |
| Character Designer | Hayato Hashiguchi and Hiromi Ogata | The Yakuza's Guide to Babysitting |
| Music | Sumika Horiguchi | Carole & Tuesday |
A lovely addition to the anime world, "My Tiny Senpai" offers a unique spin on the standard romantic comedy. Its charming cast and touching plots will leave audiences feeling elevated long after the final credits have rolled.