When will Ayumu Make His Move? Anime Reveals an Endearing New Teaser
We do all kinds of foolish things when we get a crush, and so did Ayumu, who makes a promise to himself that he'll confess only after he beats his crush in a game of shogi.
---
Continue scrolling to keep reading
Click the button below to start this article in quick view.
---
The stupid part is that his crush is the president of his school's shogi club, so When Will Ayumu Make His Move? Not anytime soon for sure.
This rom-com is pretty simple but frustrates you to the core because Ayumu is an amateur shogi player while his crush Urushi is a pro.
What's more is that Urushi likes Ayumu but wants him to confess first, which lands us back to them being cute and flustered in each other's presence.
And the teasers and trailers prove how it's going to melt our hearts.
When will Ayumu Make His Move? rom-com anime has revealed an adorable new teaser featuring the protagonists for the show's July 2022 premiere.
The teaser shows a short clip of Ayumu and Urushi playing a casual game of shogi. Ayumu's monologue tells us about his promise to himself as he tells Urushi that she's cute, making her blush hard.
In turn, Urushi remarks in her thoughts how Ayumu always gets away with making her flustered by keeping a straight face. The trailer ends with Urushi telling Ayumu to meet after school, referring to their daily shogi matches.
Moreover, the franchise also revealed the main cast, and we have them all right here for you:
| | | |
| --- | --- | --- |
| Character | Cast | Other Works |
| Ayumu Tanaka | Yōhei Azakami | Kūya Yakamashi (The aquatope on white sand) |
| Urushi Yaotome | Kanna Nakamura | — |
| Takeru Kakuryu | Tsubasa Gouden | — |
| Mikage Sakurako | Hina Yomiya | Nodoka Yagi (Selection Project) |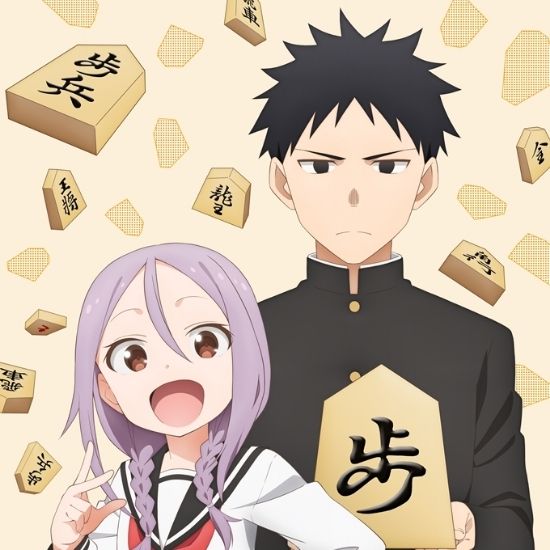 READ:
Top 10 Must-Watch Romance Anime Of All Time & Where To Watch Them!
As a hardcore rom-com lover, I am way too excited for the upcoming anime. Moreover, the teaser accurately depicts the protagonists' personalities, and they've already won over my heart.
I can't wait to binge the entire show now!
About When Will Ayumu Make His Move?
When Will Ayumu Make His Move? is a manga series written and illustrated by Sōichirō Yamamoto. It has been serialized in Kodansha's Weekly Shōnen Magazine since March 2019, and an anime series adaptation by Silver Link is set to premiere in July 2022.
It is sweet love story of Ayumu and his crush and senior, Urushi. Ayumu promises himself that he'll confess to Urushi after beating her at a game of shogi but Urushi turns out to be the shogi club's president.
Source:When Will Ayumu Make His Move? Anime Official Twitter
Sometimes we include links to online retail stores and/or online campaigns. If you click on one and make a purchase we may receive a small commission. For more information, go here.