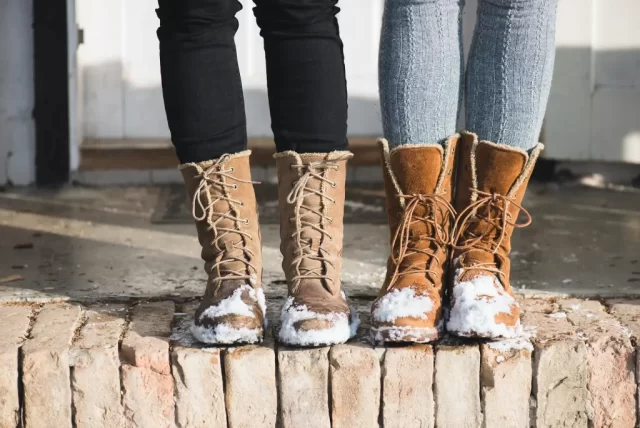 Australia has a distinctive form of winter footwear, sheepskin boots, that have become popular all over the world. The country is noted for its varied landscapes and rich culture. These snug and fashionable winter boots, often known as "Ugg boots," are a must-have in cold climates. It's no surprise that UGG boots and shoes are so well-liked Down Under; they provide unparalleled coziness and a classic look.
In this article, we'll compare and contrast sheepskin boots with other winter boots so you can make an informed decision.
Sheepskin Boots: Unmatched Cosiness and Comfort
Because of its large sheep population, Australia has manufactured sheepskin boots for many years. In Australia, UGG is renowned for being the coziest and most comfortable footwear available. These boots are ideal for chilly weather because of the inherent characteristics of sheepskin, which trap heat and keep feet toasty. The sheepskin lining not only cushions and insulates your feet, but it also wicks away moisture so your feet stay dry and warm. The boots adapt to the foot, providing a custom fit that is as comfortable as walking on air. Sheepskin boots are a winter staple for both indoor and outdoor activities thanks to their classic design and adaptable aesthetic.
Other Winter Footwear Options: Exploring the Alternatives
While there's no denying the style and warmth of a pair of sheepskin boots, there are plenty of alternative winter boots out there that might be a better fit for your feet. Here are some options to think about instead:
Winter Boots: Traditional winter boots are built to survive the elements, thus they typically feature waterproof materials and insulation. These shoes are great for navigating slush and ice.
Snow Boots: Snow boots are designed to provide traction in snow and ice. With their enhanced grip and thermal protection, they're a must-have.
Winter Shoes: The term "winter shoes" is used to describe a wide variety of footwear, from lace-up boots and ankle boots to sneakers with extra insulation. Insulation and weatherproofing are common features in these footwear designs.
Fur-Lined Boots: Fur-lined boots are opulent and cozy, just like sheepskin boots. The insides are coated with faux fur or another insulating material.
Winter Footwear Selection: Personal Preference and Practicality
Think about what you need and want in a pair of winter boots before settling on a pair made of sheepskin vs another material. Put these concerns to the test:
Do you value coziness and the highest level of comfort?
Do you want a look that can be worn in a variety of settings?
Do you require safety from blizzards and icy conditions?
Do you want to make a particular style or fashion statement?
You may make a wise choice that meets your requirements if you know what you like and take into account how you plan to put the shoes to use.
Conclude
Having the correct shoes to keep your feet warm, comfy, and elegant during the colder months is essential. Sheepskin boots are the warmest and most stylish option. However, there are also winter footwear options that offer a variety of styles and features to meet the tastes and practical needs of their wearers, such as winter boots, snow boots, and fur-lined boots. Choose a pair of winter boots that provides warmth, comfort, and a touch of personal flair, whether you go for the traditional and rich feel of sheepskin boots or explore other possibilities. With the appropriate footwear by your side this winter, you can enjoy the season in comfort and style.