We see Sukuna nervous for the first time in a thousand years in Jujutsu Kaisen Chapter 235 as Gojo uses his ultimate technique Hollow: Purple and wipes off everything in the surrounding area.
In the last chapter, we see that Yuta is furious and is about to join Gojo in the fight but is stopped by others. Hakari also stated that they will join when Gojo gets weaker than them. Yuta said that he can help Gojo by fighting the Shikigami with the help of Rika. Yuji supported Yuta's decision and encouraged him to go. Kashimo then told them that this was Gojo's fight.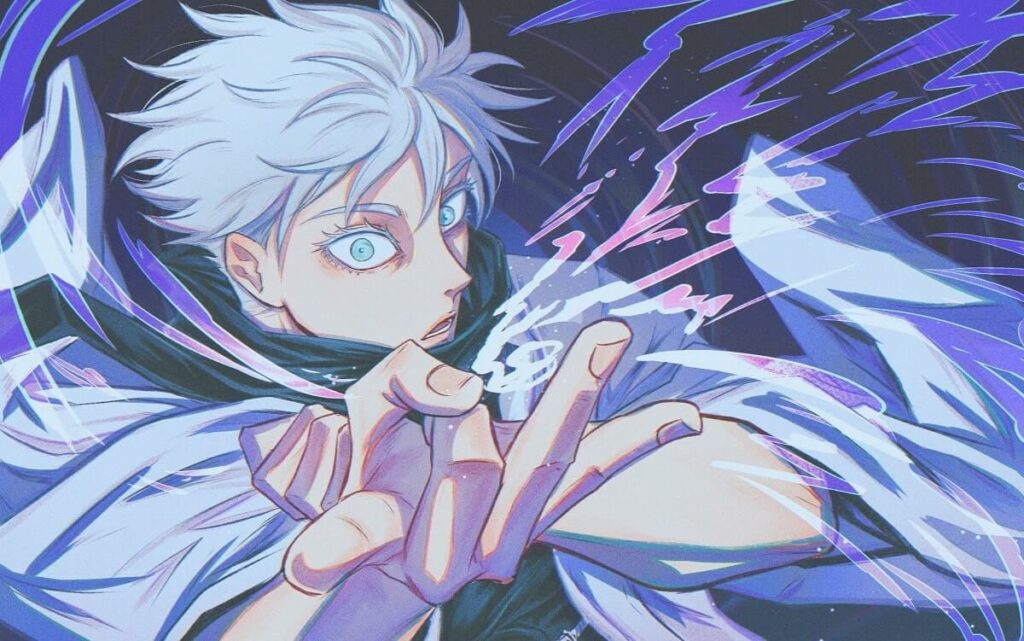 Hakari suspected that Sukuna was hiding something to use later. On the battlefield, Gojo landed attacks on Agito and Mahoraga. Agita healed itself the very next moment. Gojo was planning to finish Agito in one shot. Mahoraga threw some bricks at Gojo but got kicked in the face. Sukuna was hiding in the shadows and was planning to stop Gojo from using purple.
Sukuna understands that Purple will be fatal for him and he is trying to avoid it at any cost. Sukuna then provoked Mahoraga and Mahoraga spinned his wheel and cut off Gojo's right hand. Sukuna then attacks Gojo and threw him at Agito. Agito attacks but Gojo uses Blue and crushed and destroyed Agito.
Jujutsu Kaisen 235 Release Date
Jujutsu Kaisen Chapter 235 is scheduled to be released officially this upcoming Sunday 10th September 2023. If you also read other Weekly Shonen Jump mangas too, we cover their spoilers every week, check them out from our home page in case you read them.
Also Read
Jujutsu Kaisen Chapter 161 Raw Scans, Spoilers, Release Date
| | |
| --- | --- |
| Jujutsu Kaisen Chapter 235 Release Date | 10th September 2023 |
| Jujutsu Kaisen Chapter 235 Raw Scans release | 6th September 2023 |
Jujutsu Kaisen Chapter 235 Raw Scans
Jujutsu Kaisen Chapter 235 Raw Scans are out and in this chapter, we saw why Gojo is being considered the strongest Jujutsu Sorcerer of all time.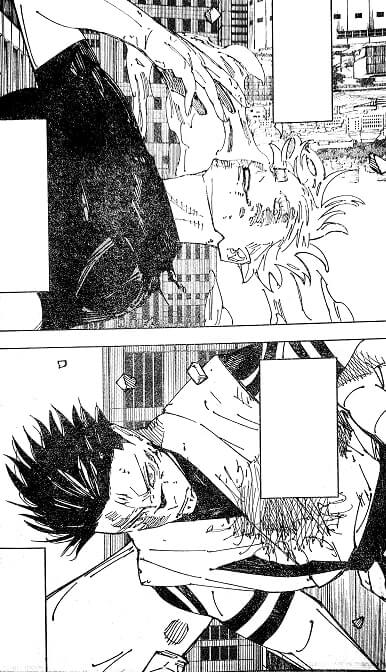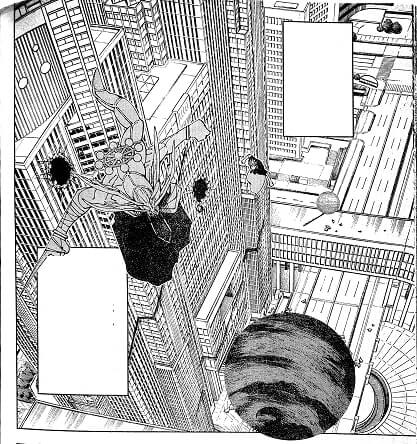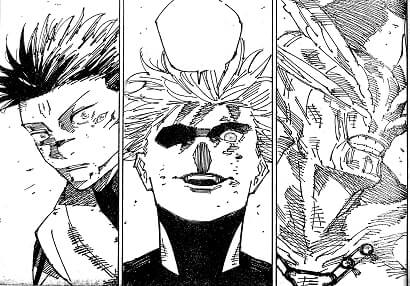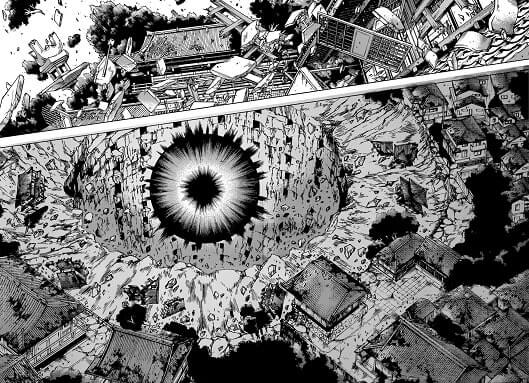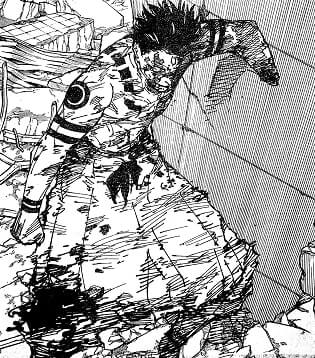 Jujutsu Kaisen Chapter 235 Spoilers
The chapter starts with Gojo regrowing his right arm.
Agito has been crushed completely.
The narrator explains that Gojo's intensity has increased and Sukuna is nervous after a thousand years.
Gojo hits Mahoraga with a third Black Flash and then appears before Sukuna.
Sukuna tries to punch Gojo but Gojo throws him towards Mahoraga.
Gojo attacks with a fourth black flash, and Mahoraga saves Sukuna from the attack.
Gojo then begins his chant for the next attack while Sukuna is thinking what it might be.
Gojo then makes an unexpected move and instead of firing it at Mahoraga, Gojo shoots 'RED' upwards.
Sukuna senses something is wrong and screams at Mahoraga to act quickly.
Mahoraga chases RED but BLUE that crushed Agito is still left.
Mahoraga is ordered not to let 'RED' mix with 'BLUE'.
Mahoraga tries to destroy BLUE but Gojo appears and punches Mahoraga.
Sukuna then tries to explode RED with piercing blood.
Gojo hits Sukuna but Sukuna says that Gojo is late because piercing blood was already launched.
Gojo then begins his chant and enhances BLUE in a short period.
Sukuna's piercing blood does not affect BLUE at all.
Gojo then starts his chant for Hollow Purple.
Yuta apologizes and says he would be a hindrance if he had joined the battle.
Red and Blue merge as Gojo says 'Hollow Technique: Purple'.
Gojo then blasts Purple and the attack hits everyone including himself.
Mahoraga's wheel has been destroyed.
After the blast, we see that a part of the city has been destroyed.
Sukuna is seriously injured and he is missing his left hand.
Gojo is well, the blast had almost no impact on him because it was made of his own cursed energy.
Kusakabe says that without Mahoraga and slow healing Sukuna won't be able to use Domain Amplification.
This means Gojo won the battle of the strongest.
Chapter ends.
Also Read
Jujutsu Kaisen Chapter 130 Spoilers Raw Scans Release Date
Where to read Jujutsu Kaisen Chapter 235?
To read the latest Jujutsu Kaisen chapter you can visit two different websites but we recommend you use only official websites and legally support the artists. Jujutsu Kaisen 235 will be officially (and for free) available to read in English at MangaPlus and Shonen Jump section on the Viz Media official website.
You can also follow us on our social media handles Facebook and Twitter for more updates about Jujutsu Kaisen manga and other manga series.