Yamada Asaemon's Ranking System: Hell's Paradise!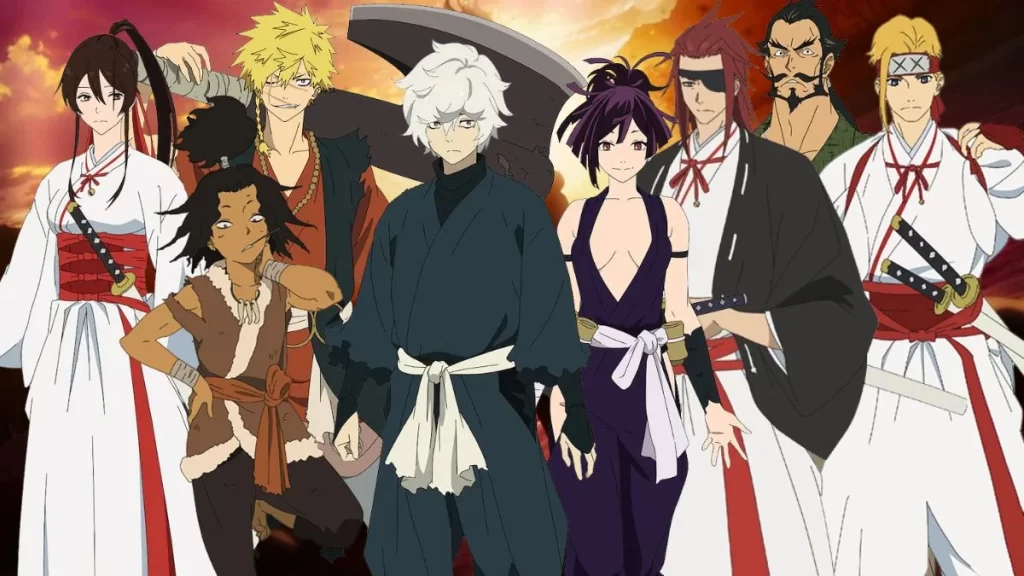 The Yamada Clan is a powerful group of samurai in Hell's Paradise. They have a wide range of expertise and talents, but their major roles are as executioners and sword testers. Kubikiri is another name for the Neck Chopping Asas.
They are highly trained and obliged to hide their emotions. They have a ranking system and are not your average shinobi. Let's learn more about this samurai hierarchy, since these warriors play multiple roles in the narrative.
There are a total of 12 grades in the complex Yamada Asaemon structure. It takes into account more than just their physical prowess in battle; it also considers their brainpower and leadership skills.
Introducing Yamada Asaemon's Evaluation Scheme!
The Yamada Asaemon Ranking System is crucial to the plot since it determines who will succeed the current clan leader. One through twelve are ranked, with number one being the most qualified.
Sword techniques like Tameshi Itt-ryu are a big part of their standing, but they aren't the only factor. The ranking also takes into account the individual's expertise and leadership skills.
In the Asaemon clan, for example, Shugen is considered the most formidable warrior despite the fact that Eizen holds the highest rank. Eizen was given a better ranking than the others due of his inherent leadership qualities.
Women are welcome to join the Yamada Asaemon Clan, but they need the recommendation of an established Asaemon. Because of this, Sagiri was able to rise up the ranks.
The Yamada Family's Current Rank!
Here is where the Yamada family stands in the manga universe right now. The highest ranking is Eizen, and the lowest is Sagiri.
Rank 1- Eizen
Rank 2- Shugen
Rank 3- Jikka
Rank 4- Shion
Rank 5- Senta
Rank 6- Gagaimo
Rank 7- Tsumutsumu
Rank 8- Genji
Rank 9- Fuchi
Rank 10- Tenza
Rank 11- Kisho
Rank 12- Sagiri
Hell's Paradise: Jigokuraku
From January 2018 until January 2021, Yuji Kaku published the manga Hell's Paradise: Jigokuraku. The series ran in serial form on the Shonen Jump+ website and app published by Shueisha, and it has since been compiled into 13 volumes.
Death row ninja and assassin Gabimaru: The Empty. Because of his shinobi training, he has no feelings and cannot be killed. But in the presence of Asaemon Sagiri, he finds the strength to survive and go back to his wife.
He's been tasked with locating the mythical elixir of life on a far-flung island. Anyone abandoned on the island will perish. Is there still hope for Gabimaru's survival?