11 Characters from Insidious: The Red Door Return in the Fifth Chapter
Once again, Insidious is here to scare the living daylights out of us, and this time it's armed with The Red Door. The devoted cast has always been the backbone of the dreadful series.
Josh (Patrick Wilson) and Renai (Rose Bryne) Lambert contacted the psychic Elise Rainier (Lin Shaye) in an effort to help their son Dalton (Ty Simpkins), who was in a coma at the beginning of Insidious.
In the first movie, evil spirits from a place named "The Further" followed Dalton about. In Insidious, the Lambert family's nightmare continued in Chapter 2. The two sequels, however, delve deeper into the supernatural adventures and world-building of main character Elise.
The events of Insidious: The Red Door take place ten years after Josh was possessed by the Black Bride in Insidious: Chapter 2.
Due to prior trauma, the Lambert family has been emotionally wrecked and is now bitterly divided. Dalton is leaving for college, and Josh is living on his own.
One day in art class, Dalton sketches the Red Door, reviving the Lamberts' traumatic memories of their time in The Further and thrusting them back into the conflict between good and evil.
Insidious: The Red Door features a number of returning characters who will be subjected to The Further's full fury.
1

Josh Lambert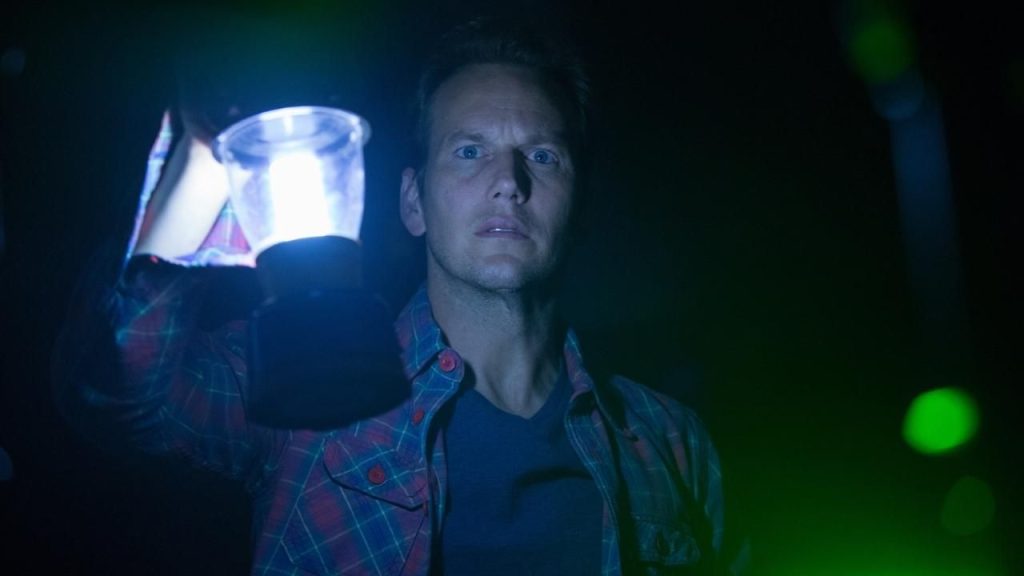 In Insidious 5, Patrick Wilson makes his acting and directing debuts as Josh Wilson. Josh finds it difficult to connect with his family because doing so stirs up old trauma from his time with The Further.
Josh'sJosh is on the road to emotional redemption after learning about the history of mental illness in his family. Josh is one of the characters to watch out for because of this character journey and Wilson's superb performance.
2

Renai Lambert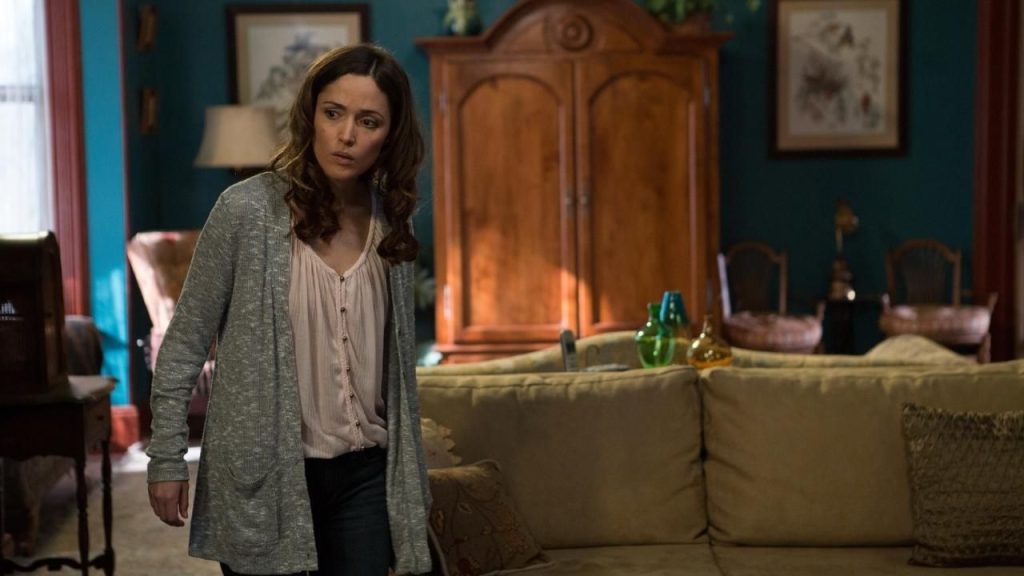 Renai Lambert, the one who has long been the thread tying the entire family together, is played by Rose Bryne once more.
Renai must work to overcome the unsettling sensation that comes with living in a household with so many unsolvable secrets because of the horrible events that have affected her.
The Lambert family benefits greatly from Bryne's depth, candor, and earnestness, and her connection with Josh will be one to watch for.
3

Foster Lambert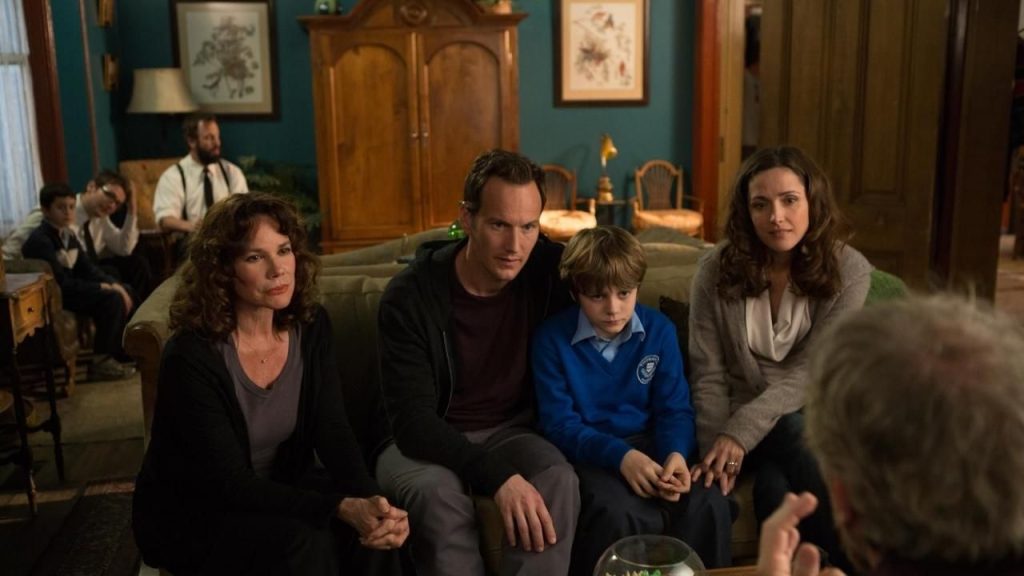 Compared to earlier Insidious films, the middle Lambert has a bit more to do this time. Foster Lambert, played by actor Andrew Astor, is moving on to college.
Foster is the one who contacts his parents from college the most in the movie to talk about the strange things that have been happening to him.
He discloses a significant memory that completely alters the plot at one point in the movie.
4

Lipstick-Faced Demon
In the Insidious series, the Lipstick-Faced demon has become a recurring antagonist.
When Dalton was a baby, it initially manifested when it latched itself to him, and it has been eagerly awaiting another opportunity to do so.
Dalton is getting closer to the demon's possession with each trip along The Further's lanes.
5

Steven "Specs" Fisher
When Dalton needs to know more about Steven "Specs" Fisher's midnight exploits, he briefly appears in Spectral Sightings.
Since Elise passed away, Specs and Tucker have been posting astral projection movies online. This aids Dalton in understanding his dream-based journey to The Further. With his Midas touch of wit, actor Leigh Whannell gives the otherwise dramatic plot the much-needed sense of fun.
6

Carl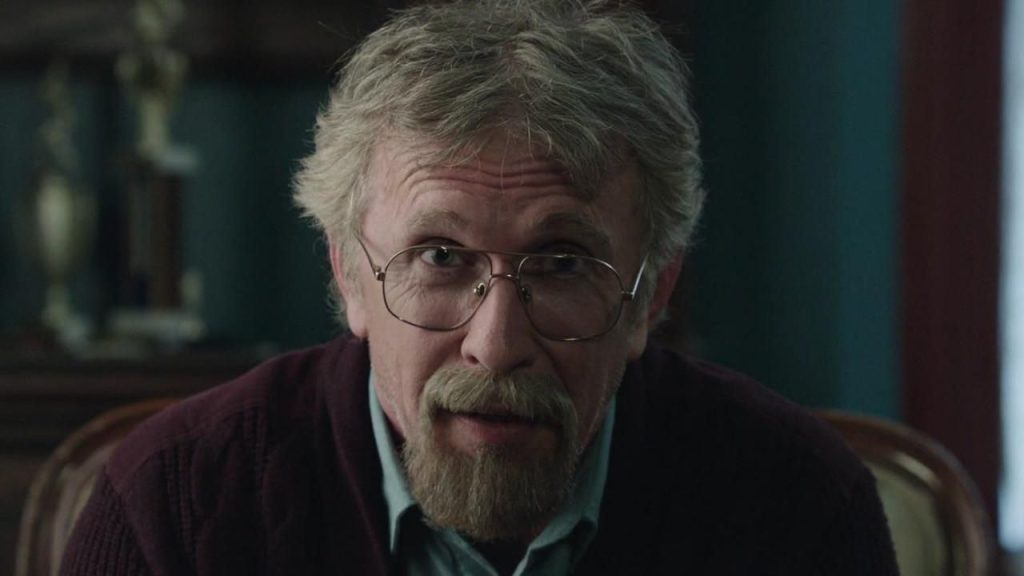 A second brief cameo appears in Insidious: The Red Door when Josh and Elise's psychic friend Carl, played by Steve Coulter, attends Lorraine Lambert's funeral.
In Insidious: Chapter 2, Carl first encountered Josh when he was a little boy and assisted in releasing him from the Black Bride's control. In Insidious: Chapter 3, the psychic also assisted Elise with Quinn.
7

Lorraine Lambert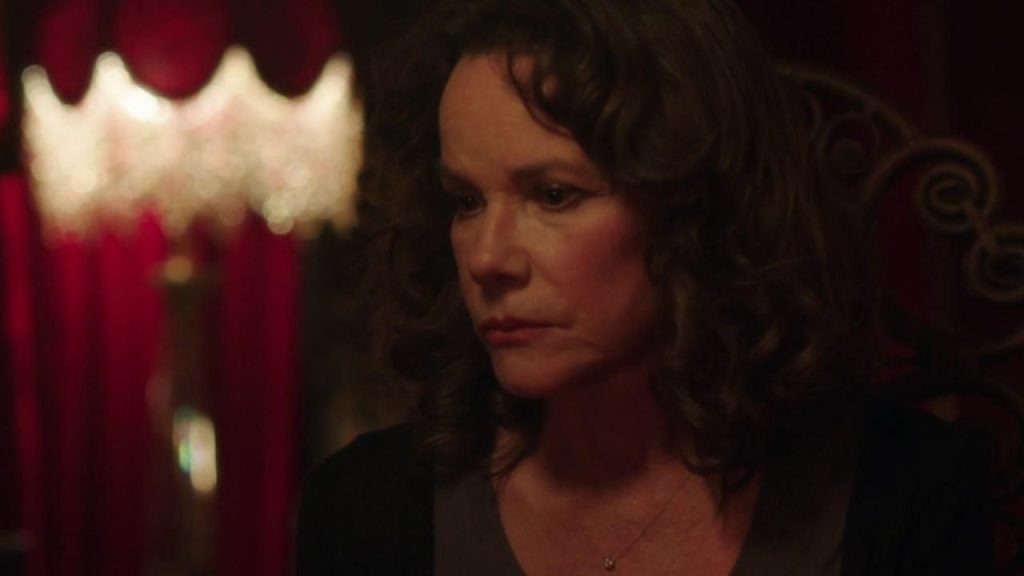 Lorraine, played by Barbara Hershey, featured heavily in the first four Insidious films but was only briefly mentioned in the fifth.
But her private life still has an impact on the story, especially on how Ben Burton deals with Josh and the Lamberts. The Lamv=berts are almost torn apart by Lorraine's absence, but the search for answers to their grief drives them closer together.
8

Tucker
Tucker Croft is Specs's tech-savvy co-host on their YouTube channel, Spectral Sightings, where they discuss paranormal phenomena including ghosts and astral projection in educational videos.
Angus Sampson is the more vivacious of the two, but their friendship remains as strong as ever. Since Tucker has always handled the company's technological needs, it's likely that he also created the silly animation seen in their videos.
9

Elise Reiner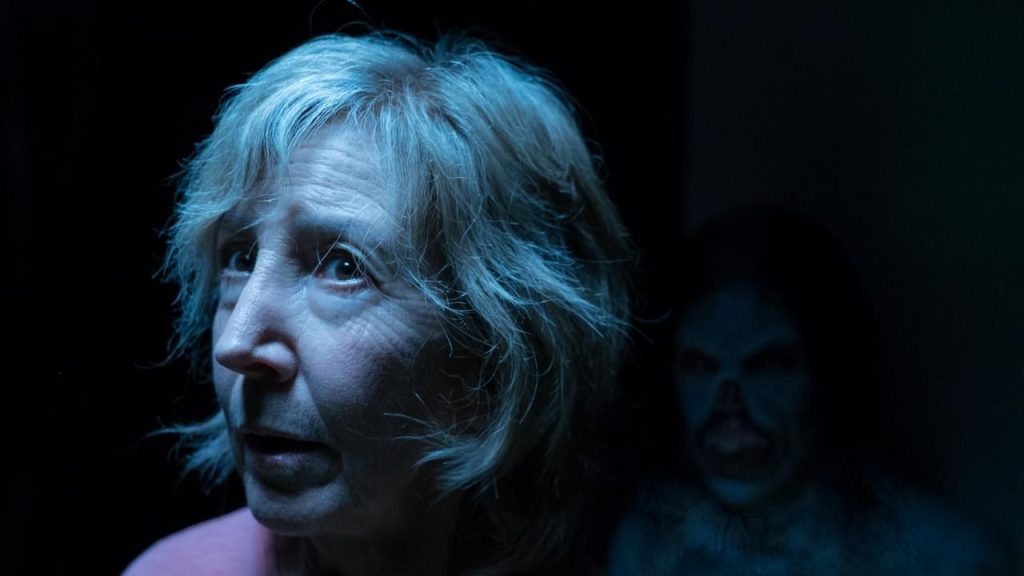 Every Insidious film revolves around Lin Shaye's courageous Elise Rainier.
She's been with the series from the beginning, and she's a brilliant medium and ghost hunter. She had previously aided Lorraine Lambert in rescuing her son Josh from The Further's clutches, and she did the same for his son Dalton.
In Insidious: Chapter 2, she is still an ally in the afterlife despite having been slain by a possessed Josh.
She comes to the Lamberts' rescue once again in Insidious: The Red Door. Wow, you've got some serious guts.
10

Kali Lambert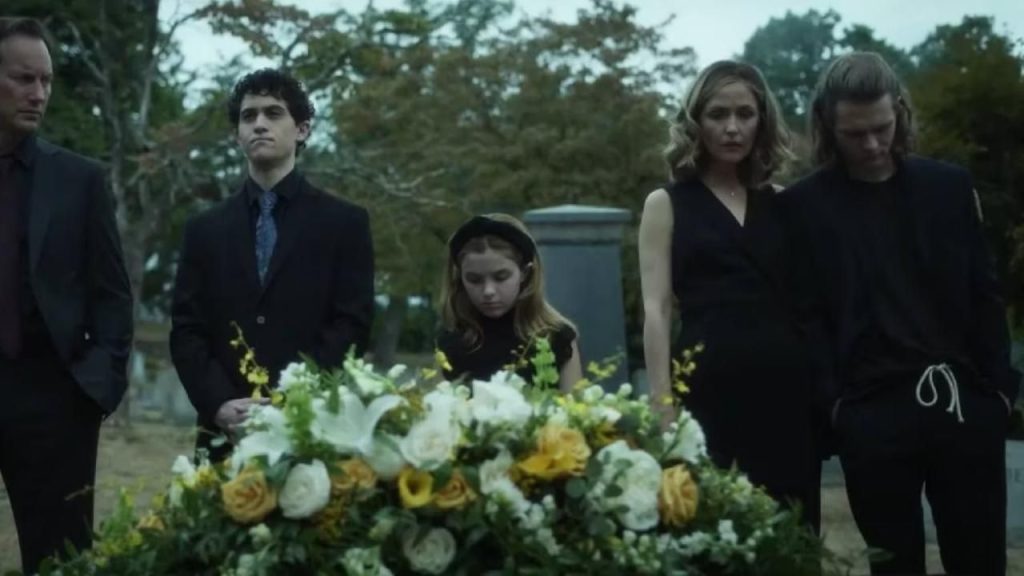 In the first two Insidious films, Kali Lambert was just a toddler, but by the fifth film, she has grown into quite the young lady.
She hardly recalls the moment her father committed horrific acts when possessed by the Black Bride, and she has been spared most of the tragedies that have plagued her family over the years.
Renai had always reassured her that nightmares she experiences about her father are just that—dreams. This time around, however, it won't be so simple to manipulate her.
11

Dalton Lambert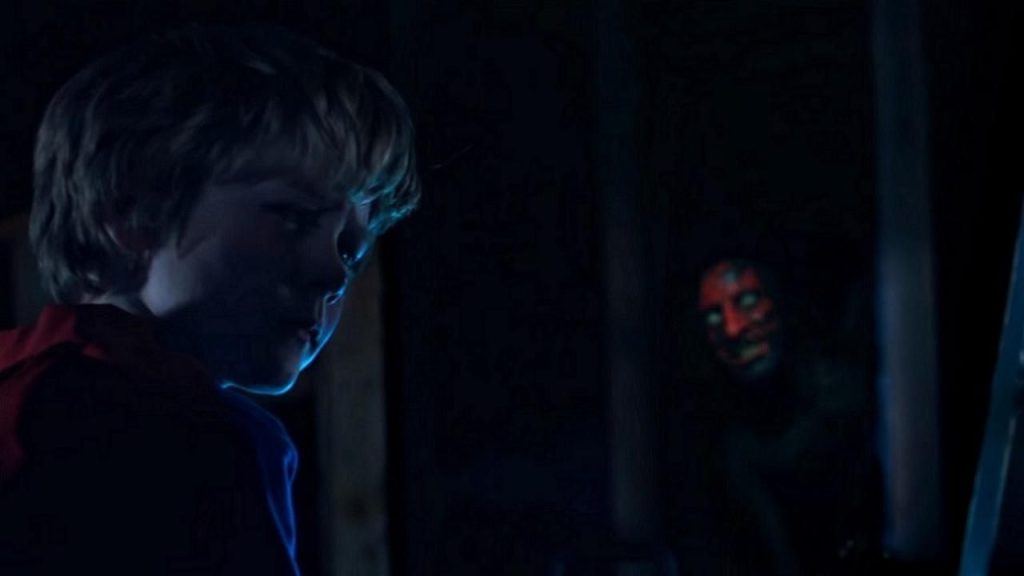 Ty Simpkins reprises a part he's known since childhood, expertly reflecting Dalton's maturation as an actor and a human being.
In Insidious 5, Dalton uses painting to vent his anger at his father. One day, he accidentally draws blood on a picture of a red door, inviting the ghosts who live behind it into his home.
Unaware of the dangers, he ventures into The Further to learn more about himself, Josh, and the fearsome Lipstick-Faced Demon.
Insidious: The Red Door
Directed by Patrick Wilson (making his directorial debut) and written by Scott Teems from a scenario by Leigh Whannell and Teems, Insidious: The Red Door is an upcoming American supernatural horror film set for release in 2023.
It's the fifth and final film in the Insidious series and a direct sequel to 2013's Insidious: Chapter 2. Hiam Abbass and Sinclair Daniel join the previously established cast of Patrick Wilson, Rose Byrne, Ty Simpkins, Andrew Astor, Steve Coulter, and Angus Sampson.
Sony Pictures Releasing released Insidious: The Red Door in the United States on July 7, 2023. Critics were divided on this film.