AEW or WWE? CM Punk's Dilemma Continues After Being Fired by Tony Khan
The wrestling world has been rattled by the sudden firing of CM Punk by All Elite Wrestling (AEW) after a backstage altercation at All In wrestling event. 
Punk has been a major star and a massive draw for AEW since he returned to the ring in 2021. What caused his abrupt exit from the company, and what are the implications for his wrestling career? Let's dive in!
1. Immediate Cause: The Backstage Brawl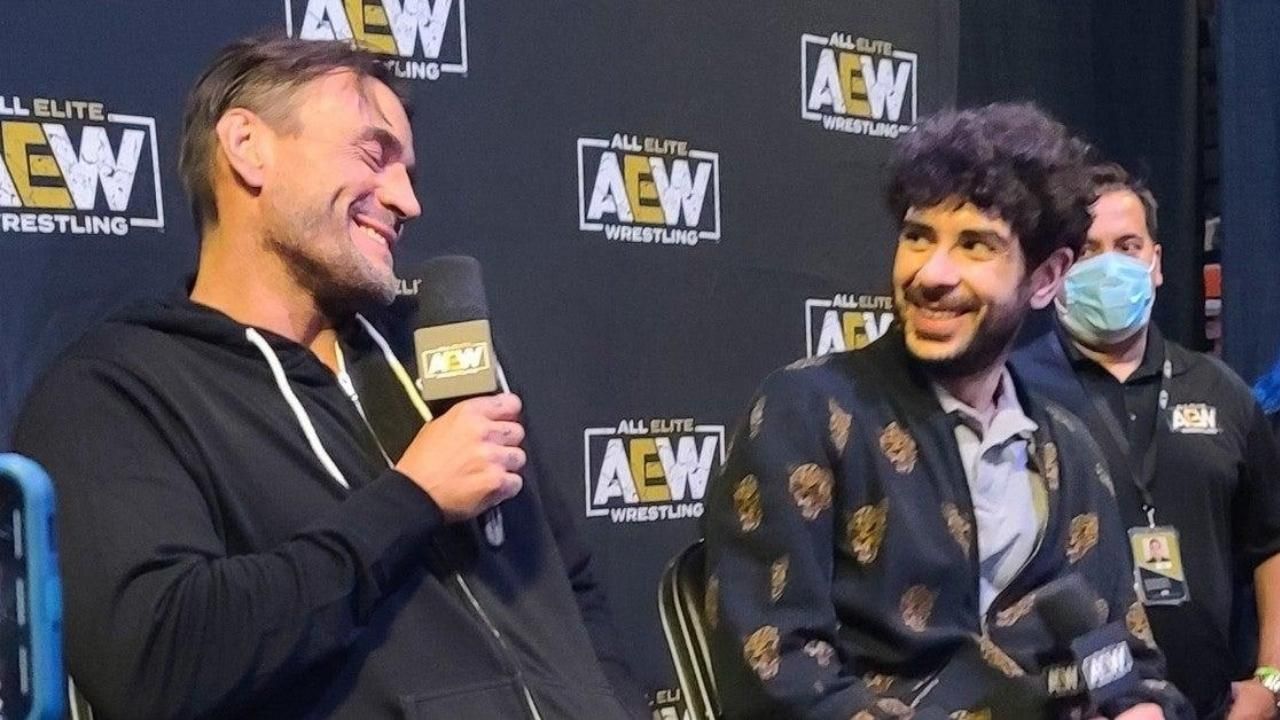 According to multiple reports, Punk had a heated argument with fellow AEW wrestler Jack Perry during the All In show at Wembley Stadium in London on August 27, 2023. The exact details of what sparked the confrontation are unclear, but some sources claim that it was over creative differences, while others suggest that it was a personal issue between the two men. 
The altercation reportedly escalated to the point where Punk threatened to quit AEW and confronted AEW President Tony Khan, who was also in attendance at the show. Khan had invested a lot of money and resources into Punk and his AEW Collision show and was not pleased with Punk's behavior and decided to terminate his contract "with cause" after consulting his lawyers. 
2. The Massive Repercussions
The news of Punk's firing came on September 2, just five days after the incident, and left the wrestling world in shock. Punk has been one of the most influential performers in AEW, having won the AEW World Championship twice and played an instrumental role in launching AEW Collision.
Punk's departure from AEW also leaves a massive void in the company's plans. AEW Collision, built around Punk as its main star, is left without its biggest draw and will have to find a new direction. Additionally, Punk's feud with Kenny Omega, which has been teased for months, will have to be canceled. 
Finally, we aren't even counting the millions of Punk fans who are extremely angry with the debacle and may resort to boycotting AEW entirely if things don't return to normalcy.
3. The Future: AEW or WWE?
The biggest question on everyone's mind is: What will CM Punk do next? Will he return to WWE, where he had his most memorable run? Will he join another wrestling promotion, such as Impact Wrestling or New Japan Pro Wrestling? Will he retire from wrestling altogether and pursue other interests, such as acting or mixed martial arts?
The opportunities are endless, and we are in total darkness as fans!
The answer is not clear at this point. Punk has seemingly gone out of the radar ever since his termination. He has neither responded to any messages nor inquiries from fans or media outlets. 
However, some clues and rumors have emerged that may hint at his future plans. According to Sean Ross Sapp of Fightful Select, there is "always a chance" that Punk could return to WWE, but there are also " many top" stars in WWE who do not want him back after his acrimonious exit from the company in 2014. 
Sapp also reported that Punk does not have a non-compete clause in his AEW contract, meaning he could sign with another company immediately if he wanted to.
Another source of speculation is Punk's appearance on the cover of WWE 2K24, the latest installment of the popular video game series. The game, set to be released in October 2023, features Punk as one of the playable characters and as part of the game's storyline mode. The game was developed and finalized before Punk's firing from AEW, but some fans wonder if it could be a sign of a possible reconciliation between Punk and WWE.
Whatever Punk decides to do next; one thing is sure: He will always be one of the most talked-about and polarizing figures in wrestling history. His firing from AEW marks another chapter in his unpredictable and controversial career, which may not be the last one. 
Whether he returns to WWE or goes elsewhere, CM Punk will always have a loyal fan base that will follow him wherever he goes.
READ:
WWE: Wrestling World Stunned by the Sudden Death of Bray Wyatt at 35
4. About WWE
World Wrestling Entertainment, Inc., doing business as WWE, is an American professional wrestling promotion. A global integrated media and entertainment company, WWE has also branched out into other fields, including film, American football, and various other business ventures.
WWE shows are sports entertainment, featuring story line-driven, scripted, and partially choreographed matches; though including moves that can put performers at risk of injury, even death, if not performed correctly. It was founded in 1953 as the Capitol Wrestling Corporation and is the largest wrestling promotion in the world. It is headquartered in Stamford, Connecticut.
Sometimes we include links to online retail stores and/or online campaigns. If you click on one and make a purchase we may receive a small commission. For more information, go here.