Anime "Precure All Stars F" Gets a New and Exciting Trailer
Precure, sometimes known as Pretty Cure, is a very popular magical girl anime series. Great concepts and adorable magical characters are standard fare for shows in this franchise.
The massive franchise has been compared to Gundam in the magical girl genre. The next installment in this massive series, titled "Precure All Stars F," will be a full-length motion picture.
Recently, Toei Animation released a brand new preview for "Precure All Stars F." In the preview, we get our first listen to the film's main theme, "Ureshikute." Both Cure Supreme, a brand new unique character, and Pooka, a fairy, are featured in the video.
The magical anime girls experience culture shock as they meet their new counterparts in this preview. The preview is cheery and endearing, and it gives off a positive vibe.
Along with the video, a new image was published that showed off a few of the main characters.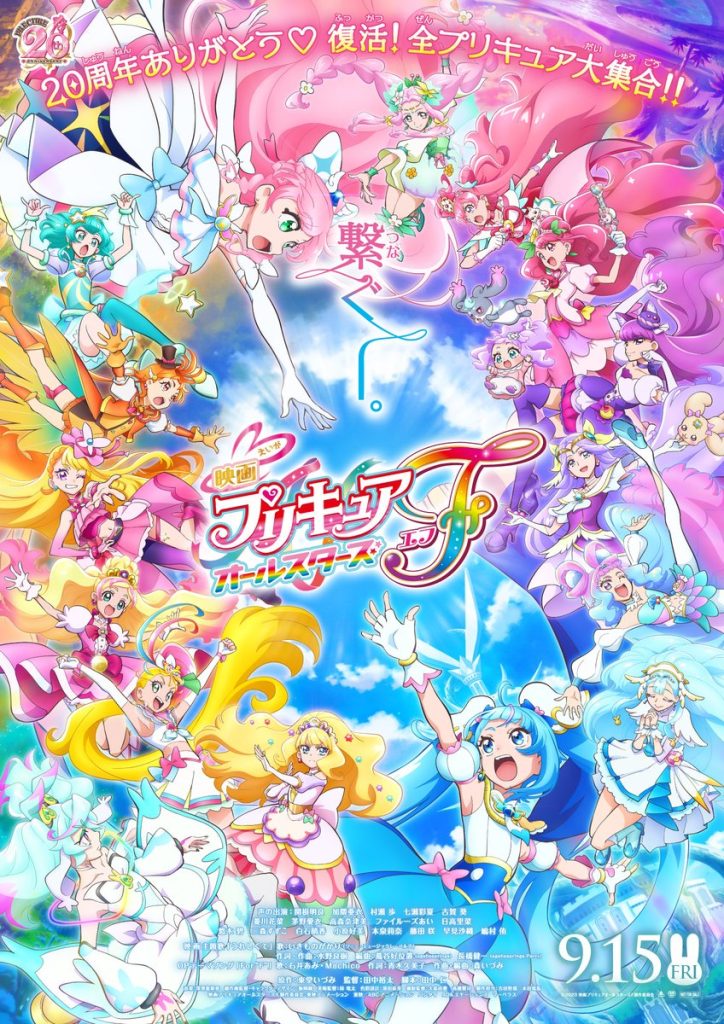 In honor of the franchise's 20th year, this movie was produced. It gathers 77 Precure characters from the first series, Futari wa Pretty Cure, through the current series, Soaring Sky! Precure.
Hugtto! was the last episode of anime to include a full cast. Memories of Precure Futari wa Precure All Stars" is a 2018 film.
If you're in the mood for something cute and funny, Precure is the anime for you. The new film is quite thrilling and entertaining, and it will involve characters from all the series.
Those who enjoy stories about supernatural girls will enjoy this anime and film.
Pretty Cure
Magical girl anime The Pretty Cure Series was conceived by Izumi Todo and is now being produced by Asahi Broadcasting Corporation, Asatsu-DK, and Toei Animation in Japan.
The adventures of magical girls who must overcome evil powers remain consistent even though the cast of characters changes with each new volume.
With the aid of a mythical item, the teenage females are able to become their magical selves (known as Pretty Cure). They battle the evil powers invading the earth with the help of legendary fairies and other creatures.
Read more: Pretty Cure