Ashoka's Jacen Syndulla Explained: Who's the Mysterious Kid?
Ahsoka, "Part Three: Time to Fly," features an unexpected cameo from Hera's son, Jacen Syndulla, who becomes the latest addition to the list of characters who have jumped to live action.
Jacen only has a short scene in the episode, but it can have enormous consequences for his destiny in the Star Wars saga. The character first appeared in the concluding moments of the Star Wars Rebels finale, but fans were left wanting more. 
Ahsoka now has the opportunity to explore Jacen's character for the first time and possibly pave the way for his future as a Jedi. However, the makers need to come up with many answers before that.
How does he connect with different characters from Star Wars Rebels, some of whom may not be familiar to him? Will he meet Ahsoka again in another show or episode, or is this the end of his journey? 
Hera's political and personal obstacles will surely make it hard for Jacen to make a name for himself without being bothered by his past. However, by looking back at Jacen's history, we might find hints about his future.
Let's talk about Jacen's parentage first. He is the son of Jedi Knight Kanan Jarrus and Hera, the main heroes of Star Wars Rebels across all four seasons. Together, they assembled the Ghost crew, consisting of Chopper, Garazeb "Zeb" Orrelios, Sabine Wren, and Ezra Bridger. 
Only in Star Wars Rebels season 4, episode 10, "Jedi Night," did Hera profess her love to Kanan, but fate snatched him away shortly after as he sacrificed himself to save the Ghost crew from a blast.
In Ashoka, Jacen Syndula is played by Evan Whitten, the child actor who has starred in creatives such as Mona Lisa & the Blood Moon, Mr. Robot, Next, and The Resident. 
With Ahsoka being part of the lead-up to Dave Filoni's upcoming Star Wars film, Whitten's future is undoubtedly engraved in a galaxy far, far away!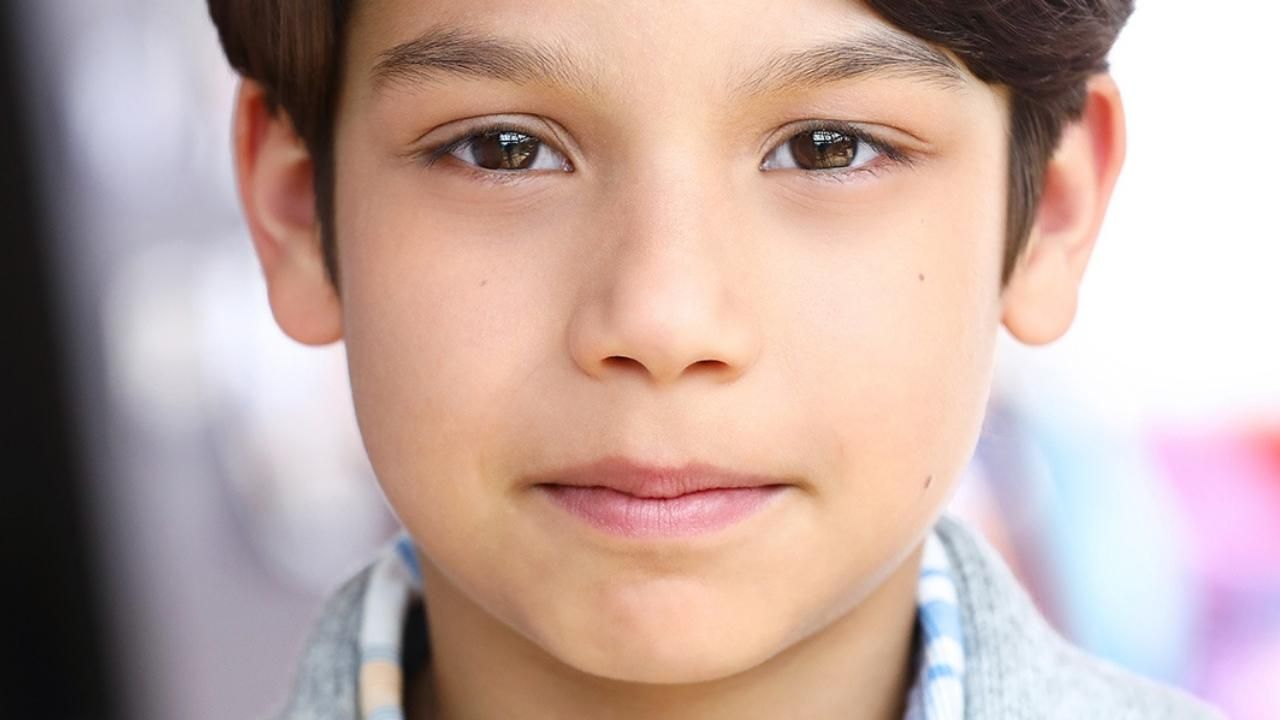 If we dig into the past, we'll find that Jacen's birth was essentially an accident. Hera and Kanan had no inkling that they were pregnant with Jacen, who first appears in Star Wars: Rebels' epilogue. 
The conclusion of Star Wars Rebels transpires in 1 BBY, shortly before the commencement of the original trilogy in 0 BBY, and then the epilogue leaps several years into the future. The Mandalorian and its spinoffs take place approximately five years after Return of the Jedi, making Jacen around ten years old in Ahsoka. 
This presents an intriguing parallel to other Star Wars characters, such as Anakin Skywalker at the onset of the prequel trilogy and Leia Organa in Obi-Wan Kenobi, who were of a similar age when they embarked on their adventures for the first time.
Jacen's father was powerful with the Force, but his mother was not. So, it remains to be seen whether their son will be Force-sensitive.
The Force can be inherited from a parent, as evidenced by the Skywalker family's remarkable abilities, but most Jedi refrain from having offspring. 
The former Jedi Order was mainly composed of Force-sensitive having non-Force-sensitive parents, indicating that the Force is not solely based on genetics. 
Nevertheless, we know that Sabine is pursuing the Jedi path despite her lack of Force sensitivity, which suggests that Jacen might follow the Jedi way regardless of his Force affinity.
That said, Jacen's potential as a Force-sensitive does not guarantee his destiny as a Jedi. His mother, Hera, harbors a fear for her son's desire to join the Jedi Order, having witnessed his father's tragic fate at the Empire's hands. 
Shortly after that, she also saw Ezra vanish into the unknown regions of space, and Ahsoka episode 3 reveals that she devoted years to finding him. 
So, it is logical for her to be scared of her son following the dreaded Jedi path, which may lead to his doom like the others in the past.
Luke Skywalker wished to restore the Jedi Order on Ossus, but his efforts were thwarted by Ben Solo's betrayal and the death of all his students. 
This implies that any Force-sensitive who receives Luke's guidance meets a sticky end, and while the fans know that, the characters in Ashoka don't. 
Since Grogu rejoined Din Djarin in The Book of Boba Fett, Jacen can be the first student at Luke's Jedi Temple, but this will result in calamity if he remains with the Order. The only other potential mentors for Jacen are Ezra, if he reappears, or Ahsoka, but she has already shown her reluctance.
Ahsoka has declined Din Djarin's request to train Grogu, as she has seen how emotional bonds can lead Force users to succumb to the dark side through Anakin Skywalker. 
Having failed to teach Sabine in her first attempt, Ahsoka would likely never accept the offer to train Jacen. 
The destiny of Jacen Syndulla as a Jedi remains uncertain, but Ahsoka has affirmed that the son of Hera and Kanan has a role to play in the Star Wars saga.
READ:
How The Mandalorian & Ahsoka Villain Magistrate is Connected to Thrawn
About Star Wars: Ahsoka
Ahsoka is an upcoming Star Wars show on Disney+. Created by Jon Favreau and Dave Filoni, the show will see Rosario Dawson returning as Ahsoka Tano.
The series will follow Anakin's former Padawan Ahsoka Tano as she hunts the Chiss dictator Grand Admiral Thrawn, who plans to take over the galaxy.
The cast includes Rosario Dawson, Natasha Liu Bordizzo, Eman Esfandi,  Ray Stevenson, and Ivanna Sakhno. The series will likely premiere on Disney+ in Fall 2023.
Sometimes we include links to online retail stores and/or online campaigns. If you click on one and make a purchase we may receive a small commission. For more information, go here.