Attack On Titan: Final Chapters' New Visual Reveals Cryptic Text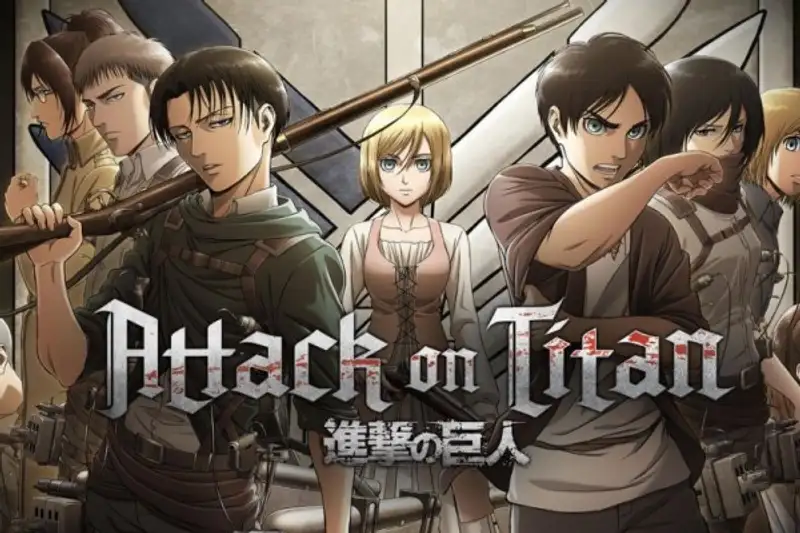 This is the final chapter, the final chapter. Part three of 'Attack on Titan' will wrap up the conflict between mankind and Titans. As the Rumbling's carnage persists, Hange falls and passes up leadership to Armin.
The ship has finally reached Eren, but Armin has changed his mind about killing him. Eren, on the other hand, is not diplomatic in the slightest. He lets them go free when he's in charge, but he makes it obvious that the only way to end the Rumbling is for them to murder him.
A new image for the second half of "Attack on Titan: The Final Season Part 3" was unveiled by Studio MAPPA on Sunday at the MAPPA Stage Event 2023. The series' conclusion, this fall's installment, will mark the end of 2013.
A tranquil alpine setting is seen in the image above. In addition, two enormous shadows can be seen making their way toward the home. If you haven't read the manga, the message "Take care, Eren" or "Have a nice day, Eren" may seem strange.
Even though it appears to be a goodbye to Eren, the visual is too dark to make out the words.
The visual and the sentence are meant to let fans' imaginations run wild, as explained by director Yuichiro Hayashi. This visual 'nothingness' would give readers room to speculate about the series' final act.
I was hoping for some sort of preview, even if the release date itself couldn't be announced. A picture just isn't enough to make the big announcement. Readers have different feelings about the ending, but as long as everything is resolved satisfactorily, it's fine.
Attack on Titan
Hajime Isayama created the manga series Attack on Titan, which is set in Japan. It first appeared in the Bessatsu Shonen Magazine, published by Kodansha.
The first issue of the manga was released on September 9, 2009, and the final one was published on April 9, 2021. There are currently 34 volumes available.
In Attack on Titan, humans have built three ring walls around themselves for protection against the terrifying titans that attack on them. Eren Yeager, a young child, compares his current situation to that of livestock and hopes to one day join the Survey Corps, his heroes, and travel outside the gates. When a Titan appears, it causes havoc.