It might be challenging to find high-quality entertainment that is appropriate for children in today's fast-paced digital environment, when screens are everywhere. As parents, we want to make sure that our kids enjoy movies that not only keep their attention but also teach them something useful.
Masamune-kun's Revenge R: Release…
Please enable JavaScript
Masamune-kun's Revenge R: Released Date, Trailer & More
Thankfully, the vastness of the internet offers countless websites that house an astounding variety of kid-friendly videos. In this piece, we delve into an investigation of the finest online movie streaming services, ensuring that our young film buffs will have a fascinating and educational experience!
1. Disney+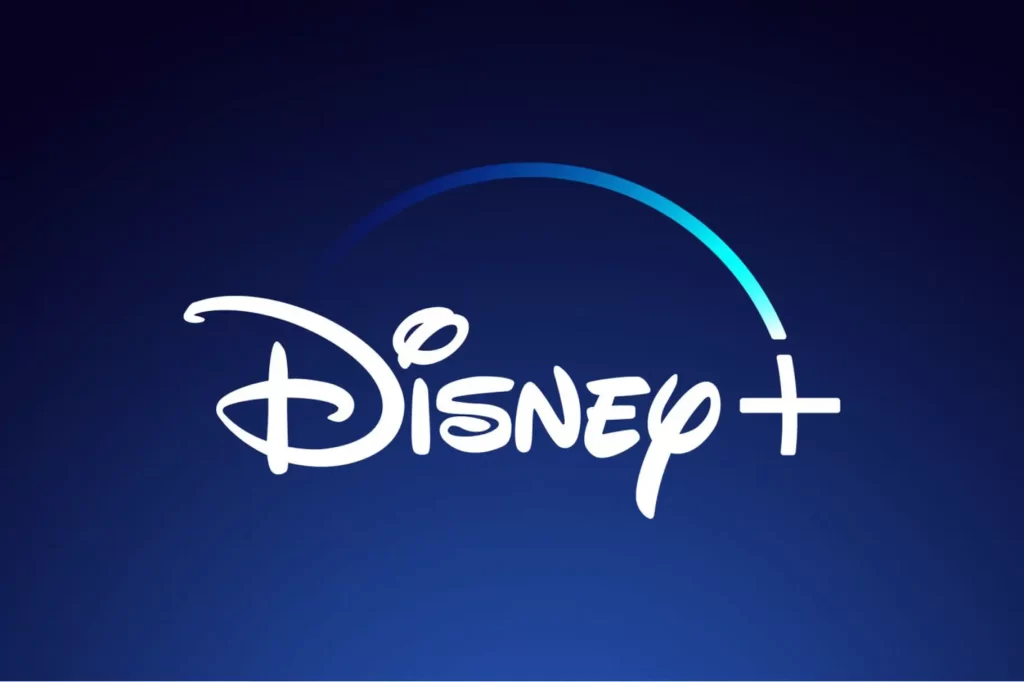 Disney is an unmovable beacon of excellence in children's media. Step into the enchanted world of Disney+, a genuine treasure trove stuffed to the brim with magical animated masterpieces, mind-blowing Pixar films, heart-pounding Marvel adventures, and epic Star Wars sagas.
Disney+ offers a safe and immersive streaming sanctuary for kids, with an easily navigable interface and a section built particularly for kids, taking them on incredible cinematic experiences across the ages.
2. Netflix
You probably don't need me to tell you that Netflix has a treasure trove of kid-friendly content. Its virtual walls enclose an enthralling collection of first-run kids' programming, including fan favorites like "Peppa Pig," "Paw Patrol," and "The Magic School Bus."
Netflix is dedicated to making sure your family has a good time while watching, so you can be assured that your kids will have access to a never-ending supply of entertaining shows. In addition, it has strong parental controls that let you make unique profiles and carefully set age limitations to make sure everyone is safe.
3. PBS Kids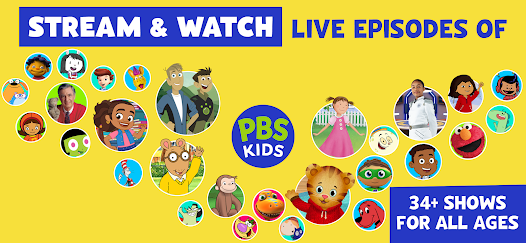 PBS Kids is a true treasure trove of amusing and edifying stuff, and should be your first stop if you're on the hunt for such things. Its extensive library features beloved shows like "Arthur," "Curious George," and "Sesame Street," which skillfully combine entertainment and education.
But that's not all there is to the beauty! In addition to its on-screen content, PBS Kids provides parents with a wealth of tools for encouraging their children's development in all areas.
4. Amazon Prime Video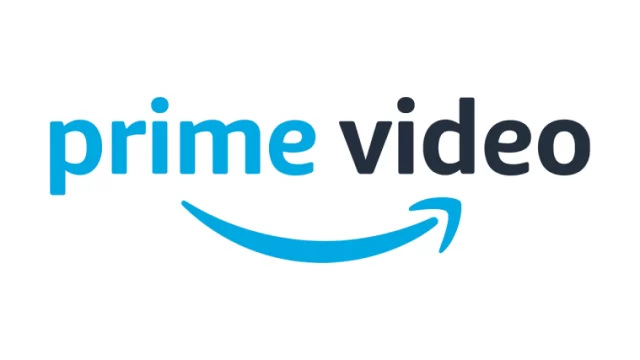 Amazon Prime Video, a leader among streaming services, doesn't skimp when it comes to winning over young viewers. As a result of the abundance of animated films and television shows, including classics like "Dora the Explorer," "Tumble Leaf," and "The Adventures of Puss in Boots,"
Amazon Prime Video entices kids to enter an ocean of content. The platform's brilliant "Kids+" function protects young viewers from inappropriate material, and the platform's unyielding parental controls provide further peace of mind.
5. 9anime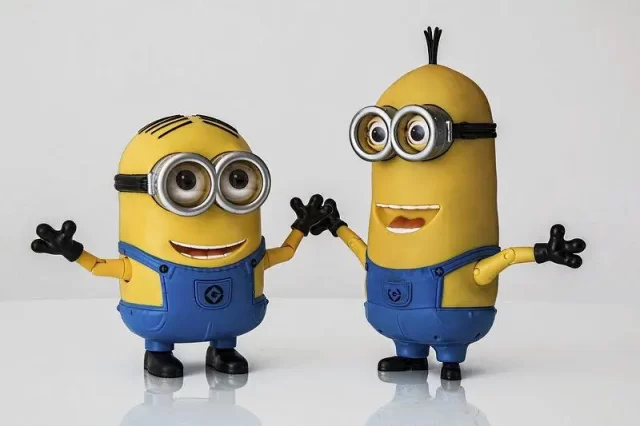 9anime has every cartoon film and TV show your children may want to watch. The main page and navigation options make it simple for kids to find cartoons and start watching them right away.
There are many more places where you may watch anime online without paying anything except the ones listed in this blog. These sites include an extensive library of anime that includes everything from new releases to classics.
6. Hulu Kids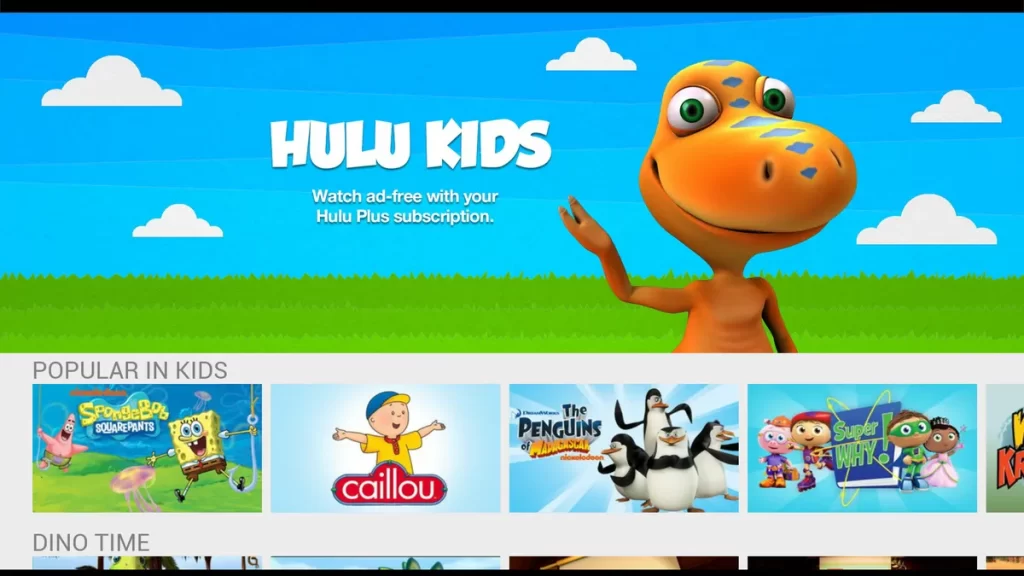 Hulu Kids is a formidable competitor in the field of online movie streaming for children, boasting an incredible library of fascinating films and shows. Explore the past with the likes of "Looney Tunes" and "Tom and Jerry," or go on exciting new adventures with "Adventure Time" and "Doc McStuffins."
Hulu Kids has a wide variety of shows and movies for kids of all tastes. The platform also has a dedicated kid-safe mode that prevents minors from accessing adult material.
7. Cartoon Network
Cartoon Network's online universe has an undeniable charm for animation fans. Popular for its own creations such as "Ben 10," "The Powerpuff Girls," and "Teen Titans Go!,"
Cartoon Network draws children of all ages with its vast library of episodes and movies. The website has interactive games, quizzes, and downloadable activities that provide kids access to a world of fun and learning beyond the screen.
Conclusion
Finding the best sites for children's films is easier than ever in these day of streaming miracles. Disney+, Netflix, PBS Kids, Amazon Prime Video, Hulu Kids, and Cartoon Network are among the top streaming services for kids because they provide safe and engaging environments where kids can discover and interact with their favorite characters and stories.
The amazing content available on these sites will capture your child's imagination and inspire them to explore the world around them, whether they prefer cartoon adventures or educational ones, or something in between.
So, dive into the enchantment, soak in the happiness, and send your kids on adventures they'll never forget with these magical streaming havens!