Catch The Mysterious Teaser For "The Unwanted Undead Adventurer"
A veteran adventurer who didn't have any natural skills wanted to become a Mithril-Ranked elite adventurer. But it looks like a dragon puts an end to his work by eating him. He somehow keeps living, but he no longer has a human body.
The story "The Unwanted Undead Adventurer" isn't exactly about reincarnation, but there is a physical change. The idea of "existential evolution" gives the adventurer new hope that he or she can become human and avoid being hunted for loot.
On Saturday, the first teaser and image for the anime version of "The Unwanted Undead Adventurer" were posted on the website for the show. It also showed the main cast, the staff, and when 2024 would come out.
In the video, a dragon eats the main character, Rentt. When he wakes up, he finds that his whole body is made of bones. In the next few scenes, he uses magic and his skills with a sword. Lorraine, Sheila, and Rina are also shown.
The first image is of Rentt as a skeleton holding his sword and wearing a hood, making him look like "Darth Vader." On the official website, we learned about four cast members:
| | | |
| --- | --- | --- |
| Character | Voice Artist | Other Works |
| Rentt Faina | Ryōta Suzuki | Ryūsui Nanami (Dr. Stone) |
| Lorraine Vivie | Mikako Komatsu | Maki Zenin (Jujutsu Kaisen) |
| Sheila Ibarss | Ikumi Hasegawa | Manami Nanami (Bottom-tier Character Tomozaki) |
| Rina Rupaage | Sayumi Suzushiro | Kurena Kukumila (86) |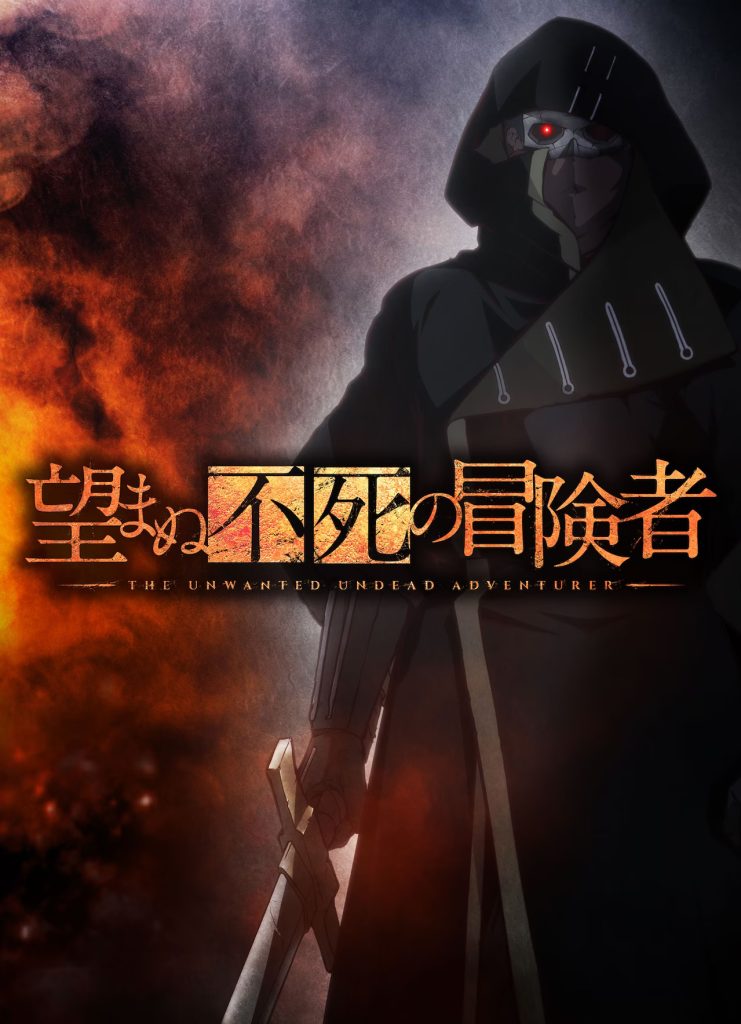 The light novel series "The Unwanted Undead Adventurer" has been going on since October 2017. On OVERLAP's Comic Gardo website, there is also a serialized manga version. The following staff members were revealed for the anime:
| | | |
| --- | --- | --- |
| Position | Staff | Other Works |
| Director | Noriaki Akitaya | Bakuman, Slow Loop |
| Scriptwriter | Yukie Sugawara | Overlord |
| Character Design | Takao Sano | Restaurant to Another World |
| Animation Production | CONNECT | Strike the Blood, Slow Loop |
READ:
Kadokawa Unveils New "Gushing Over Magical Girls" Teaser Visual
The 'existential evolution' is the only new thing about the theme, but the story has a lot more room to grow. Even if Rentt achieves his goal, he will still keep going because he wants to join the elite.
The Unwanted Undead Adventurer
The light novel series "The Unwanted Undead Adventurer" (Nozomanu Fushi no Bkensha) is written by Y Okano and has illustrations by Jaian. It was released on the website for Shsetsuka ni Nar in September 2016. Since October 2017, when Overlap bought the book, it has been published.
Rentt Faina has been an adventurer for ten years, but he can't move up because he doesn't have any natural talent. He goes into a dungeon one day and meets a dragon, which eats him. He is still alive, but he is now just a skeleton. Rentt now wants to "evolve" his body by fighting and taking in magic.