Chapter 116 of Chainsaw Man: Is Eternity Devil Back? Release Date & Plot Details
Chapter 116 will continue the Infinite Aquarium Arc and is scheduled for release next week. Denji, Asa, and the others can't leave this world. During this chaotic sequence of events, Asa reveals her true motivations for setting up the date with Denji. She planned to weaponize him. Not that Denji cared or anything. In the final panels, however, they seemed to be growing closer to one another. Will Asa finally give Denji his heart? You'll find the 116th chapter of Chainsaw Man's story summary and release date right here.
In the upcoming chapter of the Chainsaw Man manga, Denji will finally figure out how to stop the endless cycle. The hero will once again demonstrate what it means to be the terrifying Chainsaw Devil and triumph against all odds. Consequently, read on to discover more.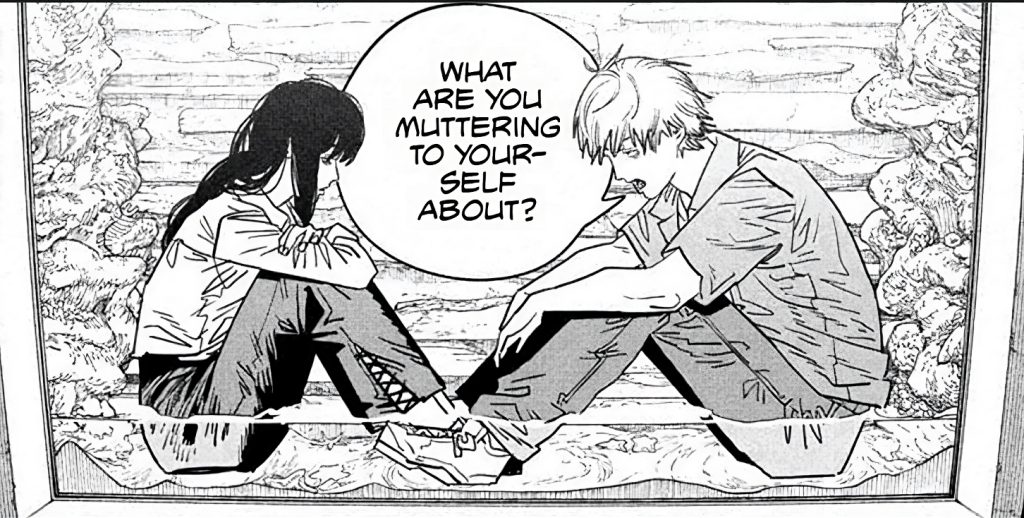 Chainsaw Man Episode 116: What'll Happen Next?
There has been no official release of chapter 116's raw scans, title, or plot details. However, there is a great deal of room for speculation amongst fans regarding the next drama. As the fear of being trapped forever hangs over everyone, Asa and Denji will grow closer. Denji will bombard her with meaningless questions to divert her attention. However, he will also avoid confronting her about her secrets. He feels closest to her because he, too, was once naive and confused about right and wrong. Because of this, their blossoming friendship will be the driving force of the next act.
On the other hand, Yoshida's background information on the Chainsaw Devil might be expanded upon in chapter 116. Yoshida unexpectedly asks Denji in chapter 115 if the Death Devil, one of hell's four horsemen, can be devoured and wiped out using Chainsaw Man. When you consider that only Kishibe and Makima know about Denji's erasing power, it's easy to see why this raises so many mysteries about Yoshida's past.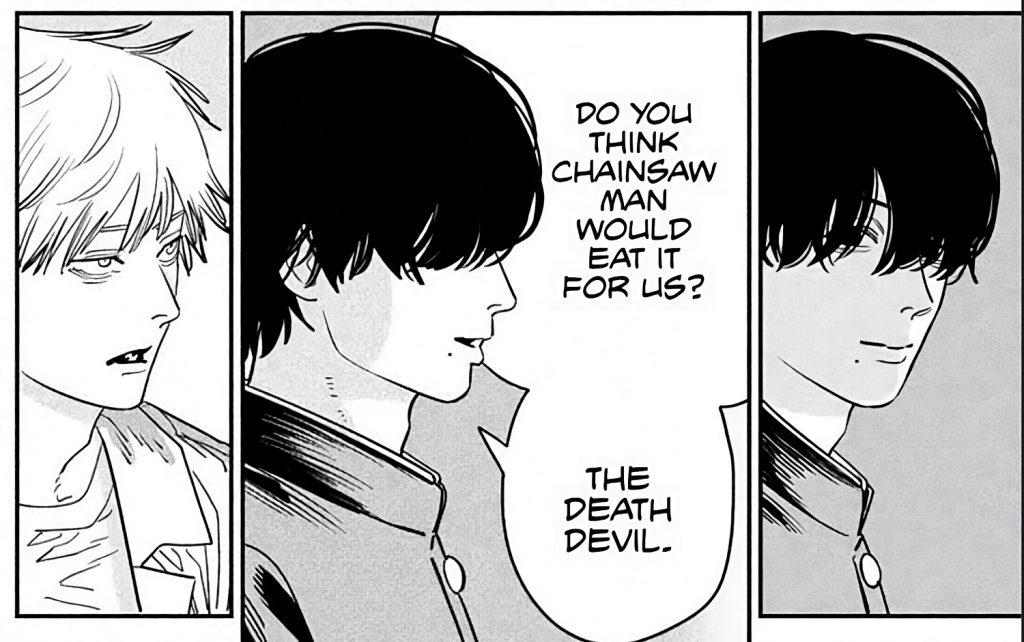 The culprit behind the aquarium loop will become clearer after reading the new chapter. Considering what they are going through, it is possible that the Eternity Devil is to blame. After it died in the Eternity Devil Arc, it's possible that the Death Devil brought it back to life (Chapters 14-22). Only in Chapter 116 will it become clear how the author, Fujimoto, plans to connect Eternity Devil, Yoshida, and Death Devil.
A Quick Summary
High schoolers these days was the title of Chapter 115 of Chainsaw Man. This section begins with Asa lying on the floor of a public restroom. What she actually referred to as "Aquarium of Hell" was the location. There were fish swimming in the loos, and the corridors seemed to go on forever. Haruka Isuem, who blamed her for being stuck in the loop, was sitting next to her. On the other hand, Asa pleaded with her to cut the rope from around his neck so he could free them. When confronted, Haruka admitted that he was merely mimicking Denji. As far as Haruka was concerned, Denji was his favorite actor. For this reason, many people assumed he was the genuine article when they saw him.
At last, he sobbed and yelled for Chainsaw Man to save him. The voice was heard by both Denji and Yoshida. Yoshida then inquired of Denji as to whether or not he could be of assistance. However, Denji said that the local devil was nonexistent. That makes it unlikely that he'll be able to flee the area. Yoshida changed the subject and asked him if he could destroy the Death Devil. As he tried to process what had just been said, Denji found himself at a loss for words. But he found Asa rather quickly. Finally, the chapter ended with Asa's admission of guilt.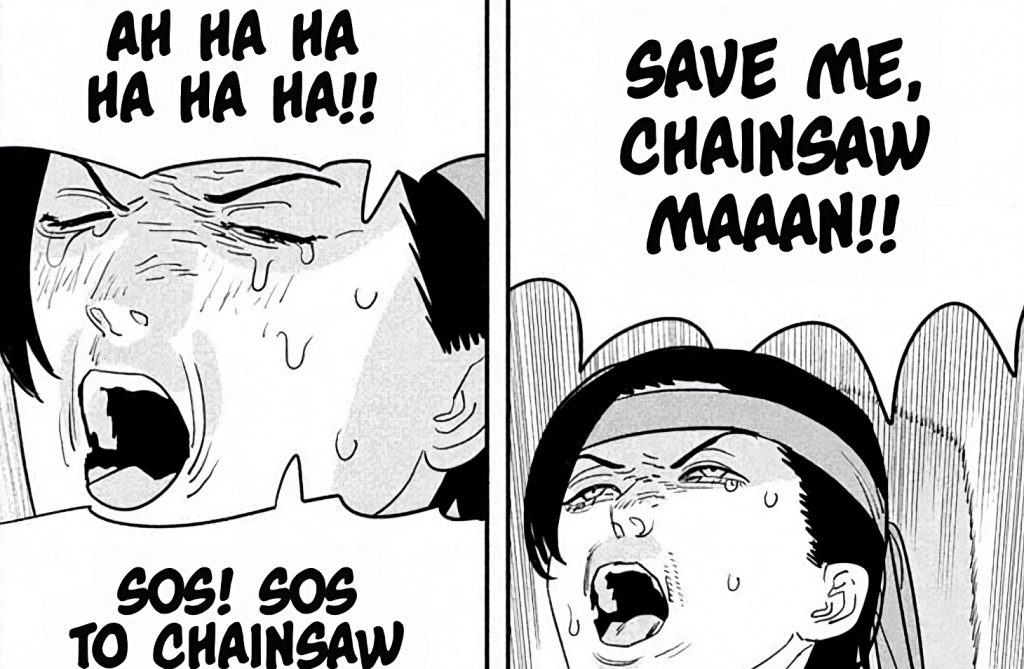 Chainsaw Man Episode 116: Date of Publication
As you'll see in the following chapter, Fujimoto has a lot to elaborate on. Has the Devil from All Eternity come back? Where does Yoshida fit into Death Devil's story? The new plot will start to take shape soon. On the following Wednesday, you can read Chainsaw Man Chapter 116. On January 4, 2023, it will be available. Readers can check out the latest chapter on the Manga Plus app and Viz Media.