On January 29, One Piece Film Red Finishes A Record-Breaking Run in Japanese Theaters.
According to the official One Piece franchise YouTube channel, the One Piece Film Red anime will have its final screening in Japanese theaters on January 29.
On August 6, theaters across Japan began showing One Piece Film Red, and it quickly became the highest-grossing and best-selling film in the franchise in terms of both ticket sales and Japanese yen.
The film has earned a staggering 18.78 billion yen in Japan as of December 25th, 2022, making it the year's highest grossing film. Approximately 13 million people have seen the film. Currently, it ranks as the ninth highest-grossing film in Japan's history and the sixth highest-grossing anime film of all time.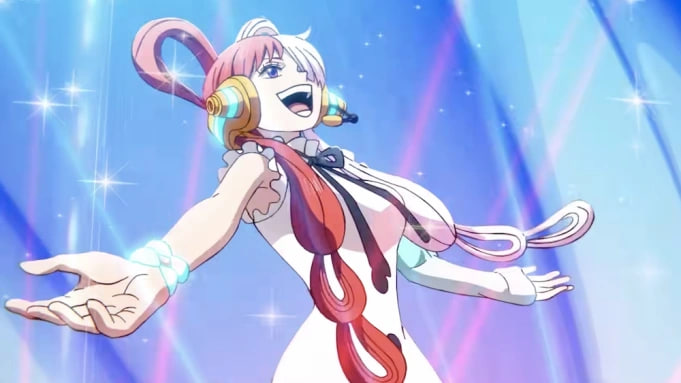 On November 4 in the United States and Canada, and on November 3 in Australia and New Zealand, the film was made available by Crunchyroll.
Uta, Shank's daughter, is the film's main character. Kaori Nazuka provides the character's dialogue, while Ado sings the character's songs. Ado sings "Shinjidai," the film's theme song.
Tsutomu Kuroiwa penned the screenplay, and Goro Taniguchi directed the film. The film was overseen by One Piece manga artist and creator Eiichiro Oda.
One Piece
Author and artist Eiichiro Oda created the One Piece manga series in Japan. Since the 22nd of July 1997, it has been serialized in Shueisha's Weekly Shnen Jump.
Gol D. Roger is the Pirate King because he owns everything in this universe. The man's last words before being taken to the gallows were, "My treasures?" If you really want it, you can have it. Try to find it there; that's where I deposited all of it. Hearing these words inspired many people to set sail in pursuit of their dreams, sailing westward toward the Grand Line in an effort to find One Piece. As such, a new era had begun!
Monkey D. Luffy, aspiring to join the ranks of the world's greatest pirates, also makes his way to the Grand Line in search of One Piece. With a crew that includes a swordsman, marksman, navigator, chef, doctor, archaeologist, and cyborg shipwright, he is sure to have an adventure to remember.