Muichiro's return to action in Demon Slayer Season 3 Episode 9 will continue as he takes Upper Moon Five Gyokko on with all his might.
In the previous episode, we learned about Mist Hashira Muichiro Tokito's history. Thanks to Kotetsu, he was awake and alert. We saw that his father was nothing special; he used to make a living as a woodcutter. His mother was gravely ill, and his father tragically fell and died while returning with medicine for her that same night.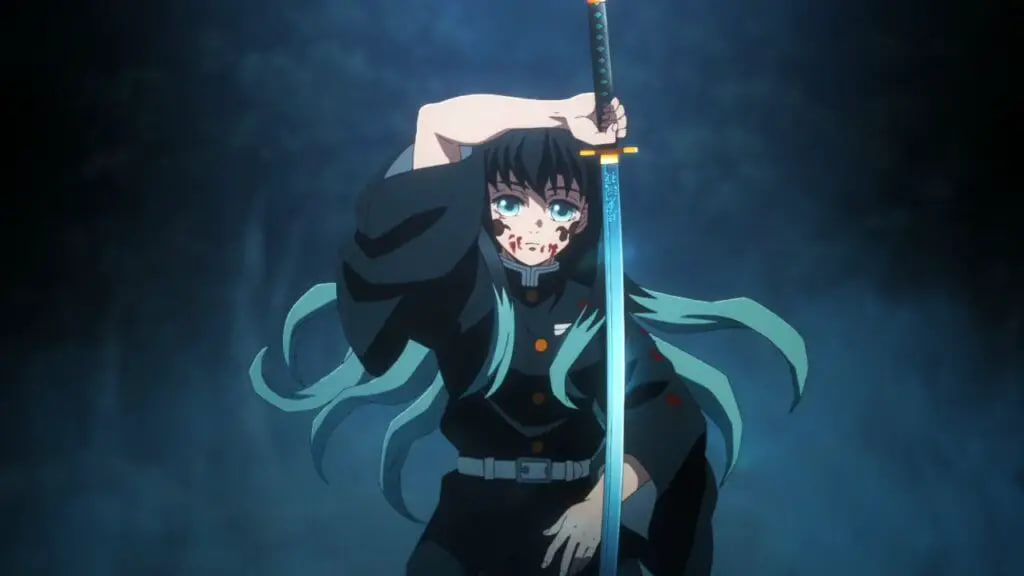 Without access to necessary medications, she, too, perished. Yuichiro, Mucihiro's twin brother, was also visible. After losing his left hand in a nighttime demon attack meant for both brothers, Yuichiro eventually succumbed to blood loss. Now returning to the present, Muichiro was past his prime but still managing to withstand Gyokko's blows.
Demon Slayer Season 3 Episode 9: Launch Date
On June 5th, 2023, at 7:15 AM PT, the ninth episode of Season 3 of Demon Slayer will premiere. It is titled "Mist Hashira Muichiro Tokito." Your local timezone may cause a slight shift in the release date and time. It's one of the most anticipated spring anime series.
Read: Demon Slayer (Kimetsu no Yaiba) Season 2 Release Date announced
Demon Slayer Season 3 Episode 9 Release Date
4th June 2023
Demon Slayer Season 3 Episode 9 Release Time
7:45 PM IST
7:15 AM PT
10:15 AM ET
2:15 PM GMT
Demon Slayer Season 3 Episode 9: Where to Watch Online?
On the same day that Episode 9 of Season 3 of Demon Slayer premieres in Japan, it will also premiere with English subtitles on a number of apps and streaming services. To find the best streaming service in time for the show, please refer to the options below.
| Territories | Streaming Service |
| --- | --- |
| North America, Central America, South America, Europe, Africa, the Middle East, Oceania, and India | Crunchyroll |
| Asia | Muse Asia |
| South Korea | Animax |
| Southeast Asia, South Asia, Taiwan, Hong Kong, Macau, Japan | Netflix |
| Japan and Southeast Asia | Amazon Prime Video |
| India | Disney+ Hotstar |
Demon Slayer Season 3 Episode 8: Summary
Muichiro regained his strength in the previous episode and used his attack to defend Kotetsu from a school of fish demons. We then investigated his background further. We learned that both of his parents were murdered on the same evening. Both his parents passed away; his mom from illness and his dad from injuries sustained after falling off a rock.
Read: Demon Slayer Season 3 Episode 1: Release Date, Spoilers, Key visual & Official trailer
We later learned that his identical twin was named Yucihiro. Yuichiro was the pessimist counterpart to Muichiro's optimist nature. When Muichiro went to the river to get water, he ran into Master's wife, who informed him and his brother that their ancestors were skilled swordsmen.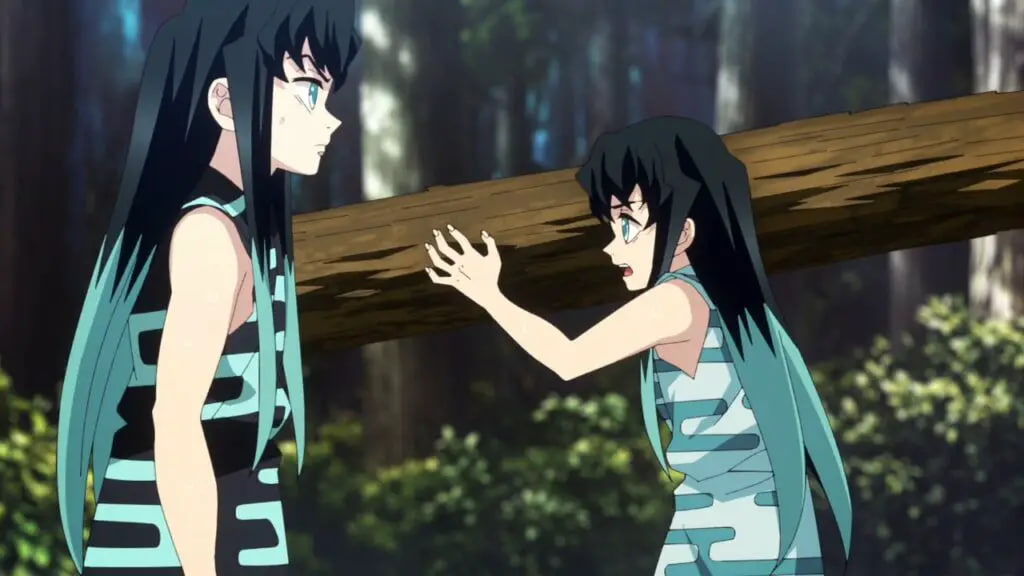 She then urged them to do the same and accompany her. Yuichiro was upset that she had shown up and he exchanged some harsh words with the woman before sending her packing. There were some pretty harsh words exchanged between Yuichiro and his sibling as well.
Yuichiro lost an arm defending his sleeping brother from a demon who had broken into their house in the middle of the night. When Muichiro regained consciousness, the demon was in shambles and he still had his weapon in his hand.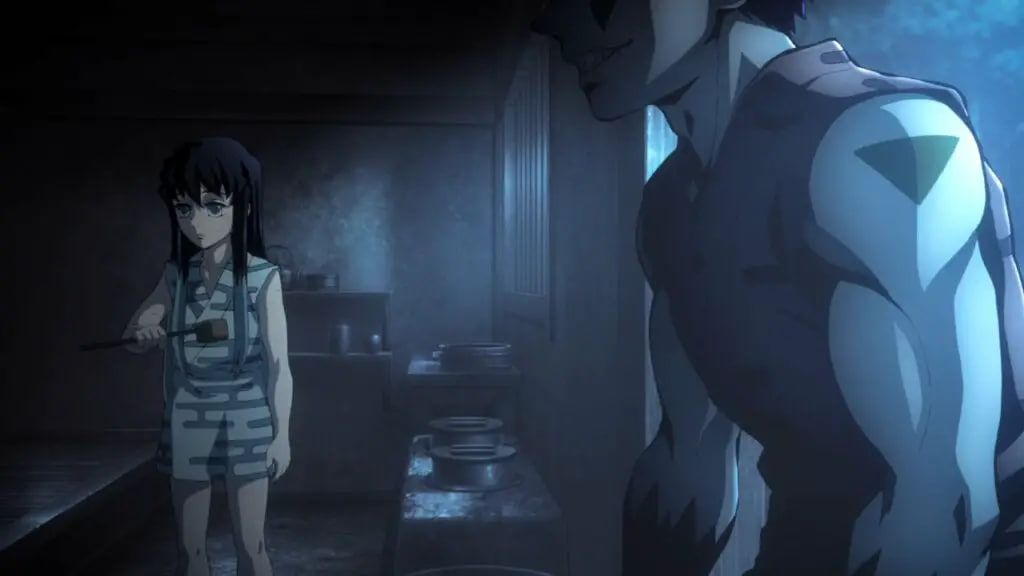 Then, realizing his brother was bleeding to death, he ran off to find him. The realization dawned on Muichiro that his brother's harsh words were intended to make him stronger. As of right now, Gyokko was still attempting to divert Haganezuka's attention when Muichiro showed up.
Gyokko was initially taken aback, but once he realized Mucihiro's strength, he lunged at him with his octopus legs and attacked. We also saw a brief glimpse of Muichiro's swordsmanship instructor. The next episode will continue the battle and delve further into Mish Hashira's history.
Demon Slayer: Kimestu no Yaiba Season 3 Story
Kibutsuji Muzan, the leader of all demons, calls a meeting of the upper moons after the death of one of them in Chapter 98. In the second season, Muzan called on Akaza, signaling to the other upper moons that they would finally be converging on a single location after a long separation.
Their personalities and arcs will be introduced for the first time in the series, but Upper moon Kokushibo has fans most excited. Tanjiro, the protagonist, is a young boy whose family is attacked and whose sister is transformed into a demon in a world where demons roam the land and prey on humans.
Tanjiro sets out on a perilous mission to save his sister and end the demons' reign of terror with the help of a few unlikeliest of allies. Along the way, he'll have to face off against formidable foes, hone his swordsmanship skills, and face his own personal demons. Is Tanjiro up to the task of protecting humanity from the demons and saving his sister at the same time? In this story of peril and redemption, only time will tell.
As soon as we learn more about what to expect from Episode 9 of Season 3 of "Demon Slayer," we will let you know. In the meantime, you can find more information about your favorite anime and manga series by following us on Facebook and Twitter.