Edens Zero Preps 'Aoi Cosmos' Arc Of Season 2 With A Stellar Trailer
The movie "Edens Zero" is an adaptation of Hiro Mashima's well-known manga series about a boy who was raised by robots and later travels to space with an influential girl and her talking cat for adventures. The show tackles weighty subjects like injustice, the gap between humans and robots, loss and death, among many more.
Unintentionally, the J.C. Staff-produced Edens Zero season 1 opener laid the basis for an intriguing second portion or season. The first season of the show has ended with the publication of episode 12 of Season 2, but don't worry—Edens Zero is here to stay.
The "Aoi Cosmos" arc trailer for the upcoming cours (quarter of a season) of Hiro Mashima's Edens Zero television anime was also made public on Wednesday by the official Twitter account for the series. The video also includes the new opening theme music "Kaibutsu" by Tani Yuuki.
As it depicts the foe Shiki and his companions will face up against, the trailer gives fans a preview of what to expect from the second half of the season.
The brutal Belial Gore arc was covered in the first half of Edens Zero Season 2, and the Aoi Cosmos Saga, which spans chapters 105–111 of Volume 13 of the manga, will be handled in the second half.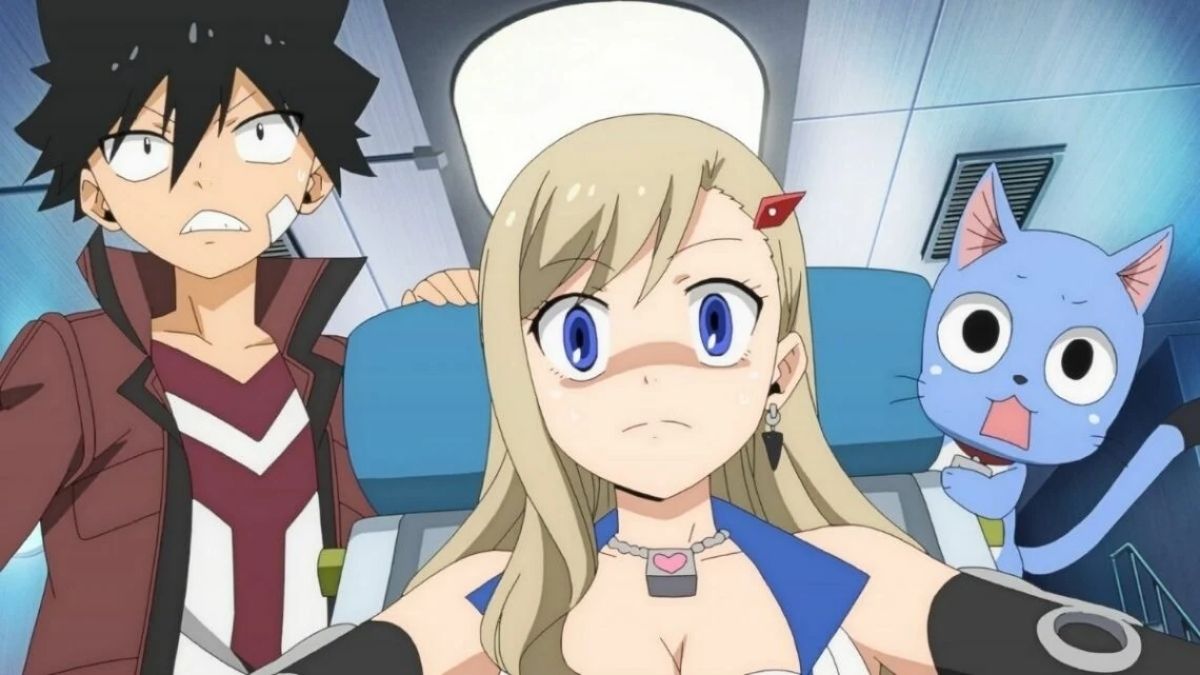 For the second half of season 2, the series' core cast is also anticipated to return. The new cast members are also shown in the trailer, and they are as follows:
| | | |
| --- | --- | --- |
| Characters | Cast | Other Works |
| Nero | Takaya Hashi | Mukade (Bleach) |
| Shura | Kenichi Suzumura | Lavi (D.Gray-Man) |
| Xenolith | Kazuhiko Inoue | Oboro (Gintama) |
Fairy Tail's successor, "Eden's Zero," has already demonstrated that it is deserving. That may be because Mashima had a vision for where he wanted the series to go. But it seems like "Edens Zero" is going to upend the anime business with the new arc.
Concerning Edens Zero
Hiro Mashima is the creator of the science fiction manga series Edens Zero in Japan. As of March 2021, it has been serialized in Kodansha's Weekly Shnen Magazine and collected into fourteen tankbon volumes.
Shiki has spent his entire life at the Granbell Kingdom living in an abandoned amusement park among machines. But one day, Happy, Rebecca's cat, and Rebecca show up at the park's entrance.
They had no idea that this is Granbell's first human interaction in a century! The chance for a robot uprising stirs the old neighbors of Shiki as he stumbles his way to establishing new pals.
Shiki must travel with Rebecca and Happy aboard their spacecraft to flee his former home when it becomes too dangerous to stay.