''For our friend, Ray.'- Beautiful Tribute Message of Ashoka Explained
Star Wars has always been one of Disney Plus' flagship franchises, and its latest addition Ashoka offers a beautiful tribute to the late Ray Stevenson.
Disney Plus' The Mandalorian season 1 launched as a part of the streaming service's launch, and the connection has grown stronger with time. The latest TV series, Ashoka, features Rosario Dawson as Ashoka Tano, but the cast has been lately hit by the death of one of their very own.
Ashoka episode 1 features a beautiful tribute message: 'For our friend, Ray.' This statement is in remembrance of the late Ray Stevenson, who sadly passed away in May 2022. 
Stevenson had been an integral part of the Ashoka cast and is dearly missed.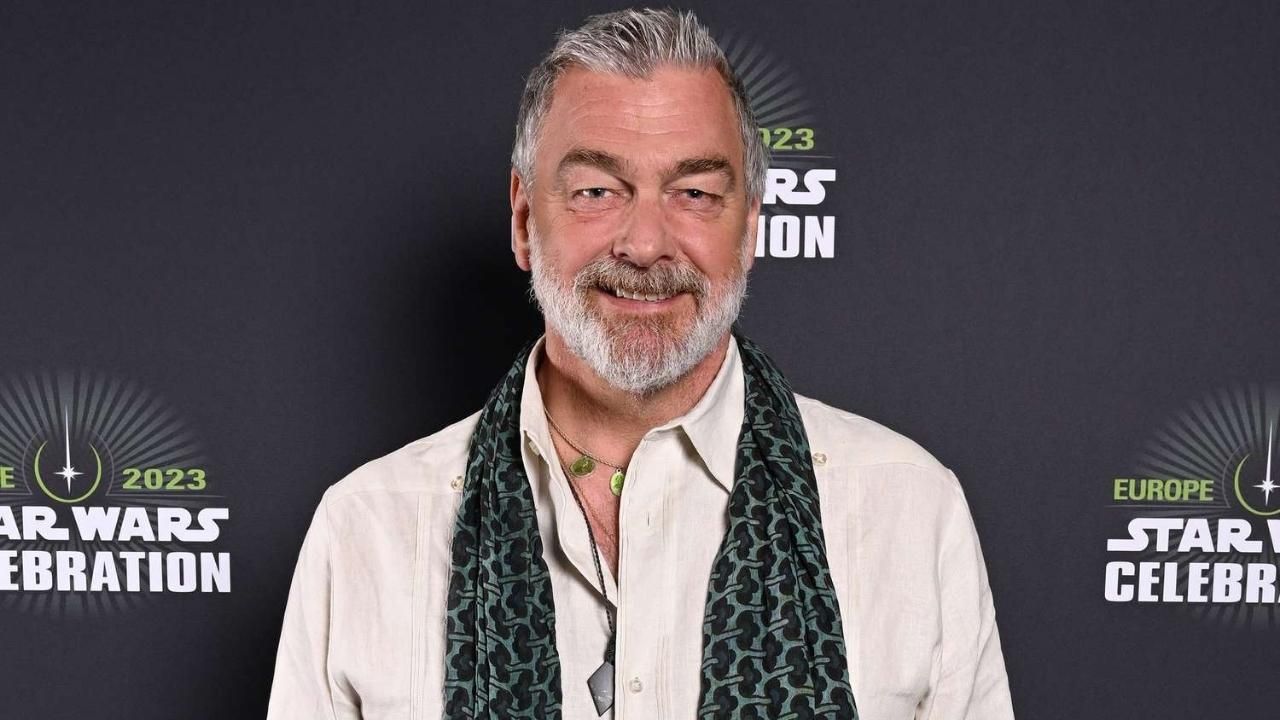 Ray Stevenson was a renowned actor who starred in hits like Rome, Punisher, and Black Sails and had a close connection with Star Wars. 
He lent his voice to Gar Saxon, the Mandalorian Imperial leader, in Star Wars Rebels, and has since built a considerable rapport with the higher-ups in Lucasfilm. 
He was cast as dark Jedi Baylan Skoll in Ahsoka, which was also his live-action debut in the Star Wars universe. Unfortunately, Stevenson passed away on May 21, 2023, shortly before he would have turned 59. 
The cause of death remains a mystery, though some sources claim he was hospitalized during the filming of Casino in Ischia.
Stevenson really loved working with the crew of Ashoka and was mesmerized by their craftsmanship and dedication. In an interview with Entertainment Weekly, he remarked: 
One of the things that was so overwhelming at first was the costumes are works of art, and the set designs. You think, who designed this? And then you look at the set construction that is surrounding you — the technical and creative talent is quite breathtaking.
The demise of Ray Stevenson has left a deep mark on the entire team of Ahsoka. The actors and crew members expressed their grief and admiration for Stevenson on social media, where they reminisced about their moments with him, cherishing his memory. 
Ivanna Sackhno, who plays Shin in Ashoka, had a particularly close bond with him and reportedly was heartbroken by the tragedy. 
Therefore, it was fitting that the Ahsoka Disney+ TV show began with a heartfelt homage to Stevenson, honoring a man passionate about getting a chance to swing the coveted lightsaber.
READ:
How The Mandalorian & Ahsoka Villain Magistrate is Connected to Thrawn
About Ashoka
Ahsoka is an upcoming American limited series developed by Jon Favreau and Dave Filoni for Disney+.
It is part of the Star Wars franchise and a spin-off from the series The Mandalorian, taking place in the same timeframe as that series and its other interconnected spin-offs after the events of Return of the Jedi (1983), while also serving as a continuation to the animated series Star Wars Rebels.
The series follows Ahsoka Tano as she investigates an emerging threat to the galaxy following the fall of the Empire.
Sometimes we include links to online retail stores and/or online campaigns. If you click on one and make a purchase we may receive a small commission. For more information, go here.