Independence Day 2's missing "One True Link" Is Revealed By Vivica A. Fox.
Vivica A. Fox acknowledged that she had a horrible feeling about Independence Day: Resurgence, the 2016 follow-up to the blockbuster Independence Day, in an open interview with The A.V. Club.
She claimed that "the one true link" that made the original so successful was absent from the sequel: Will Smith. Smith portrayed Captain Steven Hiller, a charming fighter pilot, in the 1996 science fiction classic, but he did not return for the follow-up, in which Earth saw a second alien invasion. Along with other returning cast members like Jeff Goldblum, Bill Pullman, Judd Hirsch, and Brent Spiner, Fox returned her role as Jasmine Dubrow, Hiller's wife.
The sequel, which was helmed by Roland Emmerich, garnered unfavorable reviews from both critics and audience members.Fox admitted that she was aware that without Smith, who served as "the glue" that held the original together, the movie would struggle.
She expressed her gratitude for being a part of the franchise but expressed regret that Smith was not participating in some capacity. What Fox has to say about Independence Day is as follows: Resurgence:
I really feel we missed out by not bringing Will Smith back. We had most of the original cast, but I think the one true link that was missing to the success of 'Independence Day 2' was that Will Smith wasn't there. I'm going to keep it real — I was at the premiere and I was like 'Mmm, let's see how the fans are going to feel about this.' And sure enough on Twitter, they blew me up.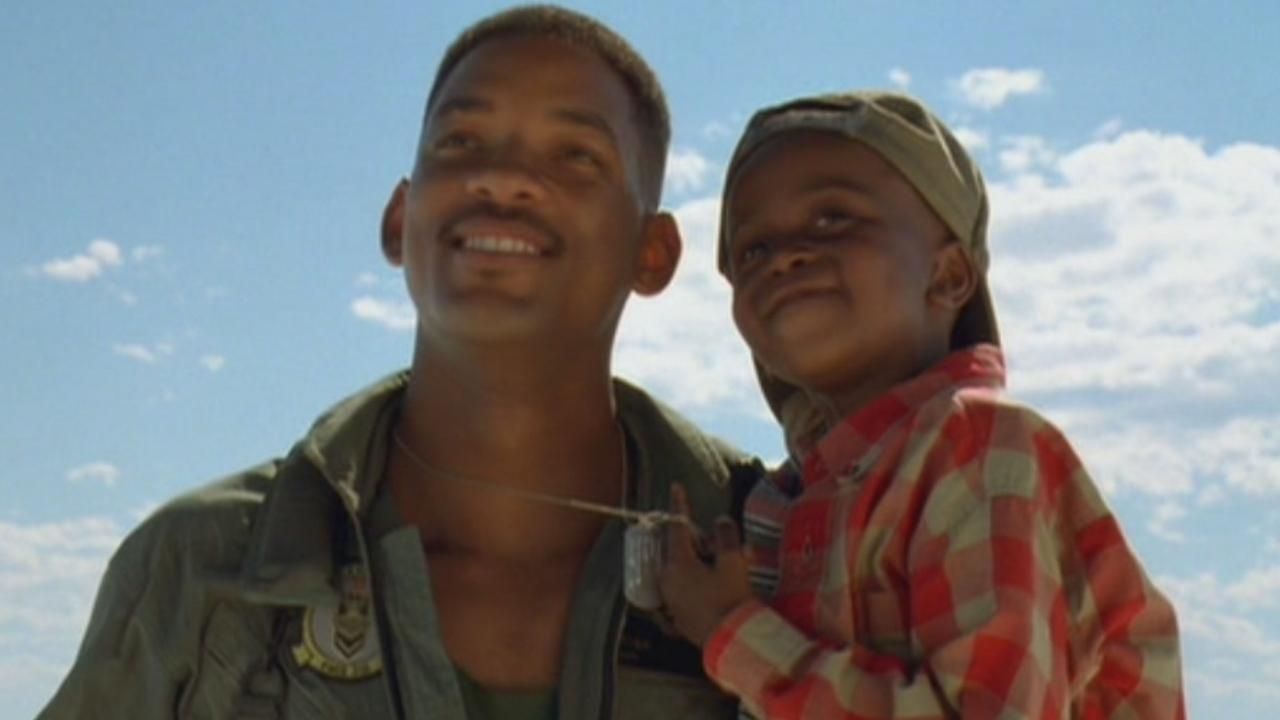 Will Smith played Hiller, a U.S. Marine Corps pilot who fought extraterrestrial invaders, and was a pivotal character in the first Independence Day film.
The Independence Day: Resurgence sequel, which centered on new characters like his stepson Dylan (Jessie T. Usher), although he declined to appear in it, was the exception. Hiller was found to have died in a test flight mishap for Earth Space Defense, but his reputation endured since the White House hung his painting.
Smith's participation in Suicide Squad, which debuted in 2016 and was a larger hit at the box office but earned negative reviews from critics, can be blamed for his absence.
One can wonder how Smith's presence could have impacted the quality and financial success of the Independence Day sequel.After Smith departed, Independence Day: Resurgence's script had to be revised, according to director Emmerich.It follows that Smith's presence could have increased the likelihood that the film would succeed.
Because of how important Smith's part in Independence Day was, the fans sorely missed him in the follow-up. His presence could have improved the movie's box office performance.
With him on board, Independence Day: Resurgence would have been a different story, and Fox shares the opinions of many people who believe the movie fell short of its potential.
About Independence Day: Resurgence
As a follow-up to the 1996 film Independence Day, Independence Day: Resurgence is a 2016 American science fiction action film that was co-written and directed by Roland Emmerich.
Liam Hemsworth, Jeff Goldblum, Bill Pullman, Maika Monroe, Travis Tope, William Fichtner, Charlotte Gainsbourg, and Judd Hirsch are among the film's ensemble cast of actors. Twenty years have passed after the original movie's events, when the UN joined together to form the Earth Space Defense, an international military defense and research agency.
Twenty years after Independence Day's release, on June 24, 2016, 20th Century Fox released Independence Day: Resurgence in the United States in 2D, 3D, and IMAX 3D. The film received unfavorable reviews and was viewed as a box office failure by analysts because it only made $389.7 million against its $165 million budget.