Star Trek: The Paradox Of Picard's Romulan Retcon In Strange New Worlds
The third episode of the second season of Star Trek: Strange New Worlds, "Tomorrow and Tomorrow and Tomorrow," is a fascinating time-travel adventure.It also calls into question a significant Romulan revelation from Season 1 of Star Trek: Picard.
In order to thwart a temporal strike that may have erased her timeline, Lieutenant La'an Noonien-Singh (Christina Chong) links up with a different Captain James T. Kirk (Paul Wesley).
Sera (Adelaide Kane), a Romulan time agent, attempts to kill a young Khan Noonien-Singh (Desmond Sivan) and change the course of human history in this episode. Kirk is lost in the process as La'an manages to thwart Sera's plan and save Khan.
Sera reveals the Romulans' use of time travel before she passes away, which contradicts a crucial element of Romulan mythology that was established in Star Trek: Picard season 1.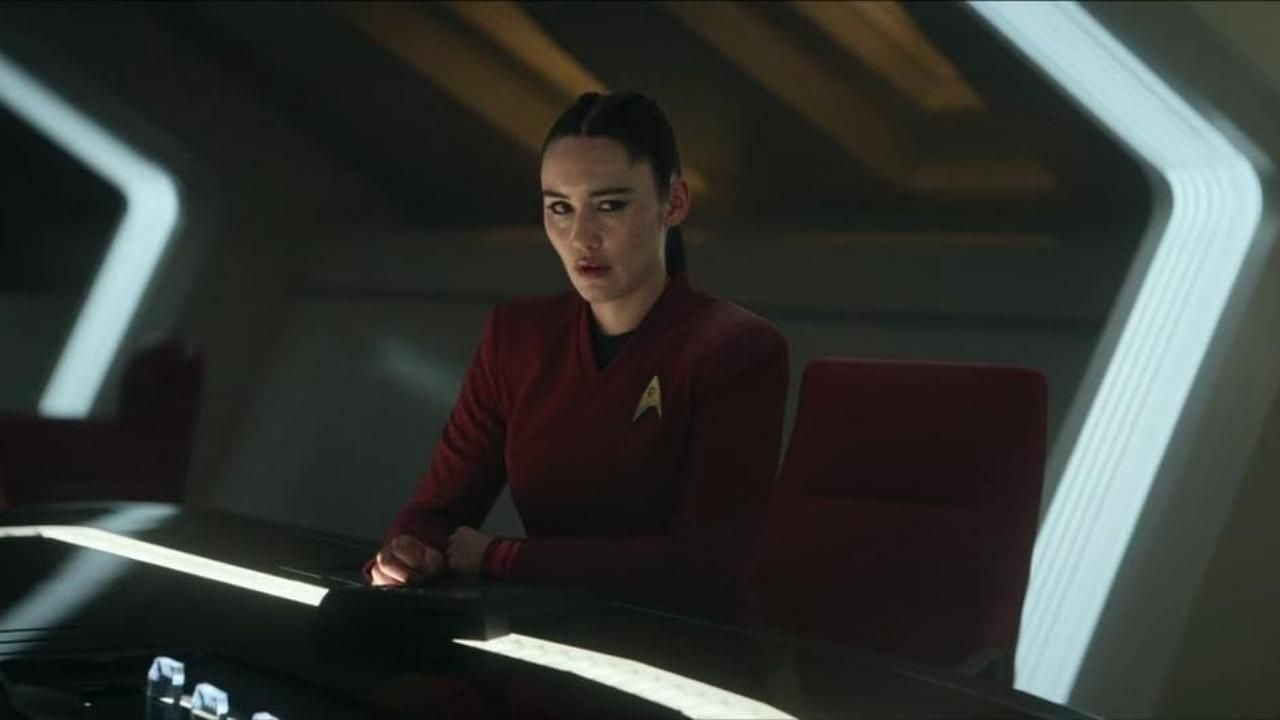 Sera, a dying Romulan, reveals to La'an that her people have a secret weapon: computer simulations that can foretell the future and change history to their advantage.
One of the numerous contradictions that beset the Romulan background in Strange New Worlds is that this sounds like artificial intelligence, which the Romulans despised and forbade in Star Trek: Picard season 1.
The television show "Tomorrow And Tomorrow And Tomorrow" has a Romulan Bird-of-Prey from the same era as La'an.
But Star Trek: Picard season 1 made it clear that the Romulans of that time were adamantly hostile to AI.
Although the first season of Star Trek: Picard had its ups and downs, it was still worth watching for Patrick Stewart's outstanding portrayal of an older Jean-Luc Picard and his new band of companions.
But the season also made some dubious decisions, particularly in relation to the Romulans.They were originally crafty and deadly foes on Star Trek: The Original Series and Star Trek: The Next Generation, but the program converted them into a fanatical, anti-tech cult.
On the other hand, even though it makes a few minor alterations, Star Trek: Strange New Worlds is more cognizant of the franchise's past.In the second season's opening episode, "The Broken Circle," the show demonstrated its ability to respect the traditional Klingon appearance.
It's probably for the best that Strange New Worlds ignores Picard's portrayal of the Romulans because it never really worked with the rest of the franchise.
About Star Trek: Strange New Worlds
Created by Jenny Lumet, Alex Kurtzman, and Akiva GoldsmanThe twelfth entry in the broader Star Trek Universe, Star Trek: Strange New Worlds is a spin-off series based on Star Trek: Discovery.
As they travel and discover new worlds throughout the galaxy, Captain Christopher Pike and the USS Enterprise crew will be followed in the television series.
The show's first season will consist of ten episodes and debuted on Paramount+ on May 5, 2022. The second season is now in production, with a 2023 premiere date anticipated. A third season has also been confirmed for it.