Inspiring Novel Series 'Magic Artisan Dahlia' Greenlit for TV Anime
The Japanese anime industry has invented a few subgenres of its own, including the ever-popular isekai subgenre. People love to be transported to another world while empathizing with the main protagonist, and that is part of why Isekai is so popular. 
We have seen many great isekai anime by now, and 'Magic Artisan Dahlia Wilts No More' series is the next one to join up with them.
On Sunday, MF Books' live-streamed 10th anniversary special announced that Hisaya Amagishi's Dahlia in Bloom: Crafting a Fresh Start With Magical Tools (Magic Artisan Dahlia Wilts No More) novel series is inspiring a television anime.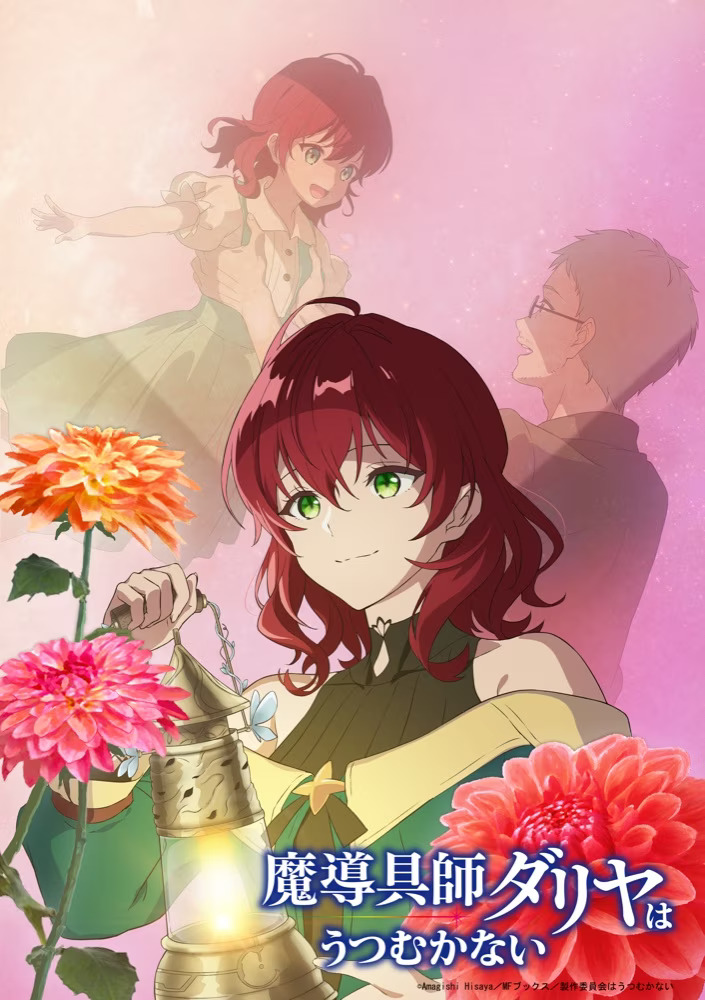 The new key visual for the upcoming anime showcases the character design of the protagonist, Dahlia.
The novel series, skillfully brought to English readers by J-Novel Club, weaves a compelling narrative. Dahlia, having met an unfortunate end due to overwork in Japan, finds herself reborn in a realm brimming with magic. 
Guided under the wing of a master in magical toolmaking, her passion for this art flourishes, but she is met with many challenges after her father dies.
READ:
The True Story Behind Magic Johnson's Trade Demand in Winning Time S2E4
Amagishi's series gathered popularity when it started in April 2018 on the Shōsetsu ni Narō website. The series was thereafter published by Kadokawa and Frontier Works' MF Books company, starting in October of the same year, and using Kei's eye candy artwork.
'Magic Artisan Dahlia Wilts No More' is a story of human resilience and striving for autonomy, and in that regard, many people could relate to Dahlia as she overcomes every challenge thrown at her to bloom and forge her own path.
About Magic Artisan Dahlia Wilts No More
Madougushi Dahlia wa Utsumukanai (Magic Artisan Dahlia Wilts No More) is a novel by Hisaya Amagishi.
It follows Dahlia, who is reborn into a world filled with magic. Raised by a master of magical toolmaking, she develops a passion for the craft and becomes engaged to her father's apprentice. Before her father can see her wed, however, he suddenly passes away, and her marriage fails.
Dahlia finally realises she needs to live for herself. She vows to be her own woman from now on and devote herself to her craft.
Sometimes we include links to online retail stores and/or online campaigns. If you click on one and make a purchase we may receive a small commission. For more information, go here.